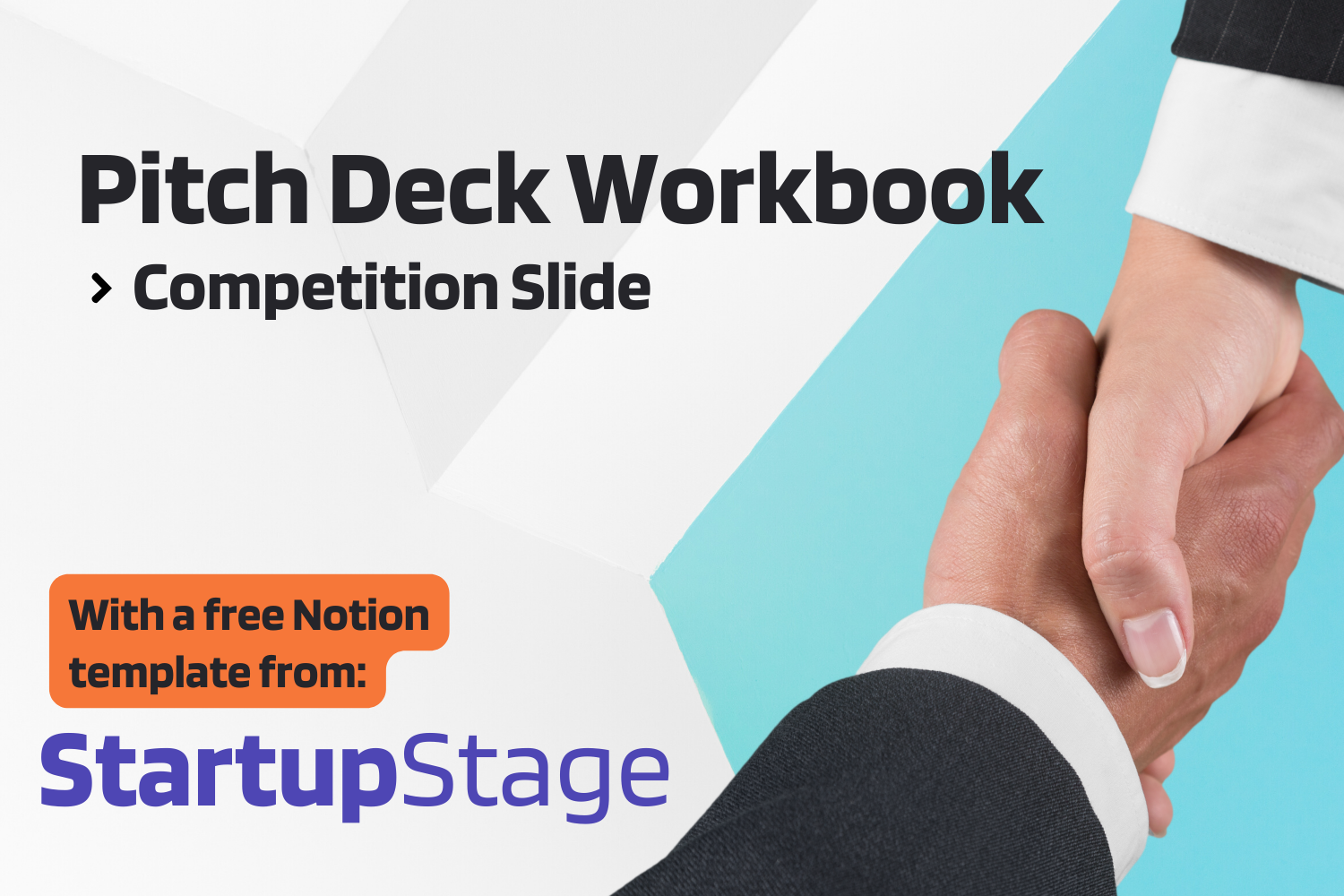 Below you'll find my high-level guidance on the pitch deck competition slide. Scroll to the bottom to jump to a different slide or download our free workbook.
Guidance
Here's your chance to show why your company will win amidst a sea of competitors. This slide is as much about demonstrating your understanding of your customer as it is about listing your competition.
Remember: Competition can be a good thing! Having multiple companies competing in a space shows that vertical is poised for growth. Competition can be a strong signal of product market fit.
NEVER say that you don't have competition. Even if there are no other players in the space (unlikely), your competition is the status-quo and overcoming consumer behavior.
By way of an example, I started my career in a biotech startup. We developed a novel drug that could do something that no other drug on the market could do. But, this doesn't mean we didn't face competition: Our main competition was how doctors had been handling the problem for decades before our drug. Even if drugs are approved, you still need to overcome the hurdle of getting hospitals to adopt your drug.
In the above example, our competition was the status-quo. Think critically about how your target customers are currently dealing with the problem. Your "competition" may not be as simple as other companies trying to do what you do.
Checklist
Identify comparison criteria

Identify your competitors

Research your competitors to determine which criteria they fail to address

Be prepared to answer questions about any of your criteria and/or competitors
Note: We made some templates in Canva to help you put this slide together. They are part of the Founder's Pitch Deck Notion Template which you can download for free below.
Conclusion
There you have it: My high-level advice for the competition slide in your pitch deck. If you're looking for slide-by-slide guidance, jump to any section below.
Pitch Deck Guidance Glossary
Free Pitch Deck Workbook
We're excited to share the release of The Founder's Pitch Deck: a workbook-style Notion template with slide-by-slide guidance and inspiration.
Here's what's included:
1. A step-by-step Notion workbook guiding you through every slide of your pitch deck.
2. A built-in note-taking system to capture your ideas and inspirations.
3. An automation feature that presents you with a summary of your notes, ready for your pitch.
4. A selection of customizable Canva slide templates to create visually stunning presentations.
5. A comprehensive Notion database to keep track of your fundraising journey.
We want to get your company backed by the right people, so we're making this resource completely free. Click here to download it from Gumroad.
StartupStage is the platform to showcase your startup and compete for features across our channels. Hit the button below to submit your company!