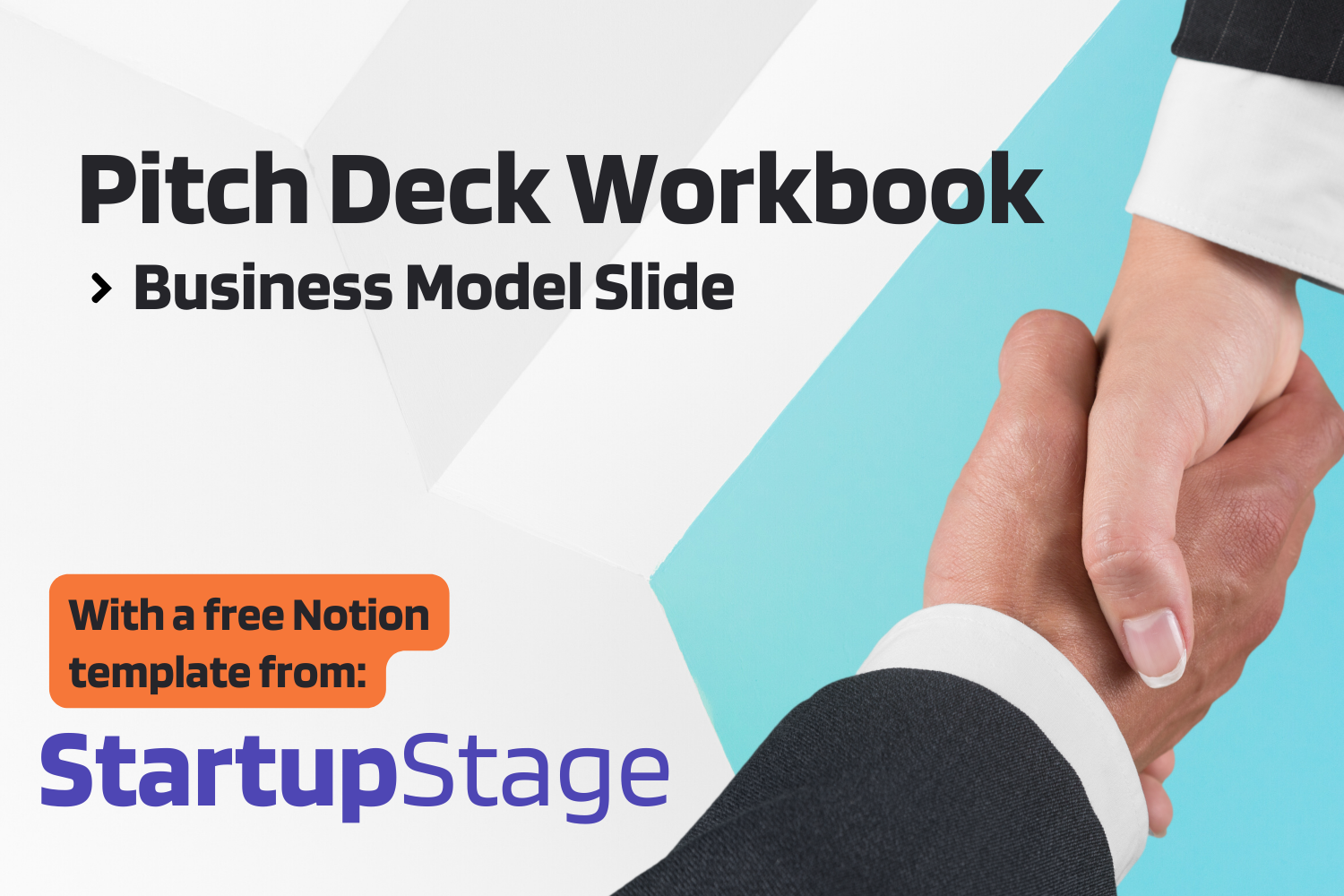 Below you'll find my high-level guidance on the business model/revenue model slide of your pitch deck. Scroll to the bottom to jump to a different slide or download our free workbook.
Guidance
By now, you've shown that you have a killer solution to a painful problem. But how will you make money? Below are some of the key business model elements you should answer.
Revenue streams:

Detail the different ways your company plans to make money. This may include product sales, subscriptions, advertising, licensing, or any other revenue-generating methods.

Pricing strategy:

Explain your pricing model, such as freemium, tiered pricing, or one-time fees, and how it aligns with your target market's willingness to pay.

Sales and distribution channels:

Describe how your company will reach customers and distribute your product or service. This may include online sales, retail partnerships, direct sales, or any other distribution methods.
Remember to keep the slide simple, concise, and easy to understand. Focus on the most important aspects of your business model and use clear language to communicate your plan effectively.
As much as possible, emphasize your current business model. It can add unnecessary confusion if you spend too much time talking about future revenue streams.
Checklist
Revenue stream?

Pricing strategy?

Sales and distribution channels?
Conclusion
There you have it: My high-level advice for the business model slide in your pitch deck. If you're looking for slide-by-slide guidance, jump to any section below.
Pitch Deck Guidance Glossary
Free Pitch Deck Workbook
We're excited to share the release of The Founder's Pitch Deck: a workbook-style Notion template with slide-by-slide guidance and inspiration.
Here's what's included:
1. A step-by-step Notion workbook guiding you through every slide of your pitch deck.
2. A built-in note-taking system to capture your ideas and inspirations.
3. An automation feature that presents you with a summary of your notes, ready for your pitch.
4. A selection of customizable Canva slide templates to create visually stunning presentations.
5. A comprehensive Notion database to keep track of your fundraising journey.
We want to get your company backed by the right people, so we're making this resource completely free. Click here to download it from Gumroad.
StartupStage is the platform to showcase your startup and compete for features across our channels. Hit the button below to submit your company!