Upgrade Your Travel Experiences with Insured Nomads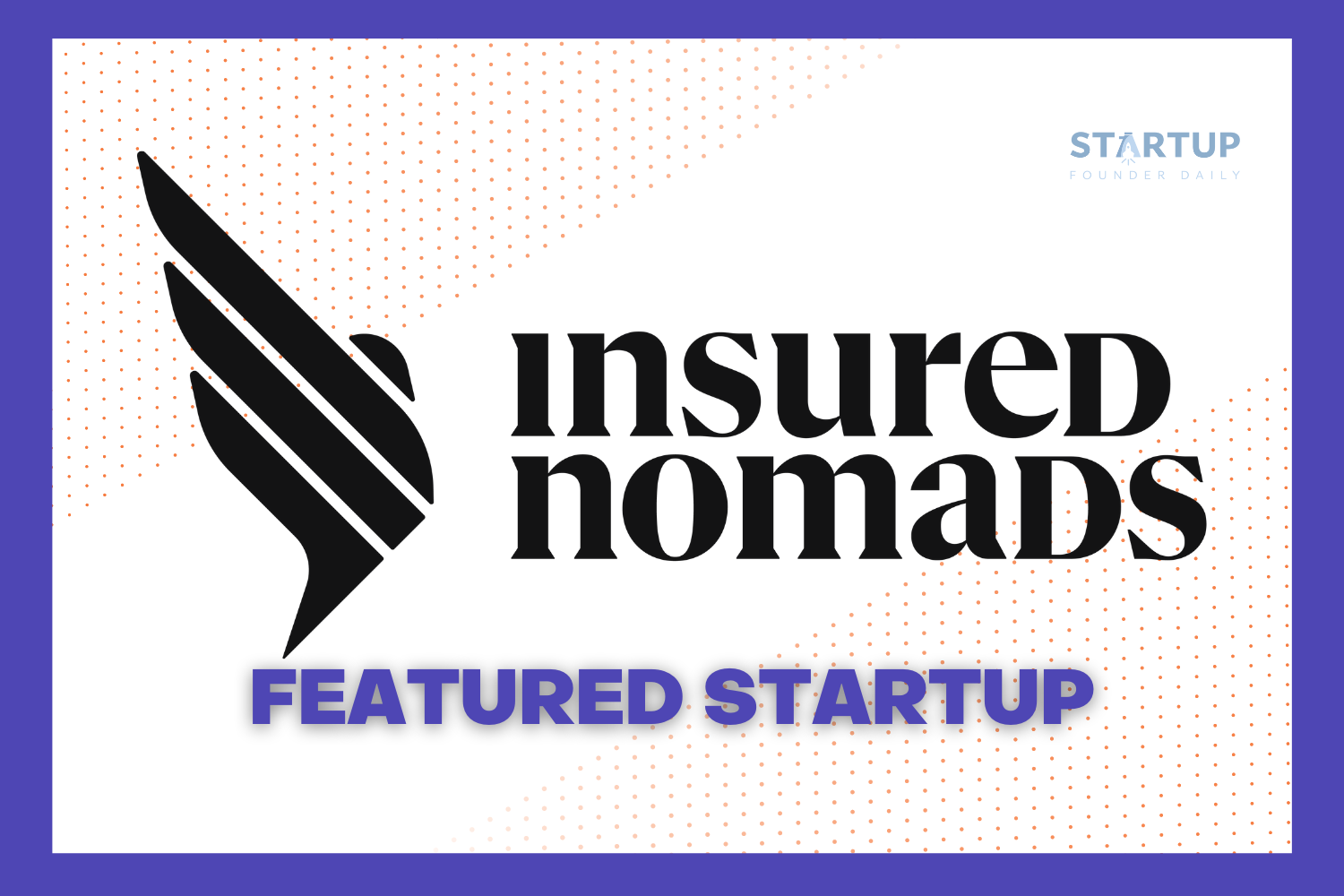 Today's featured founder is Andrew Jernigan, Founder of Insured Nomads
Insured Nomads was founded in October 2019 by digital nomads who have used many insurance providers in the space and were still left wanting. When working, moving, or traveling abroad, the process of protecting yourself and your belongings with travel insurance shouldn't be confusing, cumbersome, or painful. The old days of scrolling through endless emails, feeling lost, unsupported, and begging for help are over.
What is Insured Nomads?
Insured Nomads is a leading provider of travel insurance and health insurance that combines travel and insurance technology with a personalized human element to optimize your travel experiences.
What makes Insured Nomads stand out is the way they interact with their customers. When interviewing with Andrew Jernigan, he told a user story of an Insured Nomad who was abroad and needed help.
"The user had previously broken their ankle and couldn't carry their luggage, so they dialed Insured Nomads for help. Insured Nomads then dialed the hostel where the guest was staying and ensured that the guest was able to have someone help get the luggage to their room."

–Andrew Jernigan, Insured Nomads, CEO & Co-Founder
Does your current travel insurance do that? Going the extra mile beyond the benefits of the insurance policy seems to be their focus.
Here's another Example:
Let's say you are abroad in San Juan, Puerto Rico. You accidentally drop your iPhone and it's immediately cracked. Guess what, since you have insurance with Insured Nomads, you are able to get your phone screen repaired and keep going. Phone insurance and laptop insurance for digital nomads is so important, and easy with Insured Nomads.
So, now your phone is fixed and you're on your way. You step into the street and are hit by an oncoming car. You immediately open your app and chat with a human representative from Insured Nomads who is able to help you find urgent care in your vicinity.
With quick and easy support you are able to overcome these incidents and get back to your vacation.
Join the Insured Nomads Community
Through the native app, you are able to have technical and customer support in real time. If you need to cancel a trip, your luggage is lost, or you are experiencing a flight delay, Insured Nomads' Community has exclusive content to provide comfort and support. Through this community, you have access to non-insurance benefits such as crisis assistance response and evacuation, geo location travel alerts, and customized destination information. These benefits are unlocked when you purchase digital nomad travel insurance insurance or global health insurance with Insured Nomads.
Goals for 2023 include limited investment opportunities and new sets of plans to cover individuals, couples, families, and companies - ambitious plans for modern living. You will also be able to cover all of your electronic devices ranging from earbuds to laptops, monitor to camera, espresso machine to flatscreen tv. Whether your devices are stolen or broken and damaged, you'll receive money to fix or replace them.
"Hurry is your enemy. Slow down, listen, get good advice, and live intentionally."

-Andrew Jernigan, Co-Founder of Insured Nomads
Let's work together
Get coverage for yourself, your group or partner with us, click here.
Congratulations, Andrew Jernigan, Our Founder of the Day!
Follow and message Andrew & Insured Nomads on Social Media:
Insured Nomads : Twitter | LinkedIn | Instagram | Facebook