Toy Trader Revolutionizes Online Selling for Parents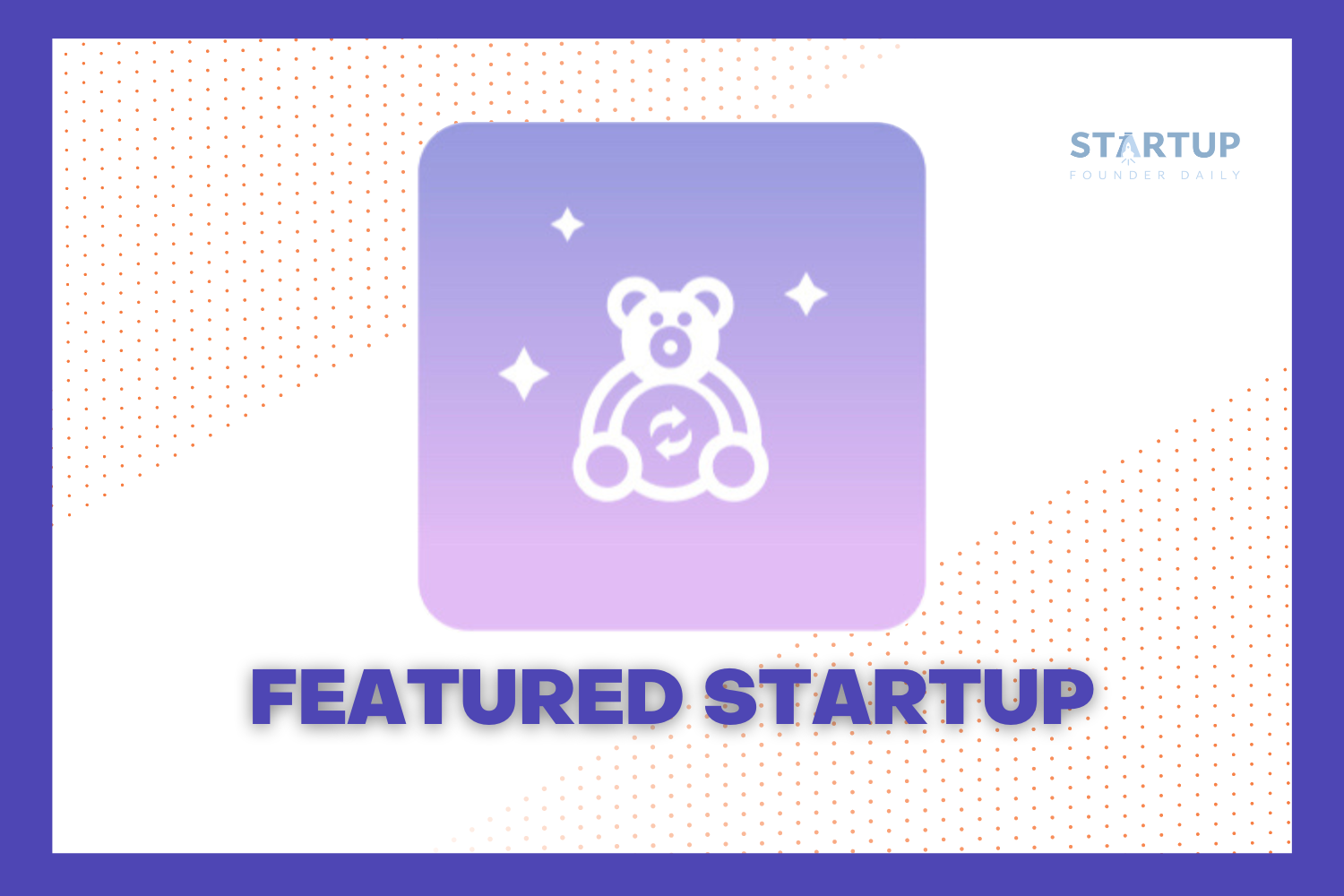 Today's featured founder is Julie Janides of Toy Trader
Founder Julie Janides understands the pain of continuously cycling through clothes, toys, and the myriad of items needed when you have children. As a solo entrepreneur and mom of three currently bootstrapping her business, she doesn't have time for typical online selling apps.
"When we found out we were having twins we realized how much stuff actually comes along with having kids because we had two of everything. I found myself constantly on alternative marketplaces and as they grew I was selling all the baby stuff and buying new things for the next stage of life. I was rotating constantly and realized that we were all using the exact same items. And I kept thinking that there has to be a better way."

-Julie Janides, Founder of Toy Trader
Enter in Toy Trader, the up and coming app for parents to trade items their children have outgrown and not settle for a huge reduction in value during the process.
What is Toy Trader?
‍Toy Trader is an online marketplace where parents trade their gently used or new children items utilizing in-app coins called 'Zennies'.
The use of in-app coins differentiates Toy Trader from other listing apps and is beneficial to users for a few reasons.
First, since the items are listed in Zennies (take the dollar amount you paid and convert it as $1.00 = 1 Zennie) the items you trade within the app retain their value. We all know the struggle of listing an item we spent good money on for a highly depreciated amount. Then, the waiting game ensues and 3 months later you get a DM for the item, but they discount your price even further. Current listing sites are time consuming, can be risky, and force users to settle for an extremely low price. Toy Trader aims to neutralize these problems for parents.
Second, due to society's rapid adoption of using in-app coins, Julie has incorporated Zennies so as to ensure families don't have to spend actual dollars on items within the app. This will also allow for future incentives and prizes to be unlocked with the in-app coins.
"I created the Toy Trader App because there isn't an appropriate way to handle outgrown children's toys. Most people donate, trash, or try to re-sell for petty cash. Toy Trader allows parents to buy and sell with in-app coins in lieu of cash. This makes it easier for families to rotate through items more often and hedges against lost value. It is also important for the environment to normalize the reusing of perfectly good items such as toys, clothing, and accessories."

-Julie Janides, Founder of Toy Trader
Future Plans for Toy Trader
Toy Trader was founded last year, with their website going live in April of 2022 and their app launching in Google Play and the App Store the following month.
Currently, Toy Trader has almost 200 users on their platform and as more parents hop on to Toy Trader, Julie plans to incorporate in-app advertising, affiliate marketing, and a subscription model to turn a profit. Toy Trader has acquired their current users through word of mouth and lead generation through social media platforms.
There is also talk of a paid subscription plan that will include a host of value-add features such as the option to trade in your in-app coins for gift cards and prizes!
Call to Action
Julie is seeking users to give Toy Trader a try and to provide feedback on her MVP. You can find Toy Trader in Google Play and the Apple App Store today.
Julie is looking for a co-founder! Reach out via her LinkedIn below.
"The caged lion is well, mane brushed and fed, but on the inside, he's already dead."

-Julie Janides, Founder of Toy Trader
Congratulations, Julie Janides, Our Founder of the Day!
‍Follow Julie and Toy Trader on Social Media:
Toy Trader : Facebook | Instagram | Website