Tackle SEO Optimization in a Day with Serpjoy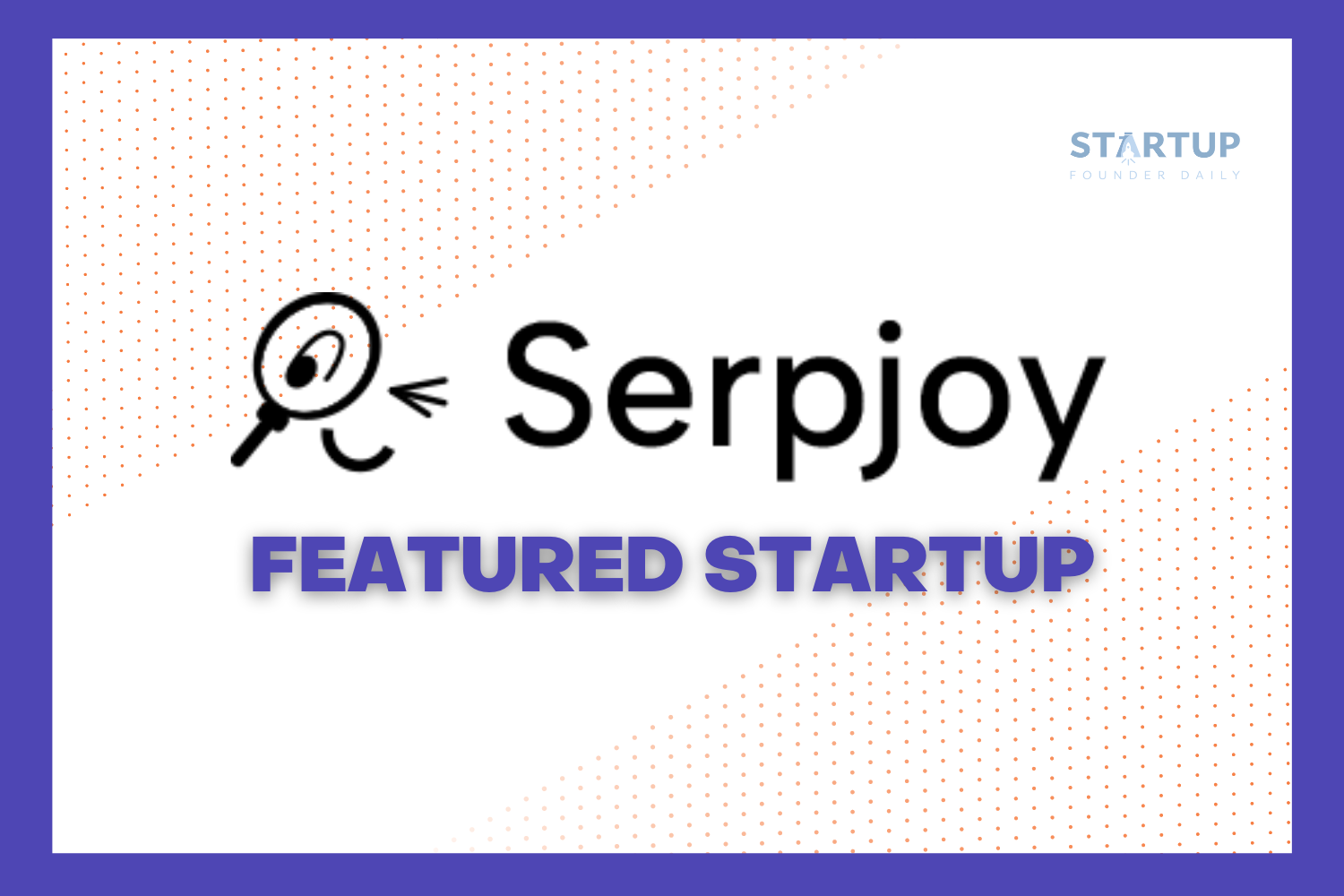 Today's featured founder is Travis Street, of Serpjoy
Founded in mid-December 2022, Serpjoy has already gained positive traction through daily average users and subscribers. Travis Street has been professionally building websites for 11 years and has experience as a data scientist, so he understands the time consuming aspects of SEO optimization.
"For entrepreneurs to create a website, to create a brand, and then put it out there…they're so exhausted by the time it's live that they don't take the next steps. It's so overwhelming and I want to be able to slide in and say 'Hey I can educate you on this and provide non-stressful tools'."

-Travis Street, Serpjoy Founder
Utilizing feedback from his previous ventures in the industry, Travis has designed a uniquely simple platform which allows users to tackle SEO metrics effectively (while leaving ample time to run the rest of their business).
The estimated time to incorporate the Website Foundation Playbook, complete the website audit, and leverage the guides is about 5 hours. Once a user is acclimated to the platform, the average time needed dwindles to half an hour a day.
No more will founders waste hours and hours muddling through SEO; Serpjoy is here.
What is Serpjoy?
"The majority of users are completely overwhelmed and they don't know what to do with the data given to them [through SEO platforms]. Serpjoy was born from the pain points of users and provides fresh data in a simple way with instructional videos and guides on how to use the data."

-Travis Street, Founder of Serpjoy
Serpjoy enables entrepreneurs to get past the initial headaches and uncertainty of other SEO platforms. Included are databases and playbooks which Travis updates weekly. For example, check out the Foundation Playbook for step by step instructions on how to get your website ranked number one on Google.
‍
"It's not magic, it's not rocket science. Everyone should know this. It's just not clearly explained in a format. The process is to do number one, two, three, four, five, six, and done."

-Travis Street, Serpjoy founder
‍You can try Serpjoy today for free - and be able to use all the tools available on the platform. Serpjoy has easy to understand guides and descriptions for each tool, so even if this is your first experience with SEO you won't be lost. Travis encourages users to communicate through the chat widget on the site for quick responses to any questions.
New Serpjoy Features
Serpjoy recently incorporated open ai through a robust keyword research tool called Keyword Wizard. It utilizes three different APIs to provide users with fresh keyword data. Users plug the keywords into the AI tools to create blog titles, outlines, etc.
Travis provides SEO optimization tips and tricks weekly as well. These posts are designed with users in mind - quick, informative, and actionable.
Try Serpjoy Today
Travis is looking for users to try Serpjoy for free and provide feedback on their experience, needs, and to ask questions via the chat widget on the site.
"I'm constantly asking users where their traffic is coming from, what marketing activities they are putting time and money into, and where the uncomfortability lies between confidence in the service vs. confidence in themselves reaching out to get traffic. SEO it seems like it's for machines by machines, but it's not. It's about creating helpful content for humans that can be read by humans."

-Travis Street, Serpjoy Founders
"It's okay to have no idea what you're doing. Just keep showing up."

-Travis Street, Serpjoy Founder
‍
Congratulations, Travis Street, Our Founder of the Day!
‍Follow Serpjoy on Social Media: