SORT IT AI: Revolutionizing Construction With AI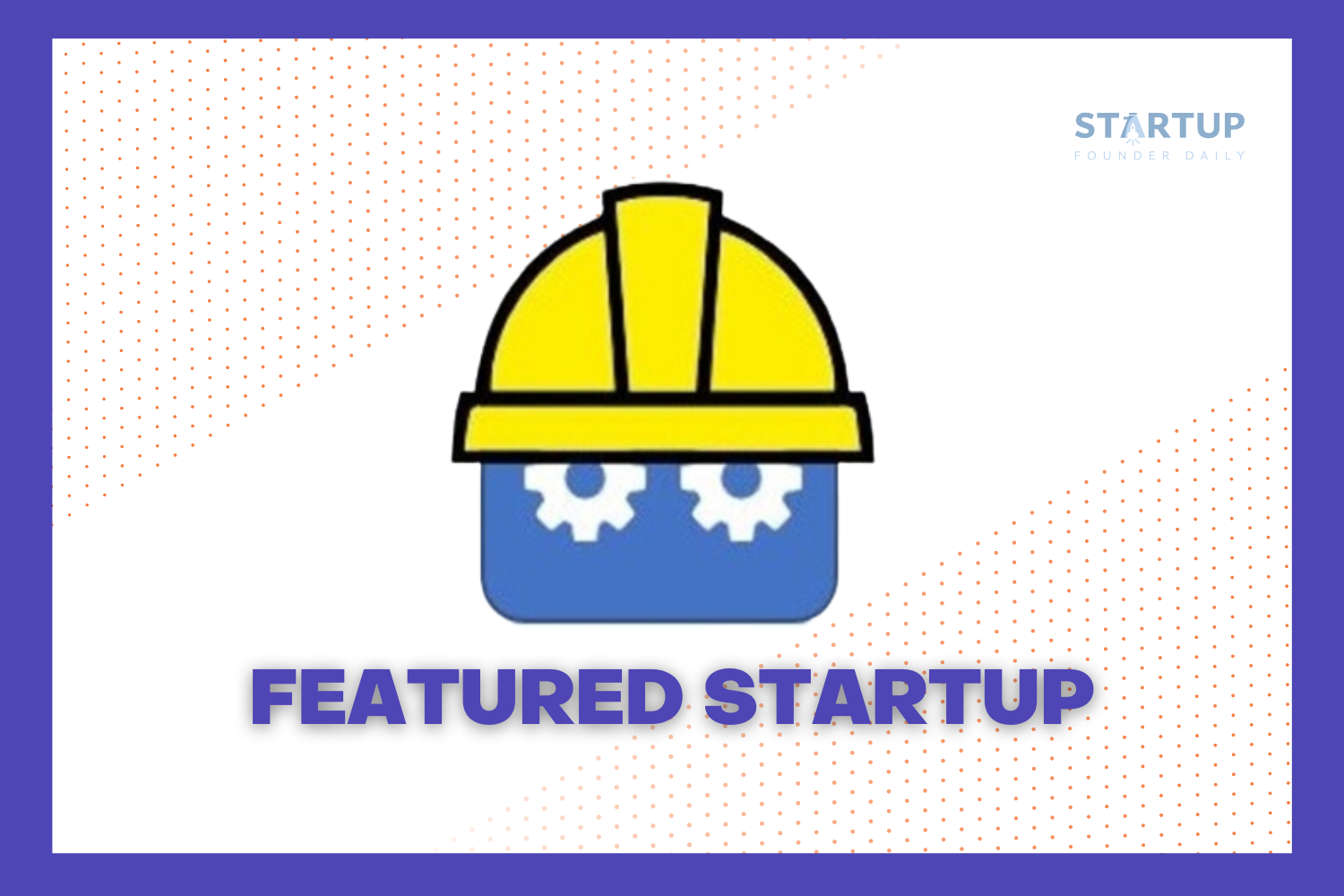 Every once in a while, a startup emerges that shakes up an industry. SORT IT AI is one such startup, our inaugural cohort winner, harnessing the power of Artificial Intelligence (AI) to transform the way we approach construction projects. Let's dive into this exciting startup's journey, its offerings, and its future plans.
Founding Journey: A Blend of Construction and Technology
The brains behind SORT IT AI are an eclectic mix of individuals, led by the founder, Simeon Gow. Sim's journey into the world of construction began at a young age, shadowing his father as he worked on renovating their family's farm into a holiday complex. This early exposure sparked an interest in construction that would shape his career.
Sim's academic pursuits were equally centered around construction, where:
He learnt to use AutoCAD and theodolites at college when he was 16

He studied Civil Engineering at University

Sim was made Assistant Design Coordinator on a hospital project during a summer internship (ironically, it was at the same hospital trust his youngest brother was being treated for terminal cancer.)

Sim worked in small architectural and engineering practices, as well as laboured on-site, back in rural West Wales, so he could live with his family in the aftermath of them losing his brother.

He was then accepted by his university to pursue postgrad research into 'BIM & Robotics'.

After this, he was recruited into an IT consultancy that specialized in serving major projects and contracts, where at his last project he was part of a team tasked with integrating incumbent IT systems to create the project's digital twin.
This gave him a panoramic view of the construction industry, from on-site labor to office-based design decisions, academia, right the way through to technological transformation.
His interest in technology and his understanding of the challenges faced by small and medium-sized construction companies led him to establish SORT IT AI. The aim was to address these issues by leveraging AI technology, especially in the area of cost estimation.
About SORT IT AI: Simplifying Costing Construction Projects with AI
SORT IT AI is a ground-breaking solution that addresses a significant pain point in the construction industry: up-to-date cost comparison & estimation. The startup's primary offering is a platform that costs construction projects in seconds, by comparing materials and product prices from different merchants in the user's vicinity. The platform acts as a comparison website for building materials and products, saving contractors precious time and resources.
The platform's AI capabilities initially focused on automating estimations by recognizing objects in floor plans and associating a price with them. While this feature is still under development, the startup's pivot towards building a comparison platform for building materials has proven to be a game-changer.
Sort It AI''s target customers are small and medium-sized construction companies, which constitute 98% of the UK's construction market. These companies often lack the resources to incorporate digital transformation into their businesses and are therefore the ideal beneficiaries of SORT IT AI''s offerings.
Progress So Far, and Future Plans
Despite facing several challenges, including a significant change in the UK's political landscape that led to them losing their 2022 pre-seed funding round, SORT IT AI has pivoted into cost comparison and has continued to forge ahead. The firm is currently in the beta testing phase, with 25 testers providing continuous feedback. They also have a set of customers who pay for the product, taking them closer to their target of hitting a thousand pounds in Monthly Recurring Revenue (MRR) in August.
SORT IT AI is also due to start a partnership with the UK's largest private training college network for mature students looking to learn a trade, Access Training. Where, they're going to be made available to Access Training's 11,000 students, allowing their students to have tools for the future in their hands for tomorrow's world.
The company is set to launch the first iteration of its product in August. In addition to finding the cheapest materials that match the user's requirements, the new iteration will also enable users to swap out these materials as per their specific needs.
SORT IT AI also has other plans, where it has an environmental play to assess materials/products' environmental impact against one another, as well as other opportunities it is actively assessing…
Making A Difference: How You Can Support SORT IT AI
As a startup that is making strides in the construction industry, SORT IT AI invites you to become part of their journey. If you know someone within the trades industry who is passionate about finding innovative solutions to make their work easier, cheaper, and quicker, direct them to SORT IT AI.
You can visit their website or contact the founder directly at simeon.gow@sortit.ai. By supporting SORT IT AI, you will be contributing to a project that is making a tangible impact in the construction industry and redefining the way we approach construction projects.
In the world of startups, SORT IT AI stands out as an example of innovation, resilience, and ambition. Their journey serves as an inspiration for other startups, reminding us all of the power of technology in transforming industries and making our lives easier.
SORT IT AI is also part of the exclusive C-Tech Club, which is the global community of next-generation startups geared at ConTech, or transforming construction with technological solutions for tomorrow's challenges and problems.