Qyro: Focus, Attention, and Balance for Companies.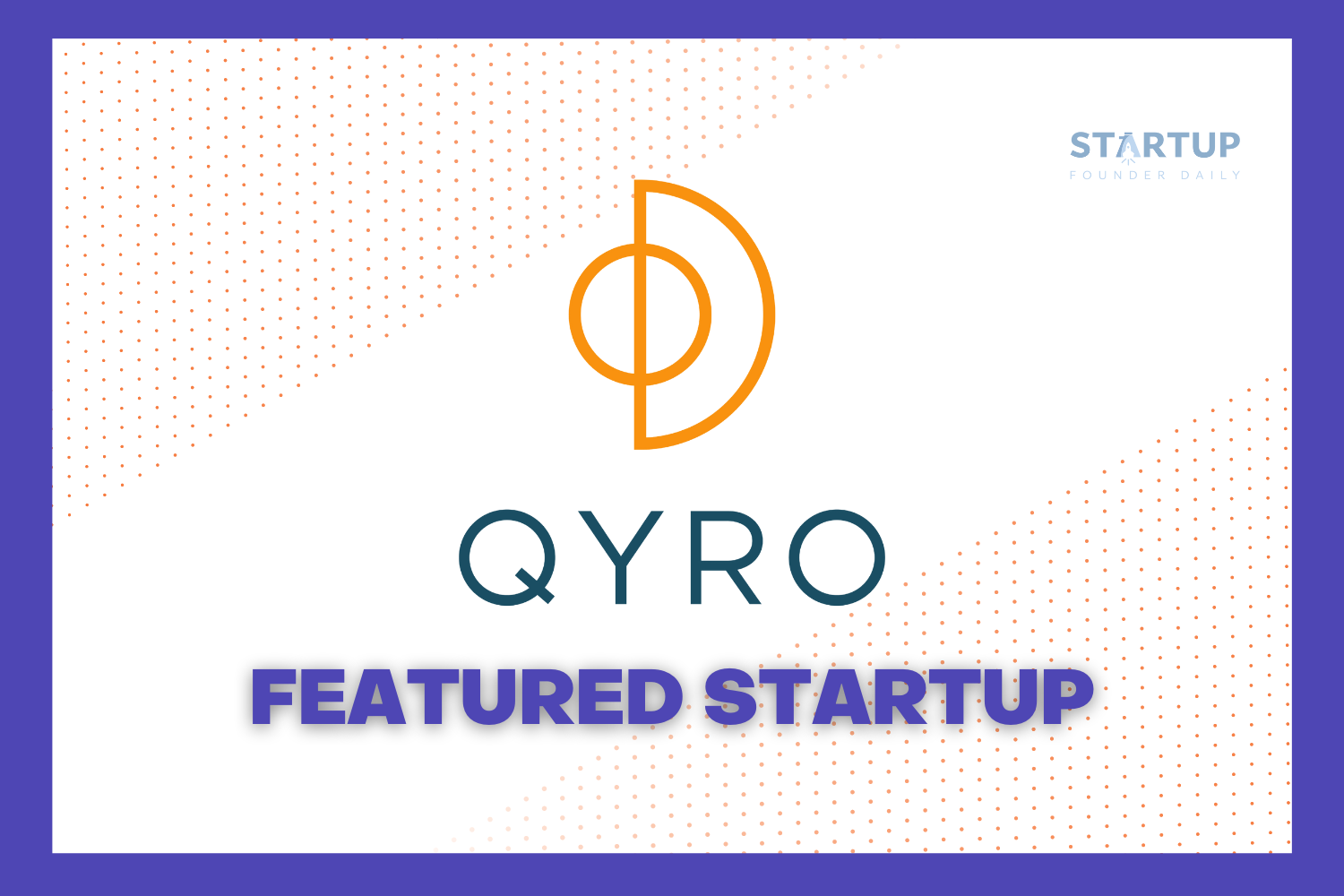 Today's featured founder is Marjan Najafi of Qyro
Qyro derives its name from an ancient term from Greek archery. It represents the delicate moment when an archer finds the perfect opening to shoot an arrow and hit a target - a moment that requires complete focus, attention, and balance. Founder Marjan believes that companies who achieve 'Qyro' have positive returns, inclusive work cultures, and sustainable operations.
Traditional leadership styles, toxic work cultures, and high levels of burnout and stress of employees hinder the ability of companies to unite these three key elements of Qyro.
This is in part due to how leaders perceive and address mental wellbeing. Leaders who understand that there is a connection between a healthy workforce and productivity model self-care and foster inclusive cultures. These types of leaders are a necessity in today's ever-changing business environment as more employees desire more than just a paycheck.
Founder Marjan Najafi is on a mission to equip leaders with the latest leadership competencies, and professionals with innovative mental resilience and stress management solutions validated by certified experts and easily integrated into daily routines.
"Toxic work culture is the number one reason why people leave their jobs. We came to a point where we realized we need to start something because there is a crisis in leadership and work culture. It's just the old way or the normal way of working, and it's no longer sustainable. There is so much burnout and suffering, in a way, from the people's side and there needs to be intervention on the business side."

-Marjan Najafi, Co-Founder of Qyro
What is Qyro?
Qyro offers many solutions for both companies and individuals. For individuals, they offer a host of stress management solutions which include on demand learnings as well as live sessions on mindfulness, mental training, progressive muscle relaxation, autogenic relaxation, visualization, and affirmations.
Individuals also receive coaching programs that focus on enhancing leadership skills, restoring balance, tackling stress and fostering career growth. Through their live courses, they cover a wide range of stress relief and relaxation skills.
‍Companies have access to executive coachings, leadership consulting, and award-winning relaxation programs designed for busy professionals. Qyro also offers bespoke solutions depending on the company's specific needs.
For companies, the recommended first step is to take a People Survey, in which Qyro measures the pulse of the teams regarding leadership, engagement, and stress levels.
The process is simple yet effective.
Then, Qyro shares the key findings and insights of the survey and provides recommendations and suggestions for next steps.
Based on Qyro's research, the benefits include up to 6 times more engagement, 18% increase in sales, and are 23 times more likely to be recommended as a "great place to work."
"I've noticed that what people desire from work is not only compensation or title, but also to be heard and feel that they make a difference in the company. If leadership doesn't listen to them or see them as multi-faceted individuals, they will leave. This has negative repercussions for the company and for the individual."

-Marjan Najafi, Co-Founder of Qyro
Qyro's Strategy
Qyro launched in 2022 and in a year has helped a few thousand professionals achieve balance through their courses and procured an arsenal of certified coaches and trainers from many different industries to provide personalized and relevant coachings.
Founder Marjan began deriving proof of concept from her network, family, and friends. "We receive lots of feedback, and what we started with as an idea has evolved so much over time because of responses. We learned what true pain points were, not just what we thought they were, and match their current capacity to discover solutions" stated Marjan in an interview with Startup Founder Daily.
Once the concept was proved, expansion of reach within Switzerland became the priority. Currently, Qyro relies on organic marketing and is dipping its toes to open new partnerships with industry thought leaders through white papers and other public events.
Marjan believes talking to as many people as possible to bring awareness to new effective ways of leadership and moving away from 'care washing' and toxic culture that stems from flawed leadership is how Qyro will scale. Qyro has already seen immense success and been featured on MarketWatch, NBC, CBS News, FOX News, and the Daily Herald.
Care washing refers to initiatives and benefits that companies offer which tend to be more of a lip service that look good in terms of perks, but in reality, are empty.
"Going into companies, sitting down with them, and having a true heart to heart conversation about these issues is the best way to enact change and bring awareness to Qyro's mission. Some companies are not so receptive, but then there are other companies who are completely open to the idea. These are the companies of the future - who want to genuinely make change and not just tick a box." -

Marjan Najafi, Qyro Co-Founder
"The crisis in leadership demands a new approach. Instead of care-washing and relying on perks and benefits, true leaders build a winning culture by guiding from the side and showing genuine interest in their most valuable asset - their people. "

-Marjan Najafi, Qyro Co-Founder
Congratulations, Marjan Najafi, Our Founder of the Day!
‍Follow Marjan and Qyro on Social Media:
Qyro: Twitter | Linkedin | Website
Marjan: LinkedIn