Powering Web3 Companies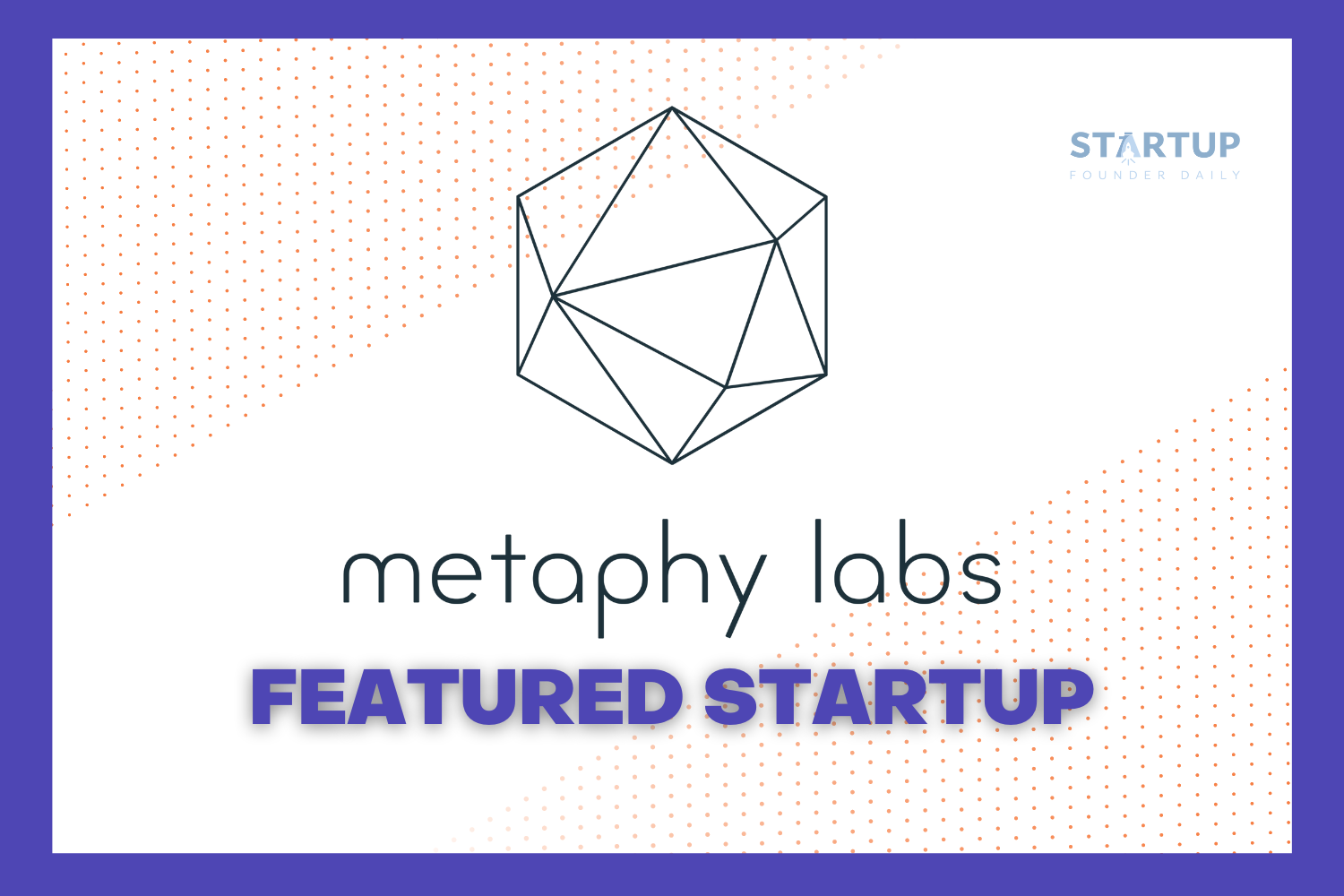 Today's Startup Founders of the Day are Pratham Doshi and Kyle Kingsberry, Founders of Metaphy Labs
As a Computer Engineer with an obsession for problem-solving, Pratham has always been drawn to product management. Combined with an entrepreneurial gene inherited from stellar parental role models who've run their own business for 25 years, it's no surprise that Pratham has found himself building startups.
Initially, Pratham founded a startup called Worthi, which compensates users for sharing their data with companies - a stark contrast to how companies generally treat user data. Through Worthi, he gained knowledge, skills and experience around delivering products in the real world.
Through Worthi, he met Kyle Kingsberry. After Worthi was acquired last year by Datacy, Pratham felt equipped to take the lessons he had learned from that experience and co-found Metaphy Labs with Kyle to build toward a shared vision of helping founders bring their ideas to reality.
Kyle Kingsberry is an engineering student who's been programming ever since elementary school. He has been in love with technology for as long as he can remember. Kyle started off in the tech space by freelancing on his own, through which he was able to forge a great deal of vital connections, including meeting Pratham.
Together, they began Metaphy Labs to prove that the sum is greater than its parts; partnering has enabled the two Co-Founders to grow exponentially and help far more people achieve their dreams than either would have been able to help on their own. Together, they are powering web3 companies with Metaphy Labs.
Metaphy Labs: Powering Web3 Companies
Metaphy Labs is what happens when product management and engineering come together to form an amalgam of product design, innovation, and efficiency. The Co-Founder's shared passion for entrepreneurship and compassion for founders, as well as the challenging journey of building a product, led them to build a product studio focused on improving accessibility to web3.
Both new and experienced entrepreneurs who lack the resources, time, and/or technical expertise to launch a product on the New Internet find their home launching with Metaphy Labs. The studio has the capability to shepherd technologies across web3, including NFT Marketplaces, Dapp, Web Applications, Smart Contracts, Metaverse, and Custom Token Creation.
In just three short months since inception, Metaphy Labs has three web3 companies and four NFT marketplaces launching through their program. The studio is able to deliver high-quality products quickly by putting together a first-class team of engineers and product managers that hustle the same way Pratham and Kyle do. All this is accomplished with their proprietary product framework to guide the process every step of the way.
Metaphy Labs builds a quality prototype quickly and inexpensively, outputting a minimum viable product for validated learning. They then advise on product development, helping mold ideas into successful products. The studio's product framework is inspired by the lean startup methodology and is designed to deliver products that mitigate risk, output validated learnings, and require less effort. Essentially, Metaphy Labs serves as an 'Idea Smoke Test' for companies, reviewing ideas to uncover pain points, feasibility, and profitability.
How You Can Help
Let Metaphy Labs power your web3 project. Have an idea for the next big coin? A specialized smart contract that isn't a token? A decentralized protocol for the next generation of marketplaces? Or, the next big application in the crypto space?
Metaphy Labs would love to brainstorm with you. Visit their website and schedule a time to meet with the team to discuss your project. Pratham and Kyle are excited to work with founders and help launch their ideas. More importantly, they have the technical expertise, infrastructure, and resources to support your dream.
Advice to Fellow Founders
"Build-Learn-Iterate. Trust the process. To deliver a successful product you need a successful process. That process needs to be reinforced with every product, tested at every launch, tweaked based on all learnings, and trusted with every new iteration. If you're true to the process, a founder can deliver startups, products and frameworks that run true to the very base of the venture; the founders themselves. The process will be native to the founders' experience, learnings, and the courage to experiment. By pouring your personality into solving their pain points, you'll let your users see the personal touch to your solutions. The more profoundly you can feel their pain points, the more relatable you'll be and the more relevant your solution will be."

-The Metaphy Labs Co-Founders
Please support our Founder by sharing their story.
Follow Metaphy Labs on their socials: instagram | linkedin