Plexicam: Your Portable and Professional Broadcast Studio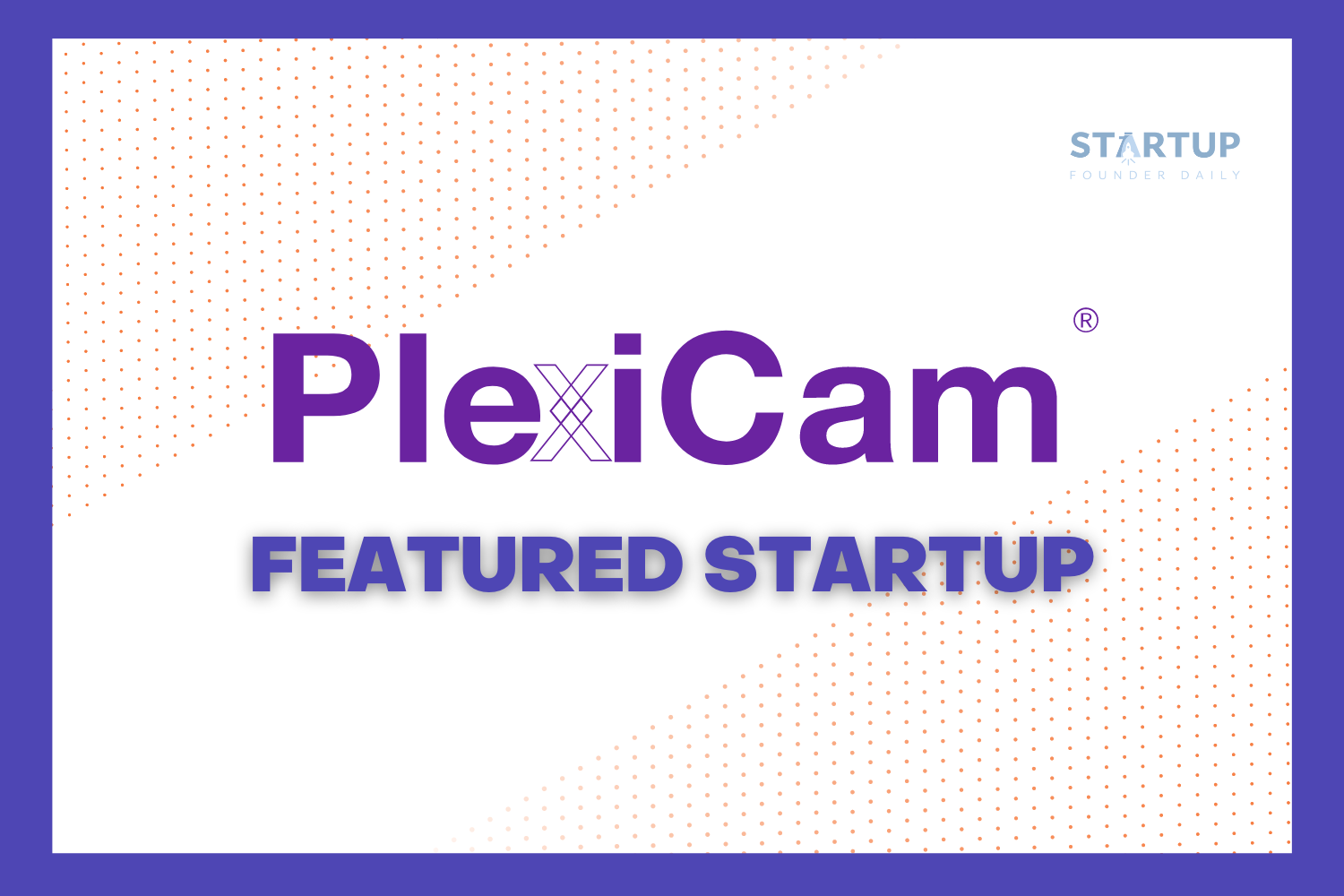 Today's Featured Founders are Dan Keldsen and Thomas Koulopoulos, Co-Founders of PlexiCam
The PlexiCam concept had been brewing in inventor Thomas Koulopoulos' mind since 2012. In December 2019 just before the world realized they would need an effective and efficient solution to work at home, Tom and Dan dusted off the prototype and got to work. While it's not always true that "Timing is everything", the timing was remarkable - presenting an instant market of billions thrown on camera without the appropriate equipment and skills.
Since launching in late 2020, PlexiCam has sold over 20 thousand units and has gained attention from well-known Keynote Speakers such as Mark Bowden, world-renowned body language expert and PlexiCam's first Ambassador, and Guy Kawasaki, the original Chief Evangelist for Apple, and most recently, Chief Evangelist for Australia's most valuable privately owned tech company, Canva. Both Mark and Guy were one of the first 10 people to use the PlexiCam MAX in their home studios.
What is PlexiCam?
PlexiCam is an innovative, transparent camera mount that hooks directly onto any screen and allows you to create an instant studio anywhere you need it. Users are able to adjust the position of their PlexiCam and their favorite camera anywhere on their screen to ensure constant eye contact during a virtual meeting, sales pitch, or speech.
Add-on features such as lighting and carrying cases enhance the experience for users, creating a mobile teleprompter-like setup without the added cables, equipment, space, and most importantly, cost.
For example, say you're a keynote speaker who has mastered the skills for both on-stage presenting, as well as virtual or hybrid presentations. While traveling, you may need to do a pitch for an important client, but don't have access to your at home studio. Since you have a Road Warrior Pro (a PlexiCam model that includes an LED light), you are able to hook the PlexiCam onto the large-screen TV in your hotel room, connect your laptop, lighting, and webcam, and BOOM. You are set to make a professional pitch from the road, with a setup you can easily fit into your carry-on luggage.
There are multiple styles of PlexiCam for every user. I currently use the Road Warrior Mini, which has an LED light included in the bundle. The Road Warrior Mini hooks onto my MacBook Air, I attach the light to the top, plug in my GoPro and in less than 2 minutes I have a professional studio right in my living room. The PlexiCam design takes up no extra desktop space, which has turned out to be a huge selling point.
Another style, called the PlexiCam MAX, is meant for people who've made a more significant investment in larger screens (27" to 80") and use front- heavy cameras like Sony mirrorless and DSLR Cameras. The PlexiCam MAX allows users who don't want to skimp on the quality of their camera to keep the same flexibility to both present professionally and confidently with any PlexiCam model, while broadcasting or recording a super crisp video image.
PlexiCam Partnerships in the Works
Goals for 2023 include scaling up partnerships with influencers, ambassadors, and manufacturers in the space to bundle PlexiCam with webcams, microphones and other accessories.
"Many people are still using the cameras within their laptops or cheap cameras that are really low quality" stated Dan. Through partnerships with various companies that manufacture webcams, users will be able to create their own studio in a single bundle, and ultimately save time and money.
"Inspiration for a new company can come at the oddest times, when it seems like it's exactly the wrong time to startup from scratch. But that shouldn't stop you - it's never been a better time to startup!"

-Dan Keldsen, PlexiCam Co-Founder
‍
Congratulations, Dan Keldsen and Thomas Koulopoulos, Our Founders of the Day!
‍Follow PlexiCam on Social Media: