Overlap: An App to Connect Digital Nomads and Travelers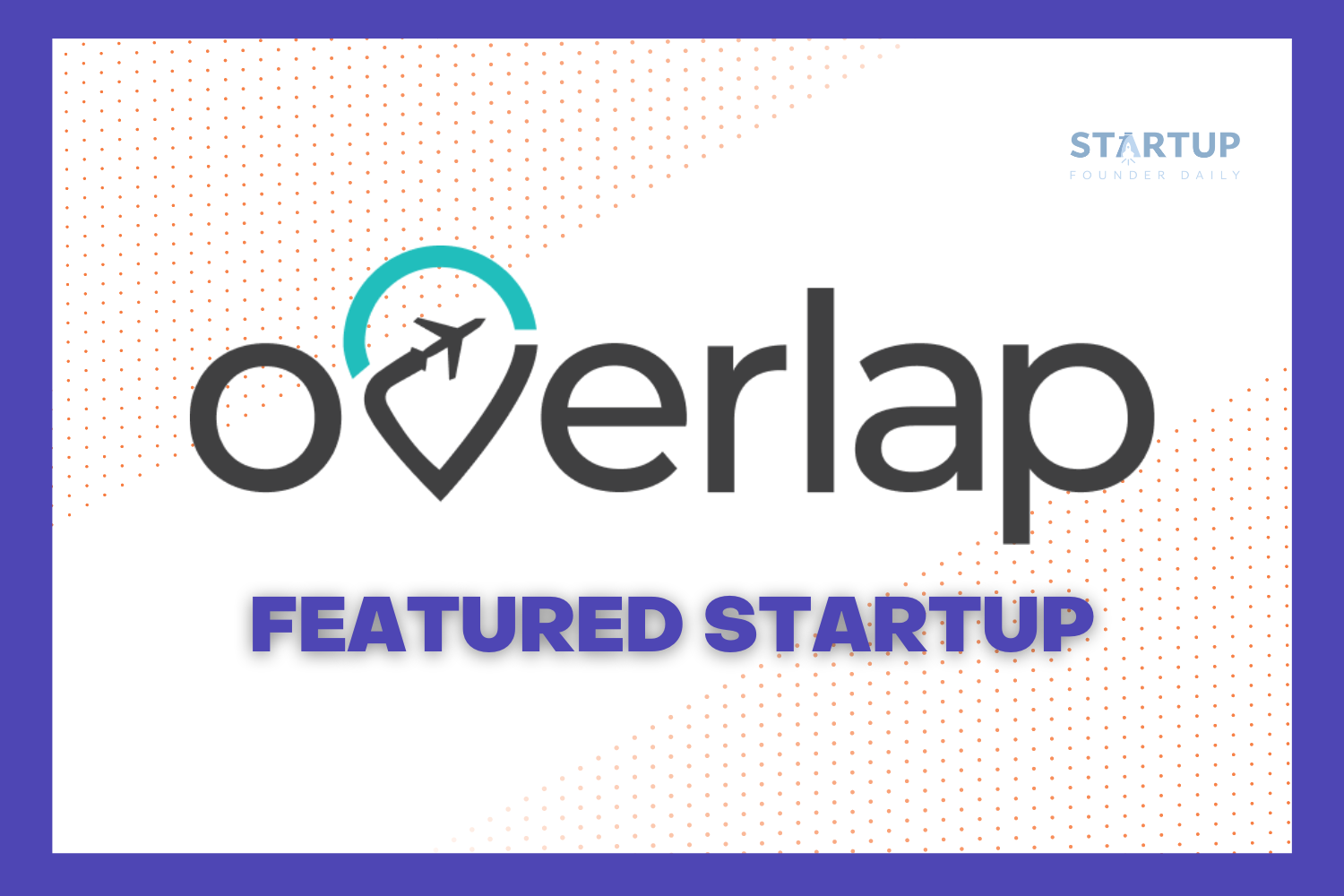 Today's Startup Founders of the Day are Sharon Rosenberg, Nicholas Zaverdinos, and Jason Hu of Overlap
Overlap is a multipurpose app that allows travelers to track their trips, receive notifications when travel plans overlap with friends, and receive travel recommendations from their community. The problem that Sharon, Nicholas, and Jason saw was the high likelihood of missed connections amongst travelers. Additionally, loneliness is reported as the most common reason nomads return home. Through Overlap, they hope to strengthen their users' network of travelers and find them opportunities to travel together.
Overlap aims to solve these issues by keeping travelers engaged with their friends while also bringing value to their travels. We all know how hard it is to coordinate calendars with friends who are within our same geographical area, so imagine the difficulty of coordinating plans with your connections who live abroad! Features within the app allow ease of use and connection to alleviate some of those pains.
For example, when one of your friends logs a travel plan that coincides with yours, you will both be notified, automatically! Also, a new feature in the app is a user-friendly tab that allows you to see your friends on a world map and search others' upcoming trips by a specific date range.
"The idea for overlap came from my experience as a digital nomad over the last four years. While I loved my experience as a solo female traveler, I was often lonely or losing touch with connections I was making. I conceptualized an app that would keep track of the travel plans of all of my connections, and find me opportunities to see them across the world. In 2021 I brought on my two co-founders, Nicholas Zaverdinos and Jason Hu to bring the vision to life."

-Sharon Rosennberg
Recent Updates for Overlap
Overlap's recent press release has sparked an influx of users, with an 11.5% month over month growth rate and a Monthly Active User percentage of 15%. The team is "...currently working on new features to connect you to more relevant travelers in the app, alert you of new activity, and consolidate your connections' upcoming plans for easier viewing."
Another feature is verified accounts for travel organizations. With a verified account, one can target followers' wishlists to promote upcoming trips, incentivize sign ups based on mutual connections, and deepen community connections through the app. "Overlap is also offering verified accounts to travel companies which allows them to post upcoming program itineraries and link back to their site for bookings." - Overlap Travel Community Page
How You Can Help
Overlap is looking for new users willing to provide feedback, as well as advisors / a mentor experienced in launching successful startups.
Please support our founders by checking out the app: iOS | Android
"We're thankful for all the feedback and reviews so far and are happy to see our community so responsive!"
"Talk to your users early and often! Allow your power users to shape your product direction."

–Sharon Rosenberg, Co-Founder of Overlap
Congrats to Sharon, Nicholas, and Jason, our Founders of the Day