nōmad - The Portable Security System that Travels with You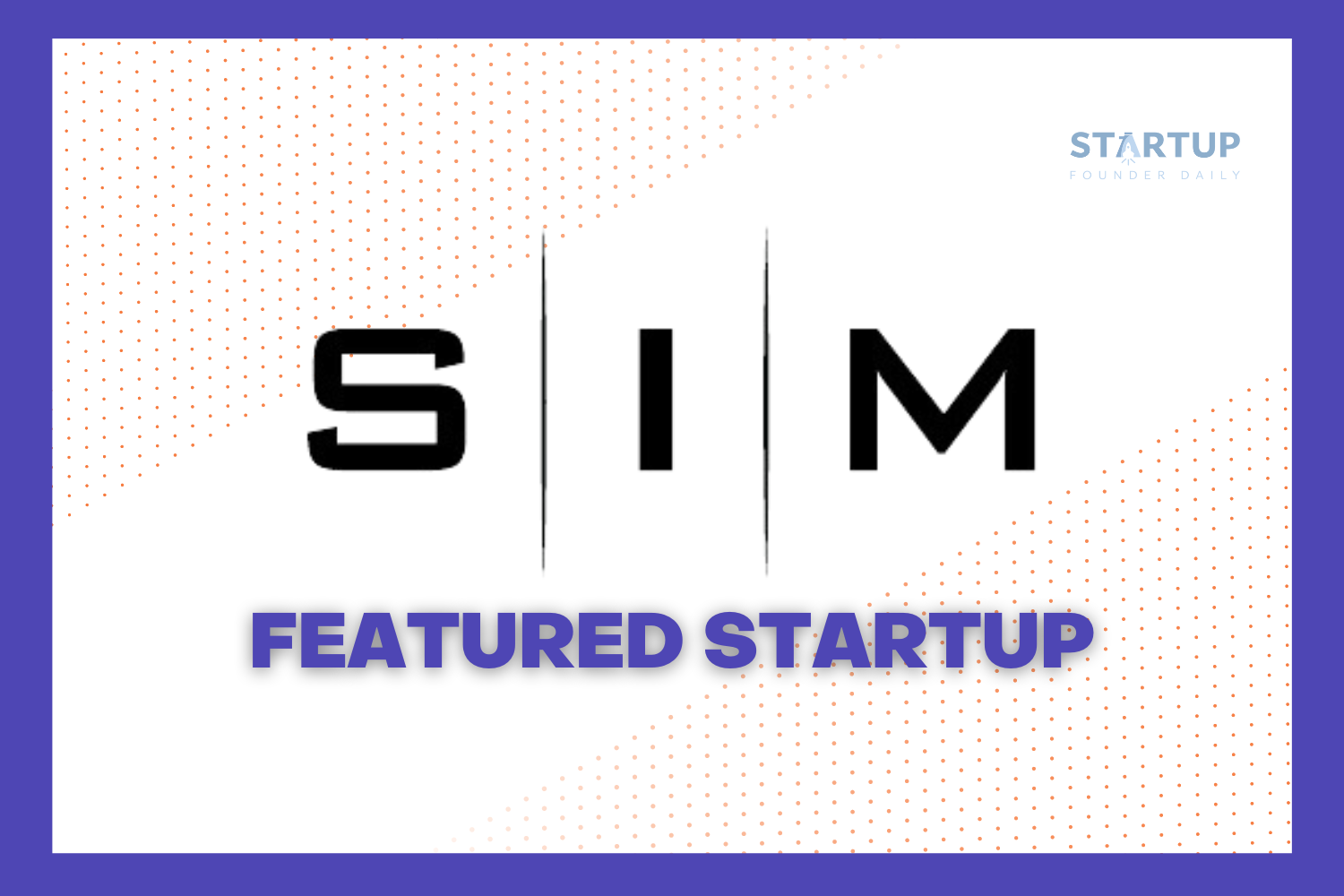 Today's featured founder is Gregg Bieser of Security In Motion
A family of four are traveling for vacation and stop at a restaurant off the highway for a quick bite. While feasting and stretching their legs, an undisclosed person breaks into their car and promptly removes their luggage. A few miles away, a woman is backpacking through the wilderness and sets up camp for the night. Once she has lit the fire and is roasting dinner, she hears a tree branch snap. A giant grizzly emerges from the forest and stares her down for that meat she is cooking over the fire.
What do these scenarios have in common? The travelers didn't have a nōmad to alert them of danger.
Rewind to 2018: Co-founder, Gregg Bieser, sat down to breakfast with two blank legal pads and started "doodling". "nōmad wasn't something that I had been specifically cooking on for months. Rather, it was one of those concepts that just made sense to me. The more I thought about it, the more I drew" stated Gregg in an interview. As breakfast stretched into lunch, the basic concept for Security In Motion's latest product filled the blank legal pads until there was no blank space left.
Since then, the team at Security in Motion has been busy obtaining IP, testing prototypes, validating their product market fit, and conceptualizing every type of security threat that nōmad could detect and manage. They are truly designing a product to keep you safe and that is, itself, self-contained, fortified against hackers, and ready for the rigors of people on-the-go (overheating, drops, etc).
Now, nōmad's final electronic and industrial design is very close to being completed and Security in Motion is gearing up to spin out their first formal builds to beta test.
What is nōmad?
nōmad is designed for security on the go. Slender, self-contained, and deployable in seconds, it's the first security system designed with true mobility in mind. Currently there is only one other option for 'mobilized' security - and it is meant for protecting assets, not people. The competition is commonly used to protect heavy equipment and does not have the unique features of Security In Motion's patented design.
nōmad contains a motion sensor, HD camera, and zero-hassle cellular connectivity to protect users on the go. It travels literally wherever you do, so you can put it to work at any time in just seconds.
"While generally quite effective, traditional security infrastructure with landline based connectivity to law enforcement or private security can be circumvented. nōmad is different because it can be very stealthy – intruders don't know that it's watching, don't know where it might be.. Our team is spending a great deal of time designing nōmad's security so that it cannot be detected and that only you can disarm it."

-Gregg Bieser, Co-Founder of Nomad
You can extend nomad's reach with wireless sensor PoDs (that's "Points of Defense") that attach and charge right from the base unit. When you're ready to deploy, you just unstack and place PoDs at security risk points – they power-up and activate automatically.. These PoDs will have various functionalities that the user can personalize to their travel. For example, if you like to camp and spend time outdoors, a smoke and fire detector may be more applicable than a vibration or radiation pod. When their finalized design is on the market later this year, you will be able to customize your nōmad with your preferred PoDs via the website..
Once deployed, nōmad is instantly ready to sound alarms and send text, image, or video alerts to your mobile device the moment a sensor is tripped.
Building nōmad for Security
The next step for Security in Motion is to complete what they call their 'EVT' build, which will be sent and used for certifications with the FCC and cellular carriers.
The final build is called the 'PVT' build, this will be the first product that Security In Motion will receive revenue from. Security In Motion plans to release this version in Q4 of 2023.
"nōmad is meant to enhance personal security and safety. We take the need for it to be reliable and robust very seriously. We've performed exhaustive testing to ensure that this product does what we promise.. End to end security is part and parcel of what we do."

-Gregg Bieser, Co-Founder of Nomad
Security In Motion has validated that the security industry desires a portable security system. "People in the physical security industry are hungry for nōmad – but before they buy, they want to see a product that works and solves key problems.. This is why we've taken the extra time to get it right, listened to our team, advisors, and industry experts – all have contributed mightily to what nōmad has become" stated Gregg in an interview. Gregg and his industrial design team also conducted consumer interviews with seasoned travelers to gauge interest in this target market. Their team completed thorough due diligence to identify if security on the go is a large enough problem to solve, and indeed it is.
Another important aspect is how Security In Motion has hired experts to join their team.
"Anyone you allow into your castle could take your castle, so we must be very careful. There must be a trust relationship, background check, and history of 'good works' " stated Gregg.
Security In Motion's hiring journey has been a huge success with the use of Gusher, a site specifically designed to connect top talent with top startups.
Future Plans for Security In Motion
Security In Motion is in the process of fundraising. These funds will supplement the finalization of their builds and enable nōmad to enter the market.
Once this final product launches, Security In Motion has three aspects of expected revenue. Hardware margin, subscriptions, and licensing. The subscription model will provide notifications and access to video viewing as well as other services (to be revealed at a later time - so stay tuned).
"Never give up" and "There are times to talk and times to listen…choose carefully."

-Gregg Bieser, Co-Founder of Security In Motion
Congratulations, Gregg Bieser, Our Founder of the Day!
‍Follow Gregg, nōmad, and Security In Motion on Social Media:
Security In Motion: Twitter | LinkedIn | Facebook | Gusher
nōmad: Twitter | Instagram | Website
Gregg Bieser: LinkedIn