New Photo Sharing App, Fitpick, Solves Fashion Dilemmas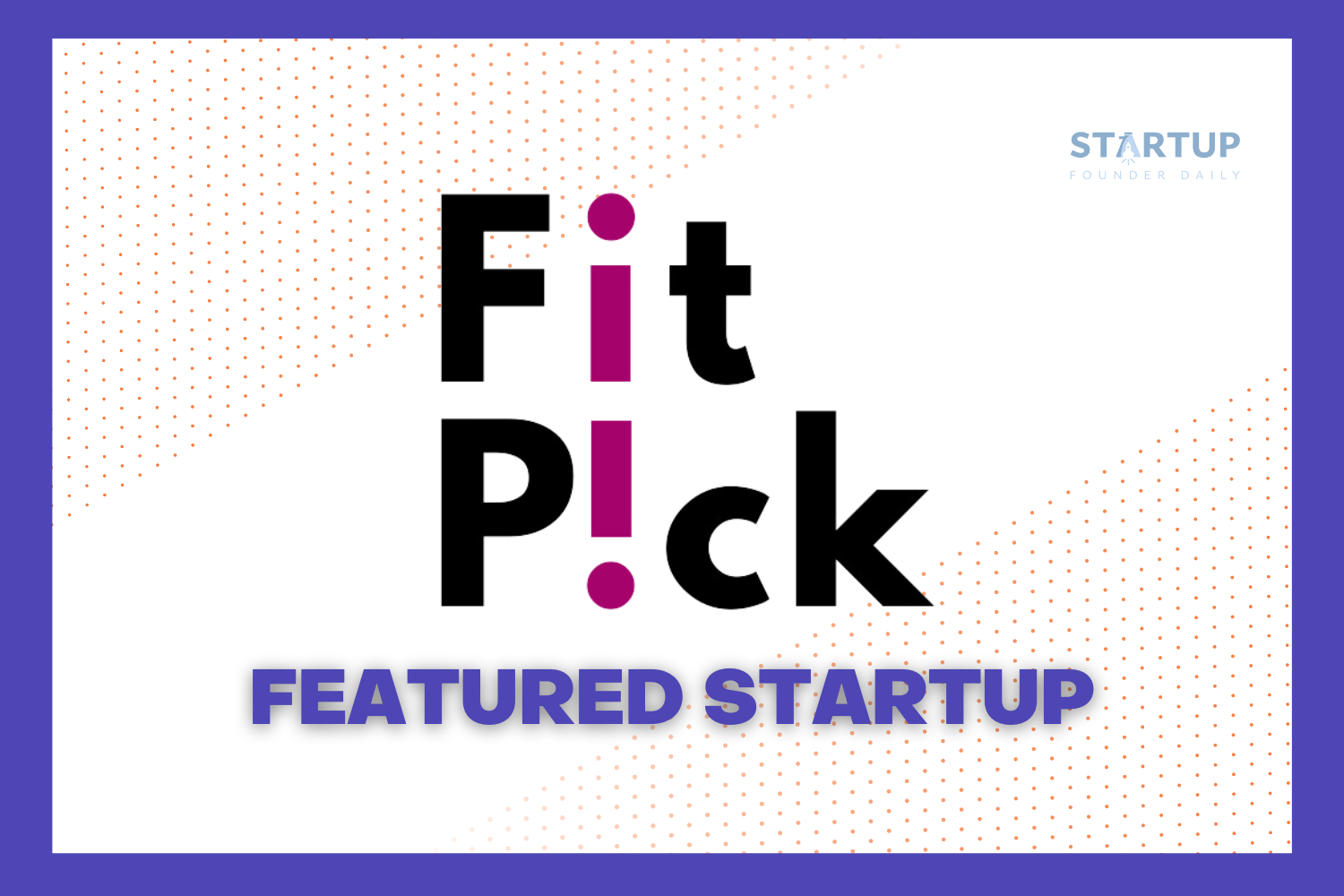 Today's featured founders are Team FitPick of FitPick
Team FitPick is on a mission to help people make more confident fashion decisions and resolve their dilemmas.
Validation for the concept comes from previous work in the fashion industry. One co-founder of FitPick who has worked with fashion designers and consumers saw first hand how a solution like FitPick solves fashion, design, and beauty dilemmas for all.
"FitPick offers a safe space for you to admit uncertainty [regarding fashion and design] and accept help and feedback from others. Unlike going to your friends who might have existing biases and might not be interested in fashion, FitPick is made up of people interested in style and design. Users ask their questions and the FitPick community helps to solve it. I've witnessed that even the most seemingly confident people who are considered style influencers are uncertain at times. When it comes to what they put on their bodies, like everyone else, they are looking for social confirmation."

-Co-Founder of FitPick
What is FitPick?
FitPick is a community polling app which aids users to make more confident fashion decisions and resolve dilemmas. "FitPick is inspired by a problem that I personally face. I have trouble deciding between two outfits and I was always asking my friends for help. I came to realize that my friends are not interested in fashion, or would not be completely truthful (to be nice)," stated FitPick's founder in an interview with Startup Founder Daily.
FitPick is the community to go to for truthful answers, unbiased perspectives, and creative ideas. Users post photos of wardrobe choices and the community votes for which is the best.
"When I conceived the app, I was thinking of it more from a fashion perspective, but since this app is very visual-centric, it taps into the content preferences of our generation. Users are bringing their own interests into the app and it's very much a melting pot. It's interesting to see the different use cases that people are using [FitPick] for."

-Co-Founder of FitPick
The design is simple and effective. Users post two pictures and the community chooses which outfit is 'best'. For example, if you are going to a garden party and have two different outfit options, you might have a hard time deciding between them. But if you create a poll on FitPick, you get instant and real-time feedback from the FitPick community that will help you make up your mind.
Another use case is when you are shopping for new clothes and can't make a decision about what to buy on a limited budget–simply upload both options to FitPick and let other users help you choose. This type of scenario has been posted within the community numerous times. Users even have posted interior design options, like which rug looks best in their living room.
FitPick's Strategy
FitPick first launched to friends and family and have grown to over 150 users through word of mouth advertising. Currently, FitPick is not pursuing paid marketing initiatives, but plans to roll out more features as users request them first.
The mobile app is currently free in the Apple App Store, but as the community base grows Team FitPick has a few ideas for how to monetize the app.
"We plan to build up the user base before we think about monetizing it. [Part of our strategy] is to help resolve dilemmas and we think this community aspect could be really helpful for brands. For example we have had designers showcase their work within the app to gauge what style is trending. We have found that FitPick is a resource for smaller businesses who don't have the funds to conduct product and customer research."

-Co-Founder of FitPick
Adding a subscription tier targeting small businesses is an idea Team FitPick has to incorporate recurring revenue into their business model. Members who subscribe would have access to granular analytics (like age, gender, and geographical location) so they can deepdive into their target audience's voting preferences..
As more users join the FitPick community, content moderation will become more strict to ensure a positive experience for all involved. "Right now we are just beginning and we haven't had any issue with rude or negative comments so far, all comments and critiques have been kind and helpful," stated the founder of FitPick.
Features will continue to be released as more users provide feedback on what they want to see from the app. For example, FitPick recently released a face blur tool to keep identities private. They also plan to release a photo cropping tool to edit on the fly and incorporate AI to aid in fashion discovery. Soon, you will be able to search for a type of style like 'denim skirts' and pull up all the posts containing denim skirts.
FitPick's Funding Status
FitPick has been bootstrapped by two co-founders thus far.
"Don't be afraid to do cringey things."

-Co-Founder of FitPick
Congratulations, Team FitPick, Our Founders of the Day!
‍Follow FitPick on Social Media: