MyFig: Revolutionizing Life Insurance in Ghana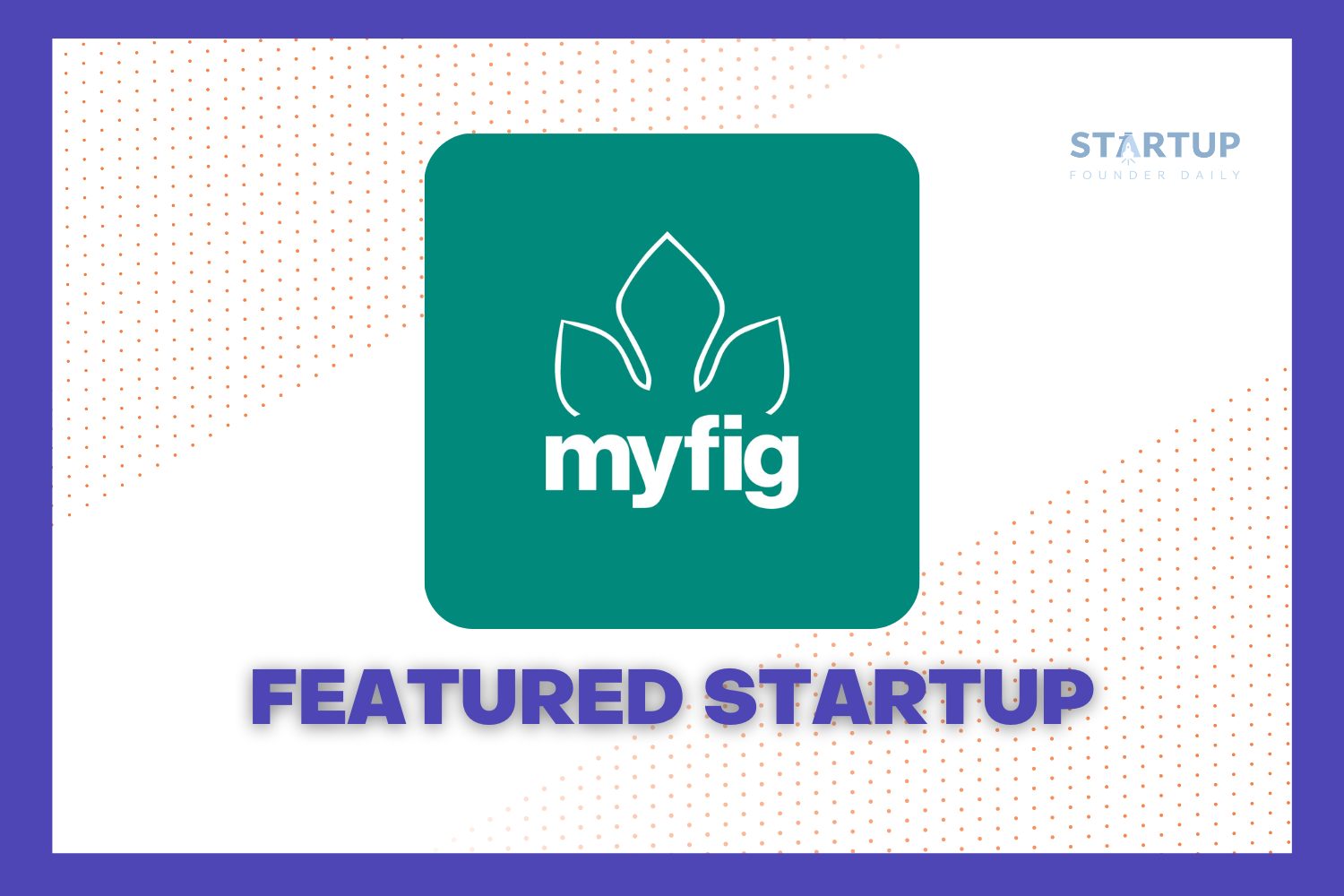 Today's featured Co-founders are Festus William Amoyaw, Yvonne Kumoji-Darko and Nyaram Mensah of MyFig
As a co-founder, Festus William Amoyaw encountered a prevalent issue in Ghana that he and his team were capable of resolving. With combined experience in Investment Banking, Digital Financel, and Software engineering, the team at MyFig is revolutionizing how people interact with and think about life insurance.
After observing the favorable effects of having life insurance coverage during times of bereavement to beneficiaries, Festus was driven to persevere through the highs and lows of establishing this startup.
"MyFig gives me comfort that when people have a backup plan [such as life insurance] we'll have less people going through the trauma due to lack of resources. More people will be able to care for their children, their family, and themselves even if they lose someone who provided the main income. It makes me worried that people don't know the value that life insurance can bring to them and their loved ones."

-Festus Amoyaw, Co-Founder of MyFig
‍MyFig strives to rectify disparities in life insurance, providing assistance through financial protection to families during times of mourning and contributing to societal progress. Although it may not be a topic we wish to discuss, it is one that demands attention and provides critical support to loved ones.
What is MyFig?
MyFig is a development platform that enables users to browse offerings, quotes, and terms from companies that have been licensed within the life insurance, investment, and pension sectors. Users are able to have a relationship with any of the companies within the app and have access to pertinent information around the status of their accounts.
MyFig is needed because many people have difficulties navigating these types of products due to fragmentation in the industry. Also, in Ghana it is not a normal occurrence for people to have life insurance due to lack of knowledge surrounding benefits, quotes, and policies.
"There are specific nuances within the sector that drove us to develop MyFig in order to help customers better understand the products available to them, make informed decisions, and manage their policies."

-Festus Amoyaw, Co-Founder of MyFig
In Ghana, the 401K is not structured the same as it is in other countries. The employee and employer contributes a portion of the 401K, and these funds go into a National Pension Scheme and a Private Money scheme.
Many employees are not able to access information on what is actually happening, or even the status of their pensions in order for them to make informed decisions about investments and retirement plans.
MyFig's Strategy
MyFig currently provides 2,000 users with accessible information and connections to various offerings. A main goal is to help people navigate this process because "at the moment, it is pretty difficult for people to compare different products from different companies. On our platform, users are able to do just that and know all the pertinent information such as monthly premiums, payment schedules, payouts, and other items relating to investing and pension plans" stated Festus in an interview with Startup Founder Daily.
MyFig plans to onboard at least 3 more companies who provide these services within the next few months. These partnerships have a mutual benefit to MyFig, people using the app, and the companies who they partner with. Commissions from these companies are a part of MyFig's revenue stream, the companies receive visibility from the app, and MyFig users experience the benefits of transparent, accessible information and a multitude of choices.
There will soon be a premium service, subscription based model. The features for this subscription service are still in the works, but users will receive additional value from real-time updates, analysis, and information pertaining to their investments within the app.
Most of their promotion is being handled through Social Media, private networks, and WhatsApp. In Ghana, WhatsApp is a huge tool to find groups of people in their target market.
MyFig Funding Status
Since its founding in 2021, MyFig has been bootstrapped and funded by family and friends. This funding has gone into paying their tech team of four people, marketing activities, and investment in equipment.
MyFig is looking to raise a pre-seed round in order to move their product forward. "Most of the funds will be used for product development which includes hiring of additional tech staff, licensing arrangements, and customer development" stated Festus.
"Do not give up. You must explore every avenue for inspiration to succeed. Learn to accept no as an answer."

-Festus Amoyaw, Co-Founder of MyFig
Congratulations, Festus Amoyaw, Our Founder of the Day!
‍Follow MyFig on Social Media:
MyFig: Twitter | Instagram | Facebook | Linkedin | TikTok | Website