Music Industry Pioneer Launches Nigerian Streaming Service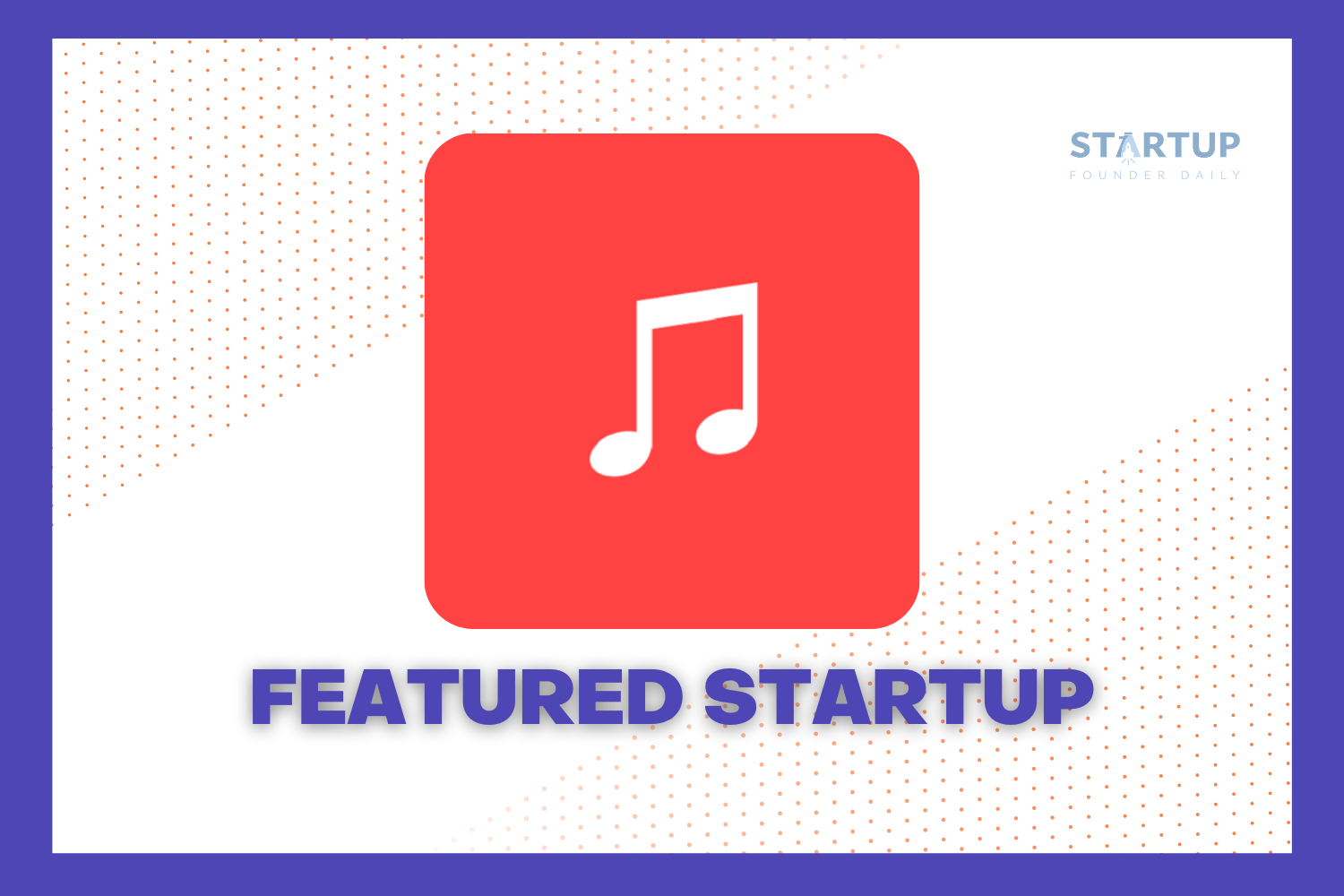 Today's featured founder is Roy Amoo of Azure Voice
Azure Voice, a music streaming service founded by Nigerian music businessman Roy Amoo, is making waves in the African music industry by helping artists manage their intellectual properties and maximize their royalties.
Azure Voice is the first music administrator in Nigeria that provides a comprehensive catalog to music creators and other music users. Their website offers unlimited streaming of music in audio and video formats across all genres and playlists.
Roy Amoo was inspired to create Azure Voice in 2019 when his friend Kaycee Bankz reached out to him from Delta state about the challenges he faced getting his music on streaming platforms. This prompted Roy to invest in the music streaming business and in 2021, he resigned from his position as an IT analyst at First Bank Nigeria to focus on Azure Voice.
In 2022, Azure Voice became a member of the American Society of Composer, Authors and Publisher, DDEX, as well as the World Trade Organization and World Intellectual Property Organization.
Azure Voice has worked with over 25 independent artists in Nigeria and South Africa, including Kaycee Bankz, Dan Corleone, Veejaystar, Onknown, Sheylex Marvin, Mo Kogun, Cripsy Frank, and many more. They currently have over 25 artists in their repository and a catalog of over 100 songs.
Azure Voice's innovative approach to music administration and streaming is revolutionizing the African music industry, and they are quickly becoming the go-to destination for music lovers and creators alike.
What is Azure Voice?
Since there are very few music metadata companies in Africa, Azure Voice is among pioneers in this space. "We are here to help African music creators administer their contents and maximize royalties." stated Roy in an interview with Startup Founder Daily.
The solution is the offerings Azure Voice provides, which break down barriers and open doors to opportunities previously untapped.
The services they provide include copyrights, synchronization, music distribution, royalty, administration, marketing, and synchronization connecting artists with Performing Rights Organizations (PROs) such as ASCAP, SOCAN and. PROs are an important part of the music industry as they are responsible for collecting income on behalf of songwriter and music publishers when a song is publicly broadcast and performed.
With streaming platforms like Azure Voice , the potential to reach global audiences has expanded. There are new challenges such as how do artists get their music on these platforms? Azure Voice aims to answer this question for African artists.
Azure Voice Strategy
Azure Voice's strategy is to publicize their mission through as many outlets as possible. "We are working towards advertising in the peak news company in Nigeria," stated Roy. Landing a spot in the newspaper is a competitive process, but once you're in it guarantees a large readership count.
A production is currently in the works in which Azure Voice will be producing, recording, and streaming a collaborative playlist with songwriters Sheylex Marvin and Mokogun.
With these projects, Azure Voice aims to break into major music platforms editorial playlist such as Spotify, Apple Music, Boomplay, Audiomack and Pandora. This project will enable two of their artists to expand their reach globally.
The first EP titled 'Heroes' songs relating to African community struggles performers and the second EP titled Shadow Bridge.
Azure Voice Funding Status
Azure Voice has been bootstrapped since its founding in 2021 and are now looking to raise a pre-seed round. This money will go towards marketing their brand, onboarding more artists, and securing licensing deals with Performing Rights Organizations.
"God is the real plug."


-Roy Amoo, founder of Azure Voice
‍
Congratulations, Roy Amoo, Our Founder of the Day!
‍Follow Azure Voice on Social Media:
Azure Voice: Twitter | Instagram | Facebook | Linkedin | Website