MotivateU: Enabling Community-Based Fitness at Home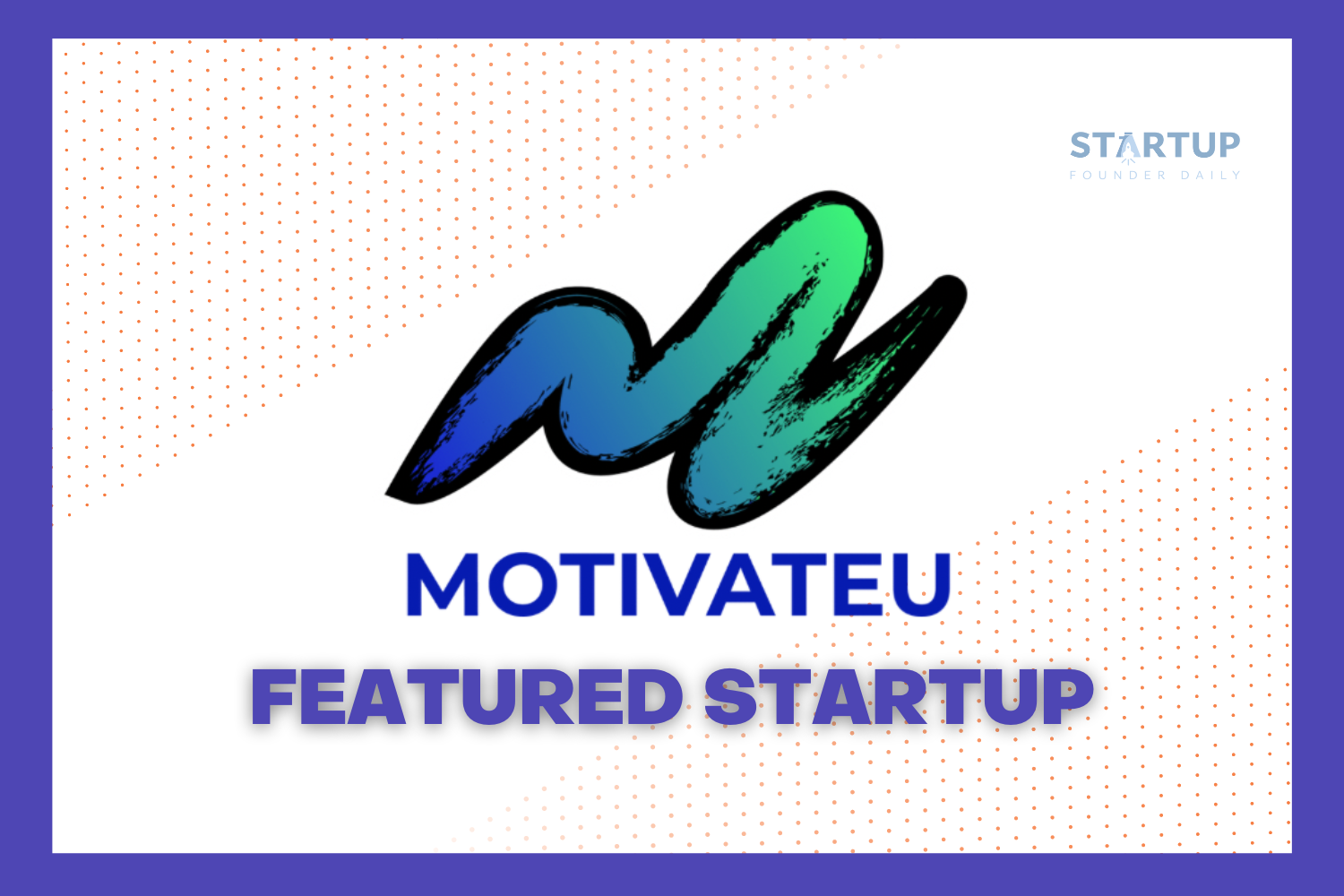 Meet Jenn Strout, Founder of MotivateU
At the age of 4, Jenn received her first computer from her grandfather. From there, she taught herself math at age 5, wrote her first screenplay at age 10, and developed her first webpage at age 12. She coded a novel program at age 20, and patented her first invention this past summer.
Jenn has over a decade of work experience as a counselor in the mental health field. Between that and gaining hands-on experience as a personal trainer, she understands the human condition. Specifically, how both mental health and physical health are inextricably intertwined.
After the birth of her second son, despite her best efforts, she was unable to find a local gym that suited the needs of her and her children. While she liked the convenience and flexibility of at-home solutions, they lacked either the human connection, data, or both. She wondered, "why should I have to choose between partial, inadequate solutions?"
Why should I have to choose between partial, inadequate solutions?
From the trainer's perspective, she felt that the industry lacked any competitive technology. How could one reasonably live-stream a class while still providing feedback to multiple users at once?
The current technology was cumbersome in that only one speaker could be focused on at a time. As a result, fitness instructors were unsure where to focus their attention.
Jenn stepped in with an answer, both as a consumer and end-user of MotivateU's solution.
About MotivateU
MotivateU is an all-in-one platform for community-based fitness for professionals, studios, and gyms that are looking to scale without giving up feedback and personalization. They accomplish this with patent-pending motion tracking software (no hardware required).
MotivateU is for individuals who are looking for all the benefits of in-person fitness without any of the inconvenience. The platform includes integrated two-way live streaming that contains patent-pending motion tracking software which was featured on CNBC this past winter.
Additionally, the platform integrates:
On-demand video library that automatically connects with their motion-tracking software
Detailed during and post-session feedback available for both clients and instructors
Integrated NLP-enabled messaging system
Ability to host virtual, hybrid, and live classes
Data-driven insights across clients, classes, workouts, instructors, and locations
Integrated calendar and scheduling (individual and team)
Integrated payments, subscriptions, & reports
Custom community (private, public, and combo options)
Branding (white label option available)
APIs
Personalized onboarding
Customer success management
And more!
New feature: You can now live stream with friends! Not only on live classes, but also with MotivateU's on-demand classes. You can also select to share your real-time performance scores. Whether you want to chat and support each other or compete, MotivateU makes it easy to get fit with friends and family!
Notable Milestones
October 2020: Jenn graduated from Pillar VC's Frequency accelerator program | MotivateU accepted into Troutman Pepper's SEED program
July 2021: Semi-finalist in Pepperdine's 2021 Most Fundable Companies (top 2.2%)
December 2021: Platform launch & featured on The Advancements Series hosted by Ted Danson on CNBC
April 2022: Successfully closed equity crowdfunding campaign
How You Can Help
Join MotivateU. Jenn is seeking out new business clients, fitness professionals, fitness studios, and gyms. To learn more, check out their website.
Take the July Fitness Challenge. The challenge is available on all MotivateU platform levels. Just login or register today to accept the challenge!
"I don't believe in one size fits all fitness and I don't believe in one size fits all advice. With that being said, I do think that founders can provide great supportive networks for each other, which is why I cohost a weekly Twitter space every Tuesday at 3pm ET with the founder of another tech startup. The space is open to founders, as well as those interested in the startup space. We hope that you will join us!"

-Jenn Strout
Congratulations to our Founder of the Day, Jenn Strout!
Give Jenn and MotivateU a follow on their socials: