Montagix: Video Editing with Seamless Integration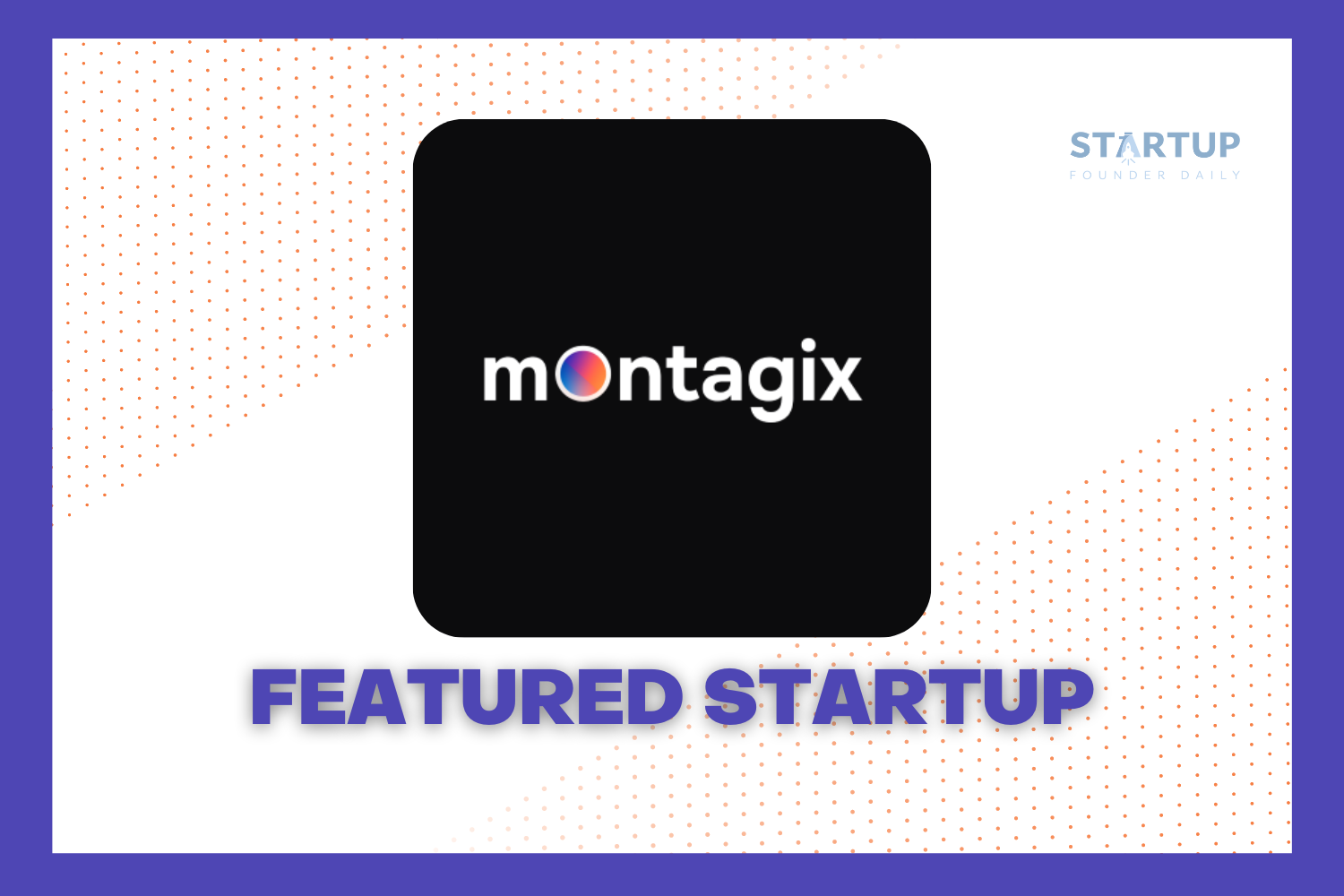 Montagix was born out of a noticeable gap in the video editing landscape. Grigore Budac, a seasoned frontend developer with a rich portfolio of complex projects, noticed that video editing on the web often required specialized applications, disrupting the user's flow. His interaction with potential clients further confirmed the need for a more integrated solution. This understanding led to the birth of Montagix, a fluid solution for video editing on web platforms.
The Dynamic Duo
At the helm of Montagix are Grigore and Veronica. Grigore, the founder and lead developer, brings six years of frontline experience as a frontend developer. His journey in the tech domain has seen him work on a variety of complex projects, each demanding high-performance outcomes. Grigore's experience extends beyond frontend development. He ventured into the world of video editing by developing plugins for Adobe Premiere Pro.
On the other side is Veronica, the voice and vision of Montagix's brand. Responsible for the company's communication, design, and operations, Veronica ensures that Montagix resonates with professionalism at every touchpoint. With a knack for fostering meaningful connections, she excels in communicating with customers, understanding their needs, and portraying the company's mission in the best light possible.
About Montagix: A Seamless Video Editing Solution
Montagix SDK is a groundbreaking web-based video editing Software Development Kit that provides an integrated solution for websites and platforms that require video editing capabilities. By integrating Montagix SDK into their platforms, users can edit their videos directly within the platform itself, eliminating the need to switch between different applications.
This seamless integration enhances user convenience, improves workflow efficiency, and increases user engagement. Whether it's a content creation platform, a social media platform, an e-commerce website, or a digital marketing agency, Montagix SDK caters to a diverse set of platforms that understand the value of video content and the convenience of in-site editing.
Key Features and Benefits
Customized User Experience: Montagix SDK allows developers to create a video editing experience that aligns with their platform's unique branding and aesthetic, offering a highly customizable interface.

Framework and Language Agnosticism: Montagix SDK can be smoothly integrated into platforms built on various web frameworks and languages, ensuring maximum flexibility and broad applicability.

Efficient Storage and Retrieval: Montagix SDK optimizes storage by transforming images into webp format and compressing videos to reduce file size, allowing for quick retrieval and loading of clips.

Powerful Editing Tools: Montagix SDK provides comprehensive editing tools, including multi-track and inline video editing, browser and server rendering, and a range of editing features such as trimming, resizing, rotating, applying effects, and more.
Traction: Revolutionizing Online Video Editing
Since its inception, Montagix has gained significant traction in the market. Numerous websites and platforms have embraced Montagix SDK to enhance their video editing capabilities and provide a seamless editing experience to their users. Content creation platforms, social media platforms, e-commerce websites, and digital marketing agencies have all recognized the value of Montagix SDK in streamlining their video editing processes.
Montagix continues to evolve and innovate, constantly improving its SDK to meet the ever-changing demands of the industry. With a dedicated team of developers and a growing network of partners and clients, Montagix is on a mission to revolutionize online video editing for startups and businesses.
Call to Action: Join the Montagix Community
Are you ready to elevate your platform's video editing experience? Join the Montagix community and gain early access to the latest updates and benefits. By subscribing to their waitlist, you will be at the forefront of video editing innovation, ensuring that your platform stays ahead of the competition.
Visit Montagix to learn more about their revolutionary video editing SDK and take the first step towards transforming your platform's video editing capabilities.