Mimicry Solutions: Transforming Drug Development and Ending Animal Testing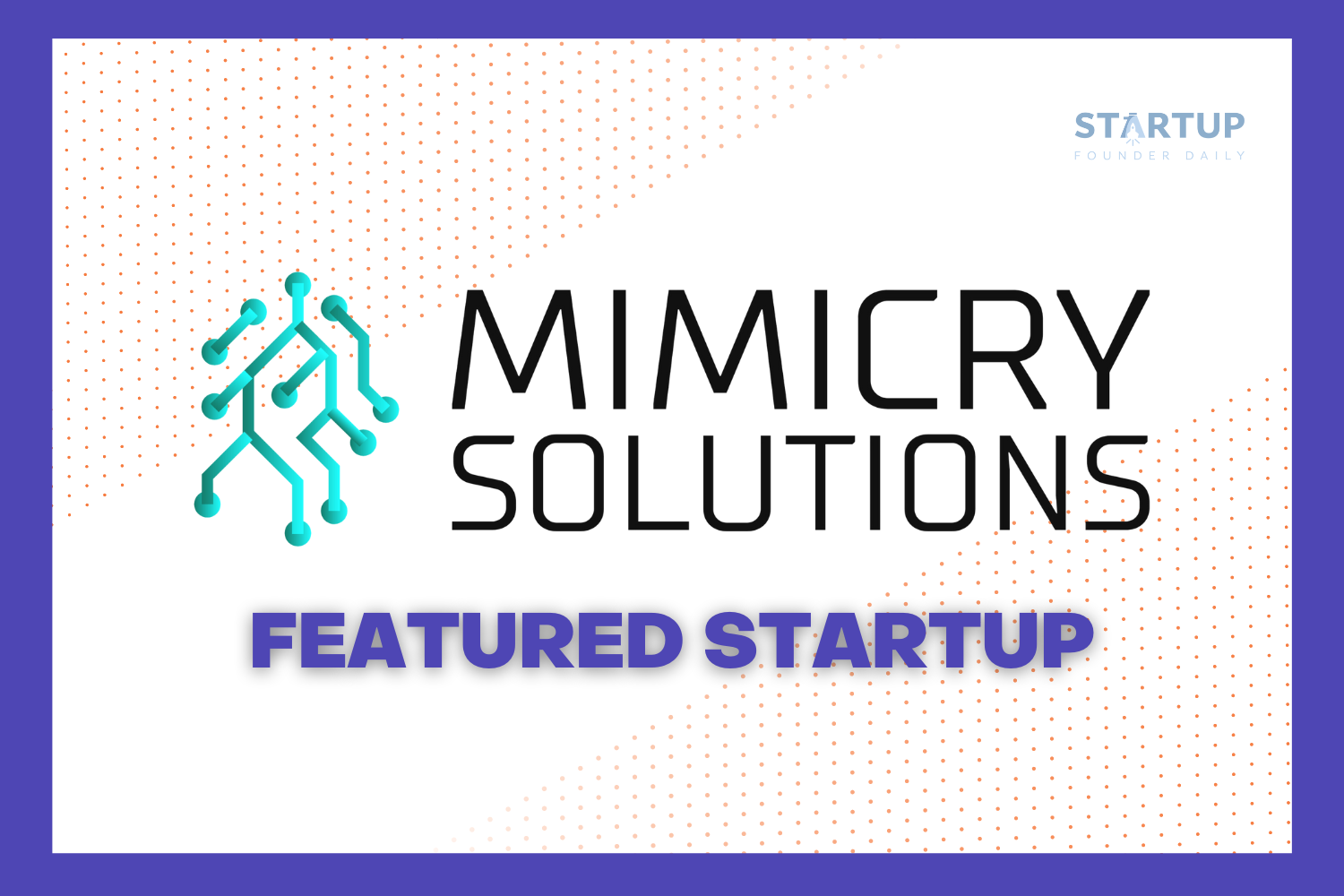 Learn more about Mimicry Solutions, a groundbreaking startup that is changing the landscape of drug development and animal testing. Founded by the visionary Dessi McEntee, Mimicry Solutions is on a mission to replace traditional animal testing methods with more advanced and clinically translatable alternatives.
Background: A Passionate Founder with a Vision
Behind the success of Mimicry Solutions is Dessi McEntee, a seasoned professional with a deep-rooted passion for animal welfare and drug development. Dessi's journey began with her love for animals, which led her to pursue an animal science degree in college. After graduation, she joined Pfizer, where she worked as a study scientist responsible for executing studies involving animal testing. It was during this time that Dessi witnessed the sacrifices animals made for drug development, which weighed heavily on her conscience.
Driven by a desire to make a difference, Dessi embarked on a path of continuous learning and professional growth. She obtained a master's degree in pharmacology and toxicology from Pfizer and went on to work for various companies in the pharmaceutical industry, specializing in non-clinical toxicology strategies. Throughout her career, Dessi honed her expertise in the field, becoming a board-certified toxicologist.
About Mimicry Solutions: A Revolutionary Approach to Drug Development
Mimicry Solutions is revolutionizing drug development through its innovative platform called ARTEMIS™ (Advanced Readouts of Toxicological Endpoints by Model Informed Solutions). ARTEMIS™ is the first alternative to animal testing, utilizing a cutting-edge AI/ML approach to generate toxicological readouts that outperform traditional animal models.
This groundbreaking platform comprises seven distinct solutions, each tailored to address specific aspects of non-clinical safety and development. These solutions include General Toxicology for Small Molecule and Large Molecule therapeutics, Safety Pharmacology, Chronic Toxicology, Carcinogenic Toxicology, Reproductive Toxicology, and Genotoxicity assessments.
By leveraging advanced AI and machine learning technologies, Mimicry Solutions provides more accurate and clinically relevant toxicological readouts, enabling pharmaceutical and biotech companies to assess the safety of new drugs more effectively. This breakthrough will not only eliminate the need for animal testing but also significantly reduce the time and resources required for drug development.
Mimicry Solutions primarily caters to pharmaceutical and biotech companies striving to bring new drugs to market. By providing a reliable and efficient alternative to animal testing, the company aims to expedite the drug development process, ultimately benefiting patients worldwide.
Traction: Achievements and Future Goals
Since its inception, Mimicry Solutions has made significant strides in the field of drug development. Under the visionary leadership of Dessi McEntee, the company has garnered recognition for its groundbreaking work and has earned a reputation as an industry leader in non-clinical safety.
While Mimicry Solutions continues to innovate and refine its platform, it has already achieved several milestones. The company's technology is currently patent pending, an achievement that will pave the way for a more ethical and efficient approach to drug development. Mimicry is also kicking off a Pre-Seed fundraising round this month to support the build as well several additional milestones over the next 24 months.
Looking ahead, Mimicry Solutions aims to expand its reach and establish strategic partnerships with pharmaceutical and biotech companies worldwide. By collaborating with industry leaders, the company seeks to accelerate the adoption of its innovative platform, revolutionizing drug development on a global scale.
Join the Movement: How You Can Contribute
Mimicry Solutions invites you to join its mission to transform the future of drug development and animal testing. There are several ways you can contribute to this groundbreaking initiative:
Spread the Word: Share this article and raise awareness about the importance of adopting alternative methods to animal testing in drug development.

Connect with Mimicry Solutions: Follow Mimicry Solutions on X to stay updated with the latest developments and engage with the company's community.

Support Ethical Drug Development: Encourage pharmaceutical and biotech companies to explore alternative testing methods, such as ARTEMIS™, to prioritize patient safety while minimizing harm to animals.

Collaborate and Innovate: If you are a researcher, scientist, or industry professional, consider collaborating with Mimicry Solutions to further advance the field of non-clinical safety and development.
Together, we can create a future where drug development is ethical, efficient, and humane.