Kumo Study: Your Ultimate Research Companion for Students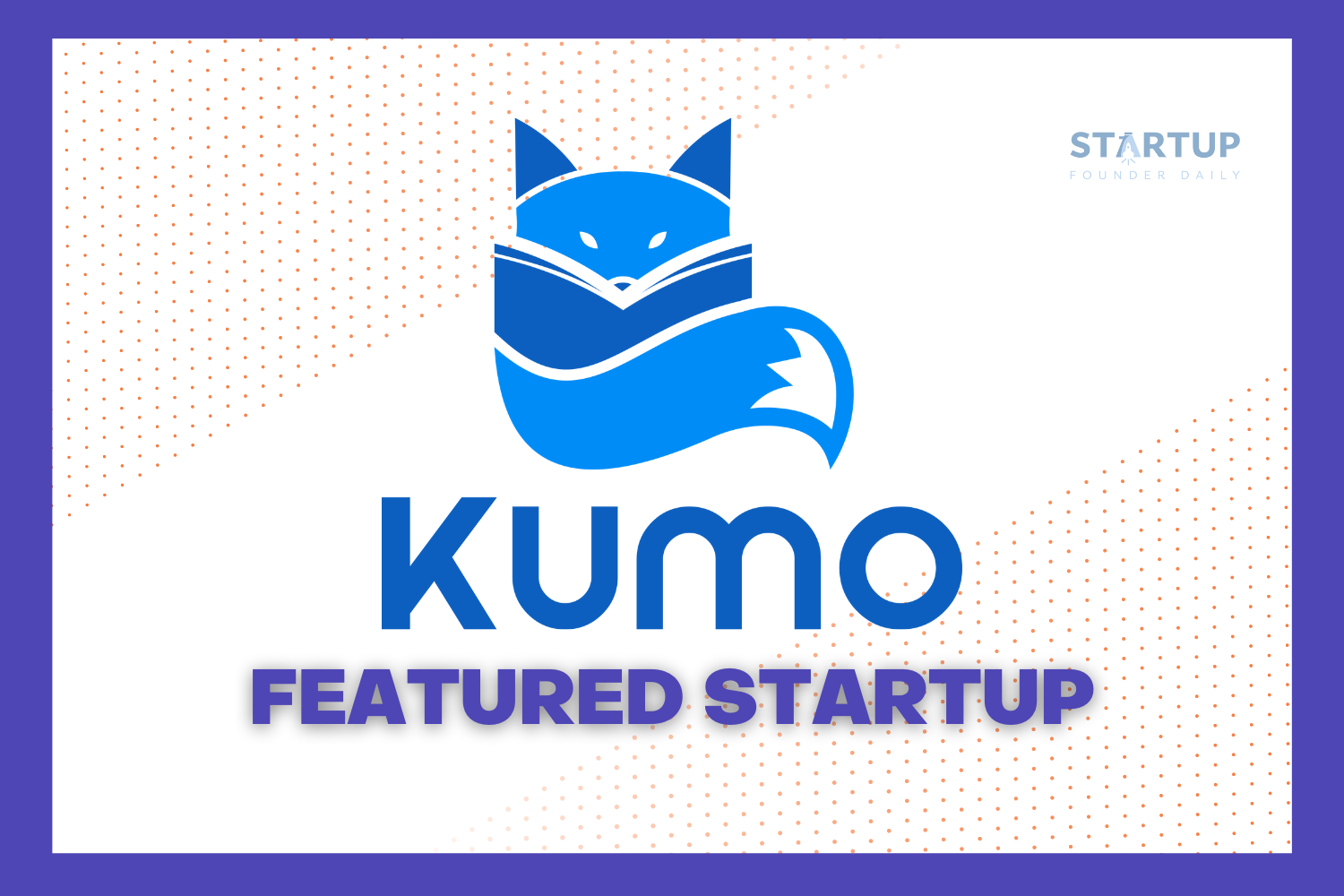 Today's featured founder is Alex Kerr of Kumo Study
Founder, Alex Kerr, was working toward her degree at university when COVID hit. "Everything went online and I found that there weren't any resources out there to help students with ADHD stay focused on tasks while working autonomously" stated Alex.
Like many other students during this time, taking courses online was distracting and loss of focus became a problem.
"That's when I really looked around to see if there were any technologies that could help me to stay focused and organized while I studied. An idea had been in my mind for a while, and then came to life because I found out that others had this same problem: a need for a tool that streamlines the whole research and study process. That's when the first stage of ideation and customer interviews gave life to Kumo Study."

-Alex Kerr, Founder of Kumo Study
What is Kumo Study?
Kumo Study is a student-centric platform that harnesses the power of technology to streamline all processes associated with studying, researching and writing.
The education product is in the form of a chrome plug-in, through which users can easily create folders to save notes, citations, and bookmarking relevant websites. Students can manage citations, easily identify where citations go within the body of a paper, and notate within relevant articles quickly and easily.
The chrome plug-in is free for students to use - just sign up, download the plug-in and you're good to go.
The current MVP is simple, but as more users provide feedback on what works, what doesn't, and what they want, Alex plans to build out features to fit her market. Soon, users will be able to cite and annotate within PDF files, ZOOM meetings, and much more.
"We want to build a completely remote set of tools for students to use at their disposal when studying. We may incorporate features such as website blockers to limit distractions. We also plan to gamify things to stimulate students utilizing AI prompts and pop-ups. We aim to build out the functionality to make studying easier, cleaner, and effective."

-Alex Kerr, Kumo Study Founder
Kumo Study's Strategy
Alex went through the Founder Institute, a pre-seed accelerator run out of Silicon Valley. This pre-seed accelerator enabled Alex to begin the first stage of building her startup. Focusing on research, customer validation, and constructing a business model were key elements to her recent success.
Now, Alex has integrated her concept into a local high school, Presbyterian Ladies' College in Sydney, utilizing Kumo Study to help 200 girls in ninth through twelfth grade. She has partnered with a private school in Sydney, and visits campus regularly to meet with students and teachers to tailor her product to end users. "It's been a really interesting process so far. We've been partnering with this high school for a couple weeks, so it's still early days, but it's great to hear feedback straight away. Being a founder, you're always by yourself behind your computer waiting for people to get back to you, so being boots on the ground has sped up the process and validated the problem" stated Alex in an interview with Startup Founder Daily.
A defining factor to this business model is how deep the pain is within the ADHD community. This is not just another study tool. It is essential to their ability to learn. When Alex was first ideating her target market, she wasn't specifically thinking about how this could help others with ADHD. As she began to conduct interviews with students, though, she found that many who struggled with focusing and keeping their research organized also have ADHD.
As a response to this Alex said "I am going to hire a psychologist to check off the platform because it's important that Kumo Study is accessible to all students. I also have a Slack community that I'm building along with testing out the platform and reaching out directly to ADHD groups online to build a community. Students tell me how much they are struggling; the pain is deep and felt by many people.".
Kumo Study's Funding Status
Alex Kerr has been bootstrapping Kumo Study, and has now initiated the fundraising process. Funds raised in this pre-seed round will go towards the next phase of building the Kumo platform, initial hires, and marketing initiatives.
"There are two words I live by that siren in my head constantly… "patience and toughness." Living by those two words keeps me moving forward, going outside my comfort zone and appreciating the journey along the way. "

-Alex Kerr, founder of Kumo Study
Congratulations, Alex Kerr, Our Founder of the Day!
‍Follow Kumo Study r on Social Media: