Bringing Simplicity of Google Search to Your Personal Files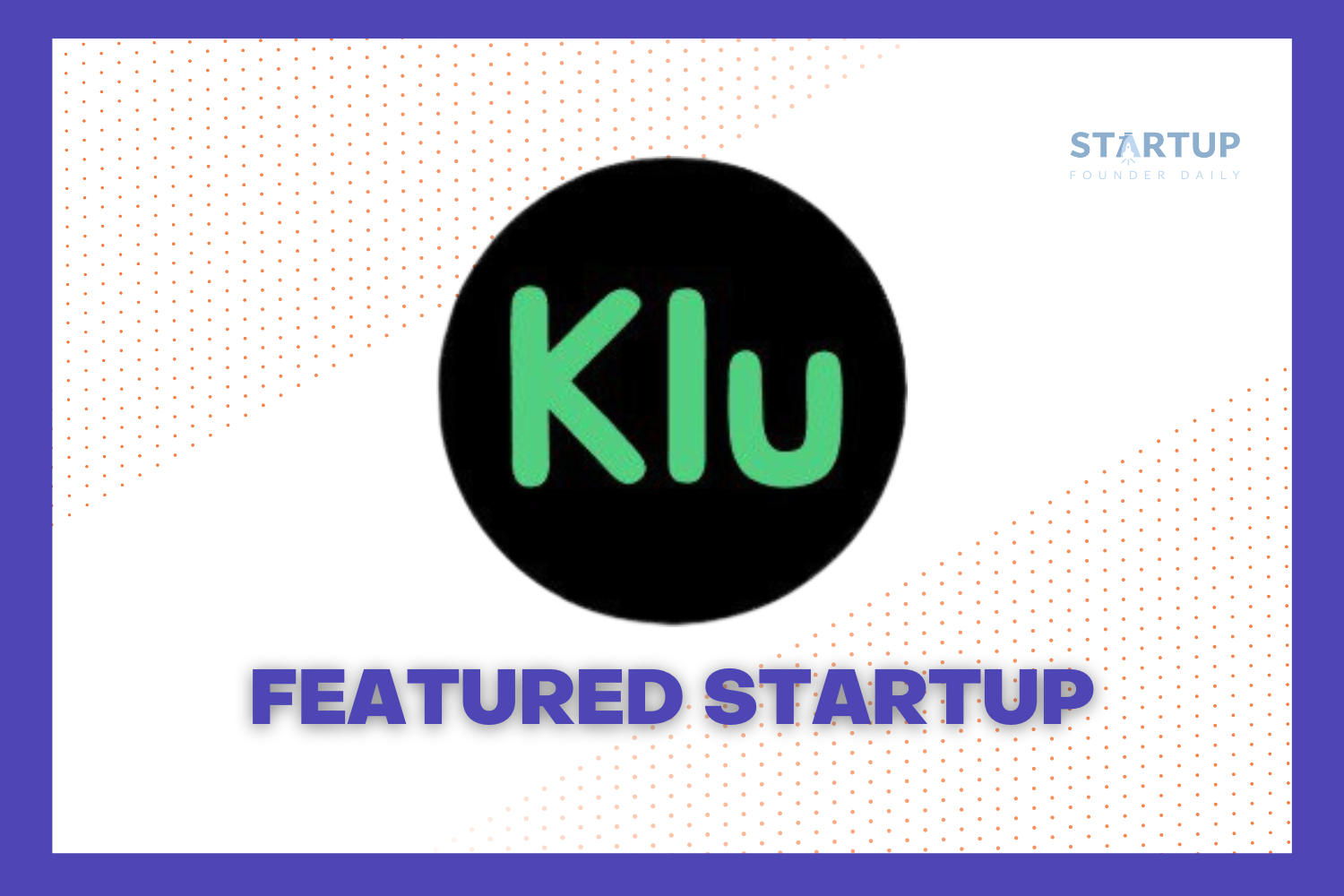 Today's featured founder is Sami Abuzarifa of Klu
Imagine one platform that integrates your documents, images, and emails into an easy to use tool. Within this platform, you can query terms and related files from all your tools and they'll appear instantly. Sounds like magic? Nope. It's just Klu.
‍Klu was founded in December of 2022 when its founding team, consisting of Sami Abuzarifa, Faiz Faidurrahman and Wildan Zulfikar, built this MVP in two weeks in order to impress an investor. The co-founders were working day and night to pump out the MVP, and were rewarded with an initial investment of $130,000.
Klu has just launched their Beta (earlier this week, to be exact) and already has 180 users in addition to those who were waitlisted. Their goal is to continue this trajectory and claim over 1,000 users by the end of next month.
What is Klu?
Klu is a platform that allows users to integrate commonly used applications such as Gmail, Google Drive, Slack, Notion, Trello, Figma, Github, Dropbox and many others. Once integrated, users simply search any title and related documents from every integrated app will appear.
"Klu's vision is to revolutionize the way teams work and collaborate by providing a seamless and efficient way to access and share digital information. By integrating with the most popular cloud-based apps and utilizing a powerful search algorithm, Klu aims to make it easy for teams to find the information they need in seconds, increasing productivity and reducing the time and effort spent searching for lost knowledge."

-Sami Abuzarifa, Co-Founder of Klu
The magic of Klu comes from the ability to integrate files across different tools. Klu doesn't move any files from your applications. It simply creates references to those files so you can search them instantly, from one place.
With Klu, you are able to search anything, pin documents, create folders, comment on files, and collaborate with your team. Check out this step by step guide on how to utilize these features with your team.
"There have been so many different use cases for Klu that we are learning about from our users. For example, one user had the problem of having to find files for their accountants and employees. The process was an annoying problem for the user. Once the user provided their staff with Klu, they didn't have to give specific access to their emails and private applications in order to complete work. With Klu, employees are able to search and find the invoices and documents without upper level support or direction."

-Sami Abuzarifa, Klu Co-Founder
Klu, a Brief History
Klu's origin story comes from the pain point Sami and his team discovered as they were building a different startup entirely.
"It was such a mess. When we were building this other idea, we were constantly looking for our related files in Slack or Google Drive, and the process was overwhelming. We knew there had to be a better way to access files. Imagine companies that have thousands of people who store important documents in their own applications and how many files of lost knowledge are sitting in these apps."

-Sami Abuzarifa, Klu Co-Founder
The team decided to pivot, abandoning the previous idea to start right away on Klu. Faiz Faidurrahman is the team's Front End Developer and Cofounder, Wildan Zulfikar is the Full stack Developer and Cofounder, and Sandra Dajic is the Marketing and Growth guru. The teamwork and synergy of this team has enabled Klu to overcome obstacles (such as building an MVP in two weeks and living to tell the tale) and going viral on Twitter which has been attributed to their customer acquisition.
Call to Action
Klu has built their current version through stakeholder interviews and feedback from users. They ask that you try their service and provide feedback through the 'Help' tool within the platform.
"We don't think of Klu as a final product right now. We want user feedback on the tools we provide. We want to engage users and get responses to questions such as 'How much would you pay for this? What is your favorite feature? What do you really need in a tool like this?"

-Sami Abuzarifa, Co-Founder of Klu
Klu is raising a Seed round and are looking for follow on investors. They aim to close this round in June of 2023. The funds will be used for marketing and further development of the platform.
"Don't wait for perfection to launch your product."

-Sami Abuzarifa, Co-Founder of Klu
Congratulations, Sami Abuzarifa, Our Founder of the Day!
‍Follow Klu on Social Media: