Increase Overall Wellness With Spark This Day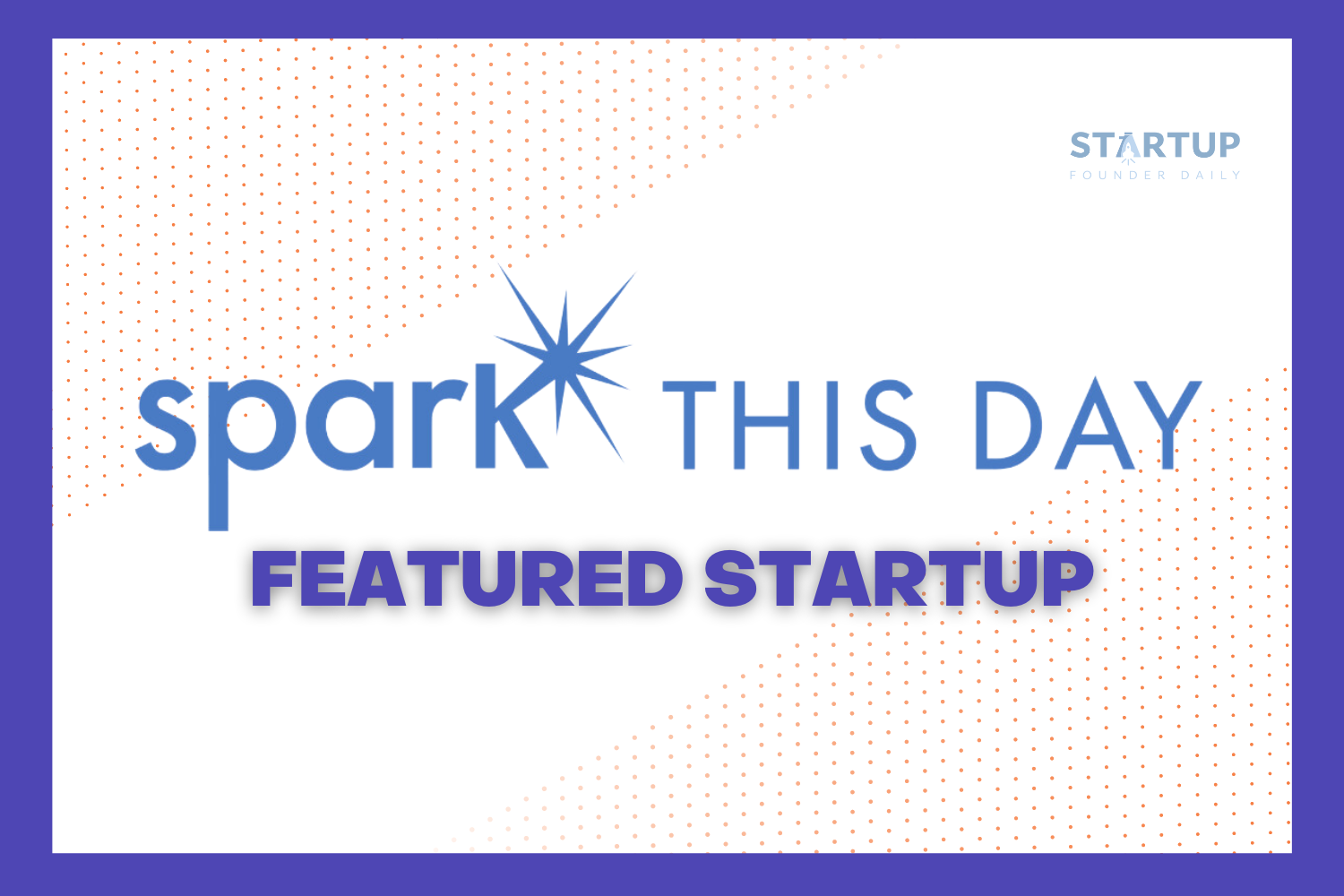 Today's featured founder is Gabby Lubin, Founder of Spark This Day
Spark This Day was founded on the first day of the pandemic as founder Gabby Lubin was exploring for herself what true wellness was through instructing fitness classes. The very first session of Spark This Day was a mindful HIIT class through which a spark was ignited.
"Founding Spark This Day during the pandemic allowed me to experiment with the thrills of an evolving market. Everyone all of a sudden was thinking about their well-being."

-Gabby Lubin, Spark This Day, CEO & Founder
Gabby identified a common need in the market that paired well with what she could provide and was validated by community members attending her classes. The problem Gabby wanted to solve was bigger than the online fitness classes she currently taught, so the perfect storm of opportunity gave rise to Spark This Day.
Since then, Spark This Day has developed into a well rounded platform that delivers wellness focused activities to over 700 employees today.
What is Spark This Day?
Spark This Day co-creates a shared wellness reality. On one side, it provides employees with customized wellness resources and on the other, it provides HR professionals with anonymous employee data to increase staff well-being. Their mission statement is "to co-create a world where burnout is the exception, not the norm."
Based on quizzes and various activities within the app, wellness pathways are determined that include fitness classes, mindfulness practices, nourishing recipes, journal prompts, and others. The platform offers a fresh perspective each month, as a new quiz sheds light on the employees current state of wellness and adjusts activities according to where the employee is on their journey.
How Spark This Day Works
Employees will get a ping to their phone or email with a Buzzfeed type quiz which asks them to reflect on what their expectations and tasks are for the next month. This quiz is fun and relatable--often asking you to identify your wellness avatar of the month. Are you a Tigger, Eeyore, or Pooh Bear?
The questions dive deeper and assist the platform in assigning a pathway for the employee to follow throughout the next month. There are currently three pathways an employee can take based on their quiz responses that range from severely burnt out to actionably energized. The types of activities in each pathway are specifically designed to reduce feelings of burnout by increasing attention on outlets that promote relaxation and self care.
"If you're on the Energize pathway where you're less burnt-out, we're giving you more content. We're asking you to try more things. A fast paced fitness class; more energy. If you are assigned the Nourish pathway, you may feel overwhelmed. So, we help you check back in with yourself, reflect and take time to be with your body. We won't ask for you to complete as many tasks."
Spark This Day is currently addressing B2B markets, but anyone is able to try the platform individually for $34.99 a month.
HR Professionals, Bring Spark This Day to Your Company
"I think [in the future] people-first companies are going to be highlighted, and those are the ones that are going to succeed. When you invest in your people, you're actually investing in the bottom line because your people are your products."

-Gabby Lubin, Founder of Spark This Day
Spark This Day aims to combat negative systemic impacts of workplace burnout. No matter how strong an individual employee is, if they work at a company that doesn't value well-being they aren't going to be happy in their role and will eventually burn out and leave.
Contact Gabby to learn how Spark This Day prevents burnout and enhances employee well-being which in effect has a positive impact on your bottom line.
Goals for FY23
Spark This Day is currently fundraising which will enable the incorporation of AI onto the platform. AI components will allow employees to hyper-personalize their pathways and wellness activities.
"Entrepreneurship isn't just about running quickly. It's about knowing where your next step could take you and being open to the possibility but not attached to the outcome."

-Gabby Lubin, Spark This Day Founder
Follow Gabby and Spark This Day on Social Media:
Spark This Day : Twitter | LinkedIn | Website | Instagram | Facebook