Quantibly: Helping the Impact Sector Deliver on its Promises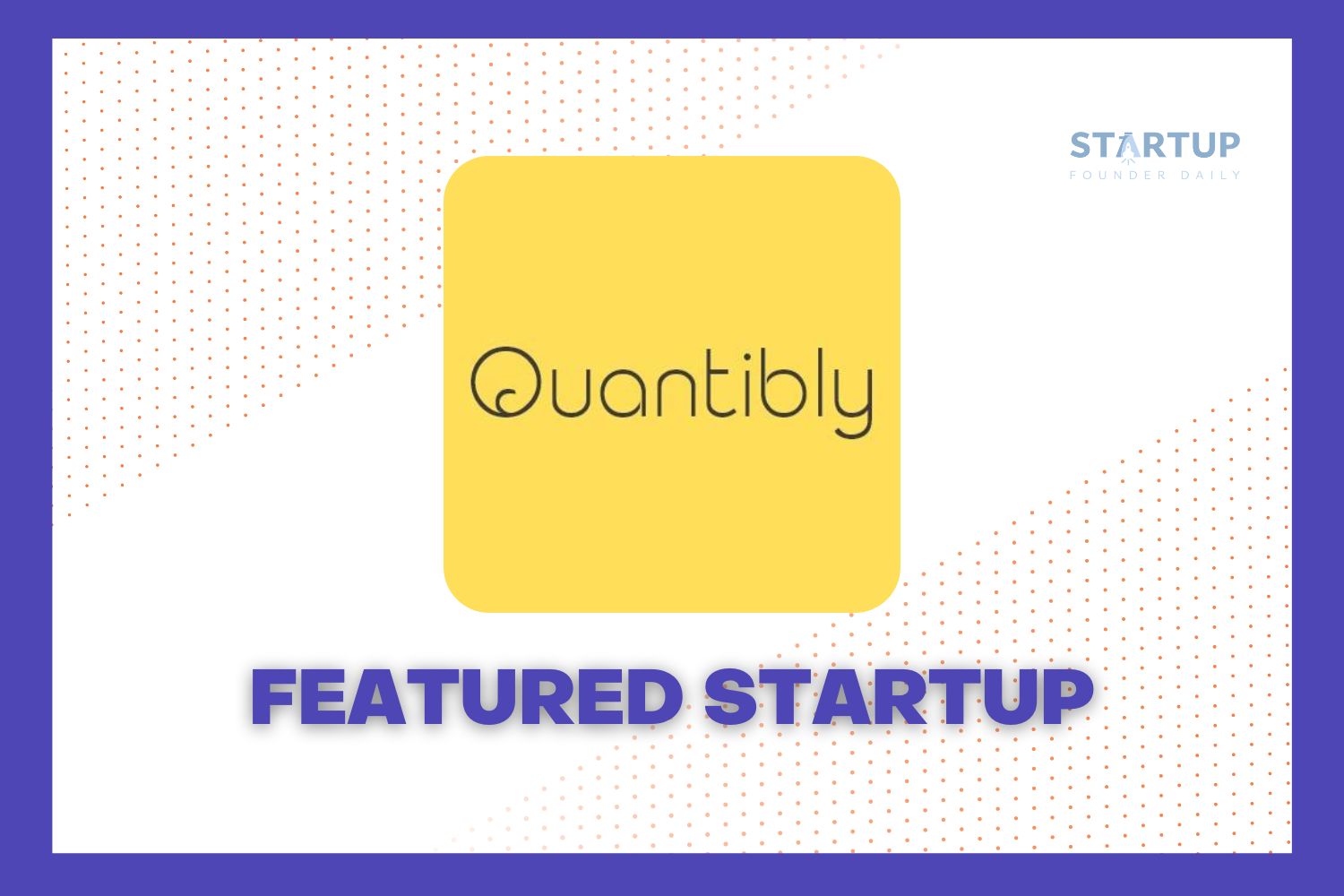 Today's Startup Founder of the Day is Cyrus Kazi, Co-Founder and CEO of Quantibly
In 2021, the UN requested $6B from Elon Musk to help reduce world hunger. When he asked to prove how the money would be spent to generate impact, there was no answer.
The impact sector, consisting mostly of nonprofits and NGOs, is the largest ecosystem for service delivery around the world. These organizations are purpose-driven rather than profit-driven, with the main revenue driver being fundraising.
In order to raise sufficient funds, they need to prove that they are fulfilling their public-facing impact goals. Typically, this requires thousands of administrative hours and crunching numbers on excel sheets. With disparate systems at play, the results are often a guessing game. Even then, assumptions and guesses are common, and the impact goals themselves are high-level and lack transparency.
assumptions and guesses are common, and the impact goals themselves are high-level and lack transparency
Quantibly is here to make sure these organizations are prepared. The mission is to ensure that organizations create the results they are envisioning. This mission reflects the team's passion and experience in this sector.
Quantibly is a diverse team from three different continents, bound by their commitment to making lives better for billions of people. They want to make sure that the impact sector can deliver essential services to people. Quantibly is committed to maximizing Social Return on Investment (SROI).
The team brings unique perspectives and expertise. CEO and Co-Founder Cyrus Kazi has been working at the intersection of data and impact for over twenty years. He is joined in this venture by Benjamin Hoefs as COO and Asad Zaman as CTO.
Other team members include Deborah Tamburri, Chief Strategy Officer, and Rebeca Oliva, Co-Founder & Chief Business Officer. The team has experience across Govtech, Edtech, and Healthtech, and has been involved in the impact sector throughout their careers. They've all worked together in previous ventures and are fully aligned in their goals.
The Quantibly team's superpower is that by solving a single operational issue, they are certain they can cause a ripple effect which will positively impact billions of people around the world.
Quantibly is a business intelligence (BI) solution that helps the impact sector organize around their social impact goals. Quantibly injects itself into the core business operations of these organizations to make sure every outreach that occurs, every meal that is delivered, every book and education that impoverished children receive is tracked and ready for reporting.
All this is accomplished in an easy to use platform. Thousands of hours of work are reduced, and the social impact can be seen and shared in real-time. Quantibly is setting a data collection standard for the entire sector.
Over 5 billion people rely on nonprofits/NGOs and social enterprises for food, medicine, shelter, clothing, and other services. Capturing these operational details are the issue. As a result, the impact data gap leads to $40B of lost donations and investment funding annually.
Globally, 88% of the organizations cannot measure and showcase their impact. Not only do they often lack data collection tools, but they also lack the know-how. This is another reason why organizations are failing to meet their UN Sustainable Development Goals.
Over 5 billion people rely on nonprofits/NGOs and social enterprises for food, medicine, shelter, clothing, and other services
Quantibly launched their beta in March of 2022 and went live in September. Now, they are already being used by 347 organizations in 23 countries. They are the only solution that combines the "Theory of Change" (a methodology to promote social change) with data operations. This sets them apart from the competition. In 2023, their goal is to work with nonprofits that are directly serving at least one million people.
How You Can Help
Power your promises. Quantibly is a fully-developed B2B SaaS solution founded by a group of underrepresented entrepreneurs. Throughout the pandemic, the team bootstrapped development and worked with hundreds of nonprofits and NGOs who helped build the solution.
Now, they are raising a Seed Round of financing to scale. Quantibly is looking to connect with investors (both angels and VCs) who will mentor them, connect them with target clients, and be a Quantibly ambassador. The team is looking for investors with a true commitment to becoming agents of change. If that sounds like you, contact the Quantibly team.
Quantibly is always looking for nonprofits and NGOs to join their growing community. Sign up here.
"Founders must have conviction. If you know that what you are doing is going to make an impact, keep at it. Your job is to prove it."

-Cyrus Kazi, CEO of Quantibly
Please support our Founder by sharing his story.