Focus on Words is the Spotify of Personal Development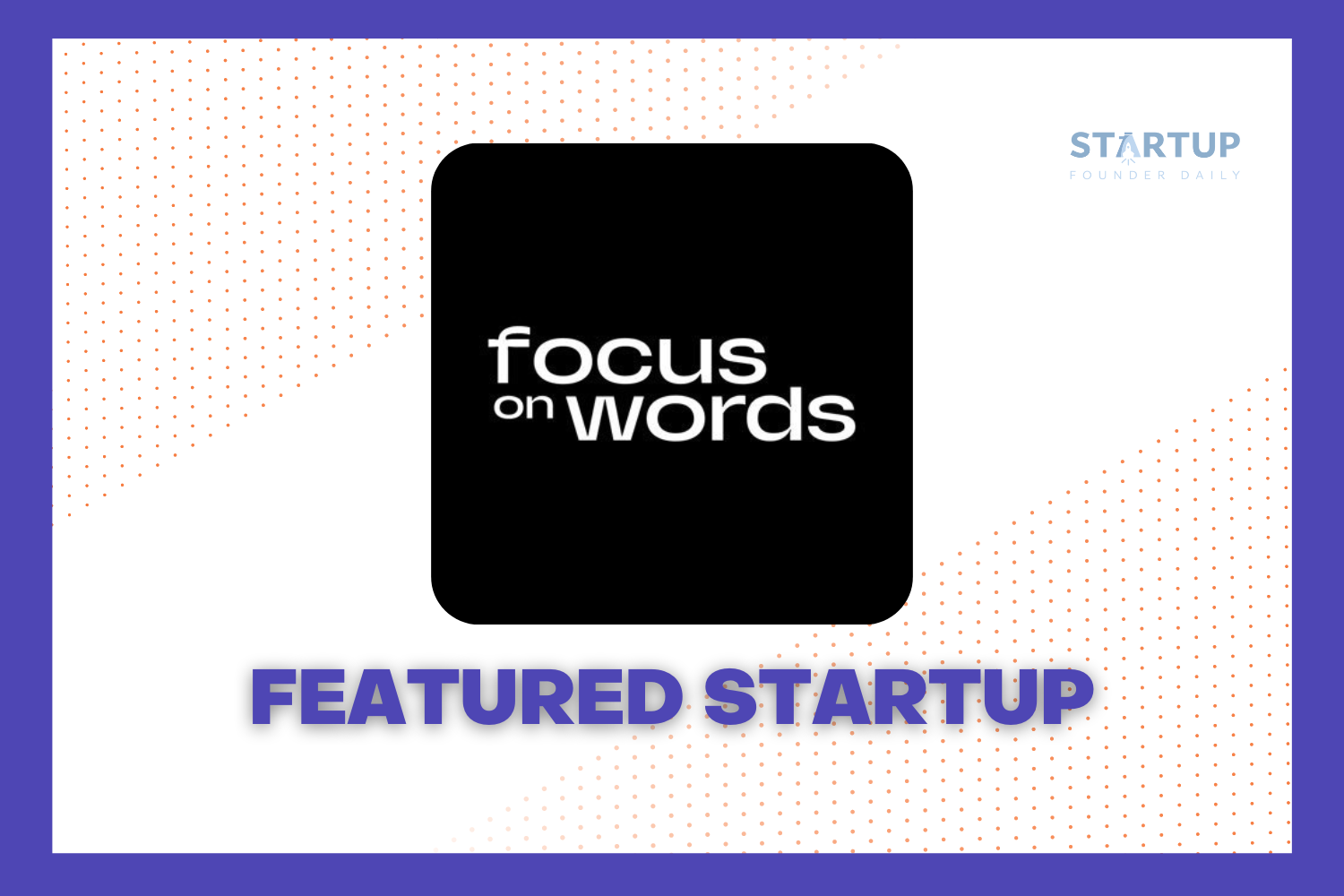 Today's featured founder is Django Degree of Focus on Words
Focus on Words had a serendipitous and seemingly predetermined beginning.
Django and Dom, his co-founder, met over Man's Search for Meaning by Victor Frankel.
"I kept saying that I was going to meet someone at wework. Everyday I sat out in the open waiting to meet that one person, and sure enough he sat down next to me with his pup reading this book…I had only seen one other person reading that book in my life. We talked for hours. That's when I told him about this idea I had - a space for people who love personal development books - and he agreed."

-Django Degree, Founder of Focus on Words
The origin story encompasses the deeper mission of Focus on Words, to create a unified, effective space to keep notes and ideas and to foster connections through personal development content.
What is Focus on Words?
"We're building a platform that connects personal development readers to content that they love, in the way that they think" stated Django in an interview.
Users will be able to leverage tools such as note taking capabilities, daily motivational quotes sent directly to their inbox, and much more coming soon.
Focus on words is currently in the MVP stage, and has been bootstrapped until this point. The current website allows users to start adding content and making connections before the full launch of the app.
Since December of 2022, Focus on Words has acquired 70 users. This has come from hosting stakeholder interviews to determine who the ideal customer is and what pain points they experience. An important validation arose from these interviews - that people are more than happy to talk about the books they love and share lessons gleaned from the pages.
"Personal Development Together" with Focus on Words
The first items on the landing page are inspirational quotes from a myriad of the best personal development books on the market.
These quotes are from books that users add - any book and quote they desire so long as it is motivational, inspirational, or thought provoking.
"The way the notes will work is that it's open ended to where everyone can consolidate their ideas together. It's not like other social platforms, but more of a mind map that can span to not only yourself but to people you know or who are reading the same books."

-Django, Founder of Focus on Words
A vision for the future consists of live events with authors of books that are popular on the site. "...in general there isn't a space that exists…that focuses on curating a space where authors are able to reconnect with the people who love their books and to connect with new ones" stated Django.
"I want to empower people who are also passionate about personal development, want to write books, and want to connect with readers in the best possible way."

-Django, Focus on Words Founder
Join Focus on Words Today
‍Sign up for free! Provide feedback on what you will want to see within the platform.
A new app will be launching next month - along with a host of new features. Users will be able to track all of the books they have read and want to read, and receive quotes of the day to discover new books. Current subscribers will receive a notification once the app is live.
Since this will be version 1.0 of the app, stay tuned for updates that include new ways to connect, share, and grow.
Too often we try to reverse engineer the perfect product for a potential customer. Instead of trying to immediately find a solution, take time to ensure you are asking the right questions to uncover how to add the maximum amount of value for your customer.
Congratulations, Django Degree, Our Founder of the Day!
‍Follow Django and Focus on Words on Social Media:
Focus on Words : Website