Finish Your Work with BeforeSunset, Catch Beautiful Sights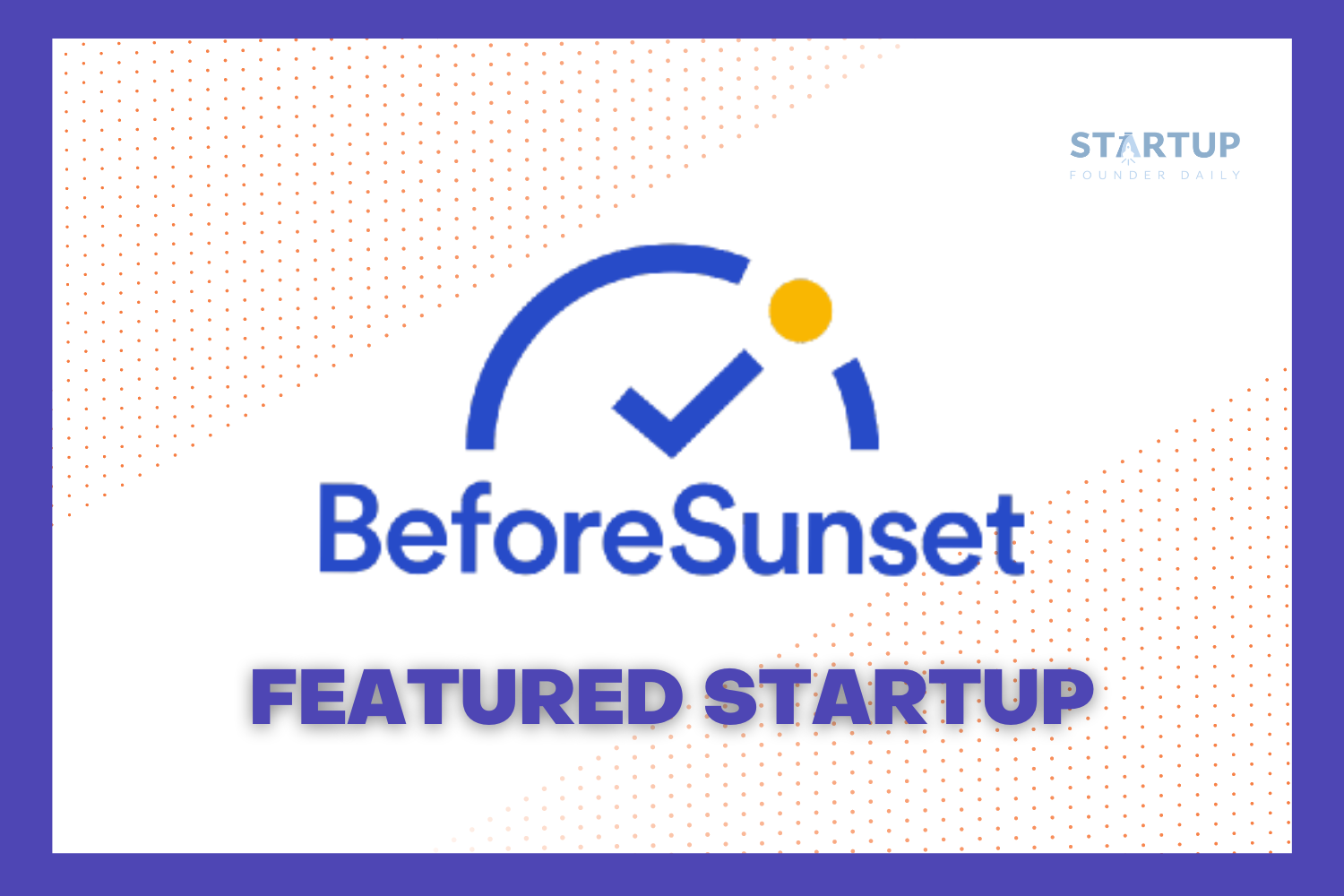 Today's Startup Founder of the Day is Elif Duran, Co-Founder of BeforeSunset
Elif began studying computer engineering and worked as a cashier at KFC during her prep class. Being a student and an employee at the same time made her realize the importance of time. She didn't know how to manage her time back then.
In her second year of university, after her experience studying abroad, she worked in a startup as a test specialist without having much prior knowledge or experience in the role. Elif learned many things and had to wear many hats, from working as a software developer to customer support. This was her first encounter with the spirit of entrepreneurship.
In her fourth year of university, she was hired as a quality assurance engineer at Brew, a software agency. At Brew, the team had to track the time worked, not for attendance, but to understand how much time was allocated to which projects and tasks.
When tracking her time at work, Elif couldn't find a suitable tool that prioritized the employee instead of the manager. She would track her time and input her data, but get nothing back in return. The team she was also a part of was composed of seasoned software developers who wished for a product that enabled efficiency, productivity, and the opportunity to clock out at a decent hour. They were shocked by the market's lack of effective products. So, they decided to take matters into their own hands and create BeforeSunset.
Despite her being a quality assurance engineer at Brew, she encompassed everything for this specific project. She was working from the backend in the databases to the frontend of business analytics. Her enthusiasm for wanting to know everything led her to found BeforeSunset. Her superpower, being a full-time learner, led her to this point.
BeforeSunset's story is a little different from other startups, with the product coming first before the team. Elif searched for her teammates after the product and is now happily working alongside amazing people.
"I always believed that people come before the product, and everything just follows after. Our vision and teamwork always follow this. Working hard does not mean not having a life, we believe everybody deserves to live a full life and watch more sunsets."

-Elif Duran, Co-Founder of BeforeSunset
BeforeSunset: Helping Finish Your Work Before Sunset
BeforeSunset started as a time-tracking application but evolved into a work management tool. The aim of BeforeSunset is to create a healthy work environment for all. It is a platform for people to keep track of their time, projects, budgets, and take control of their workday. In addition, BeforeSunset allows project managers to manage their team like a superhero with actionable insights and informative personal dashboards.
BeforeSunset is suitable for companies with hourly employees, product-focused companies, and freelancers. That being said, the team at BeforeSunset are developing their platform for anyone who wants to track their time and manage their work.
BeforeSunset recently launched on Product Hunt and won the #3 product of the day. Their next step will be to improve BeforeSunset with the help of user feedback.
Not just for project managers
BeforeSunset welcomes investors and users to continue developing the platform to improve the user experience. BeforeSunset can grow into a product to fit everyone's needs.
Click here to check out BeforeSunset's website!
"Let's meet about BeforeSunset and build it together! At the end of the day, we are here to improve the product for you, with you!"

-Elif Duran
"The people come first, then the product. It is applicable to both the team and the users. Being able to listen and empathize with people builds strong relationships. When you achieve this, success will always follow.

Be a solution finder for your team, a bridge, not the solution itself.

Anyone can learn anything if they have enough enthusiasm. Build an enthusiastic team.

Don't focus on what could have been, focus on what might become. Be present with your energy.

The journey can be scary, you can feel drowned but be open, honest, and aware of the people who support you whatever happens, stick with them.

Relax and enjoy the journey, time is all we have, catch a sunset."

-Elif Duran, Co-Founder of BeforeSunset
Please support our Founder by sharing their story.