Eqvista is a Breath of Fresh Air for CAP Table Management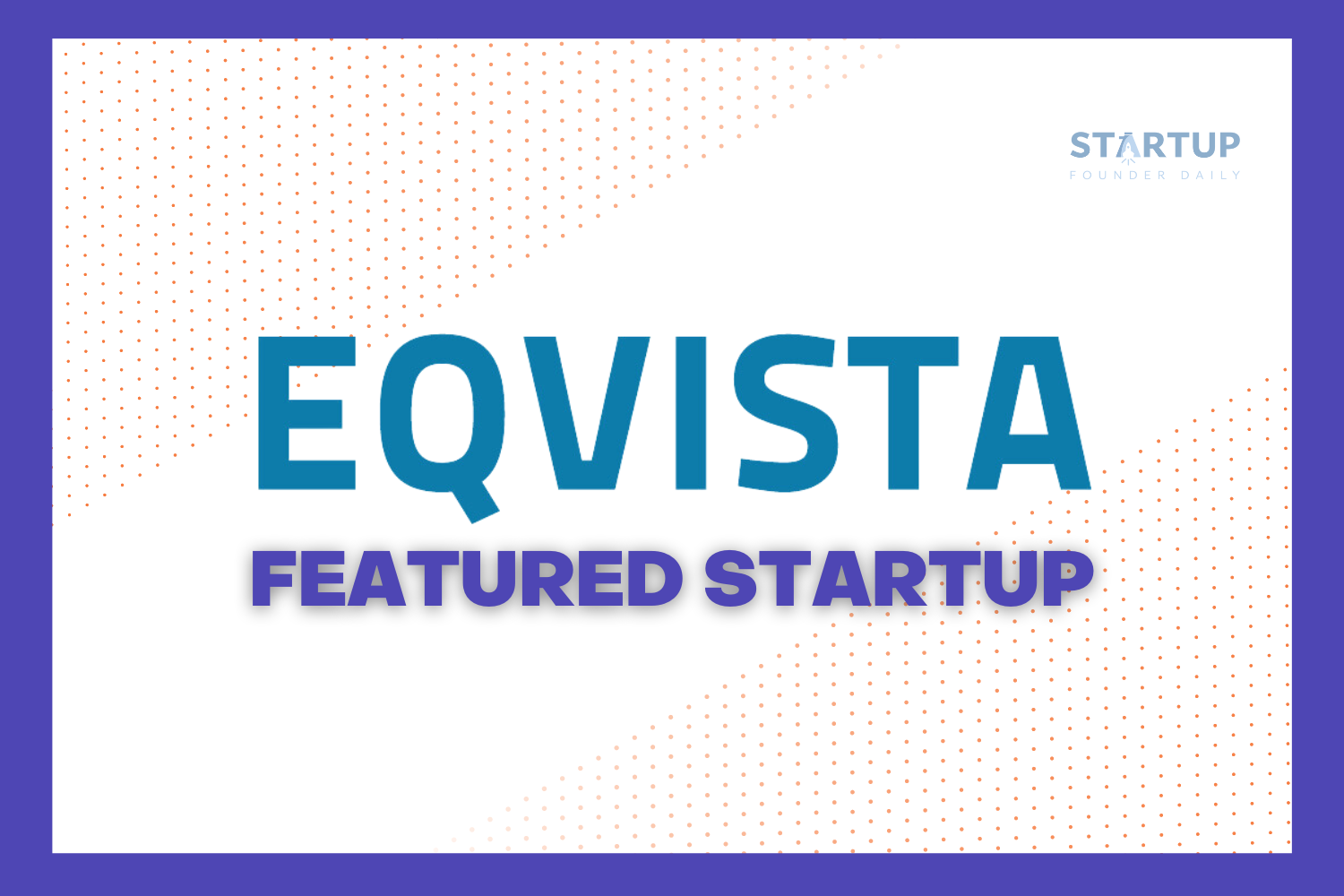 Today's featured founder is Tomas Milar, of Eqvista
Are you currently managing your cap table manually through spreadsheet software? Are you fed up with the time consuming process of manually updating your data (which is prone to errors)? If so, it's time to upgrade to Eqvista.
Since its founding in 2018, over 9,000 companies have utilized the services Eqvista provides. Eqvista has been able to reach a global audience through building an online presence and partnering with Cheqly, which allows them to provide an easy and seamless process for starting a business account online and remotely.
"Entrepreneurs from around the world are choosing Eqvista due to its convenience and cost-effectiveness compared to other options available"

-Tomas Milar, Founder of Eqvista
Through a focus on SEO techniques applied to their website, social media, and shareable content, Eqvista is building a strong online presence. A core focal point is audience engagement, through which Eqvista has built relationships with industry influencers and other organizations. The exposure has generated credibility for Eqvista that can only come from taking time to build rapport and actively listen to users. Eqvista continues to harbor these relationships and build upon the already existing ones as they further advance the brand, which is demonstrated physically as 350 new companies choose Eqvista each month.
What is Eqvista?
Eqvista is a centralized, automated platform for tracking and managing equity. Once you create an account, you have access to features such as equity management, business valuation, financial modeling, secondary stock transactions, and business filing services.
The platform provides real time updates and accurate information, thereby eliminating the risk of errors and delays associated with manual tracking methods. Companies are able to easily track and manage their equity structure. This includes issuing and transferring shares as well as keeping track of stock options and employee equity plans. Users have access to reporting and analytical tools to gain a better understanding of their equity structure. This data informs decisions related to raising capital or selling shares.
"I had the idea of having a smart cap table management platform after seeing many companies struggling to effectively manage and keep track of their equity. This would be done traditionally through Excel spreadsheets, but it's not as effective and prone to discrepancies and inaccuracies. I thought there had to be a better way to manage equity; with real-time updates and algorithms that detect any errors for you. I wanted a platform where business owners will not have to worry about their equity and can focus more on scaling their business."

-Tomas Milar, Founder of Eqvista
Eqvista's driving forces are a commitment to customer satisfaction and the ability to help companies streamline their equity management processes. Eqvista has its own in-house IT team who code the platform which allows Eqvista to have complete control over the technology and maintain the highest level of security and confidentiality concerning sensitive information. This ability to have complete control through this coding process is an important factor in the success and growth of Eqvista. It affords the ability to design the platform and quickly make changes that incorporate user needs.
Why You Need Eqvista
"As the founder of Eqvista, I believe that what sets us apart from our competitors is our commitment to providing a comprehensive and user-friendly platform that meets the needs of entrepreneurs and businesses."

-Tomas Milar, Founder of Eqvista
First, Eqvista aims to be a one stop shop for equity and businesses filing needs. Tomas stated in an email interview that Eqvista is currently creating a platform that "not only focuses on primary issuances (such as founder and employee stock), but also provides a marketplace for secondary transactions where shareholders can trade company stock before an exit or IPO."
This is important because currently, founders don't have means to sell equity unless their company is acquired or has an IPO. These types of exits can be difficult to achieve, or take a long time, but Eqvista aims to allow companies to liquidate their equity ownership within the private market.
Second, vesting is complicated and may not be available in spreadsheet type applications. "If you want to experience growth, you need to give more equity to employees through stock options." stated Tomas in an interview. Investors may make you create ESOP plans because of hyper growth that is realized in doing so. Eqvista's platform is designed to expand along with the business, so these types of options are paramount for growing startups.
Last but not least, the service you receive from Eqvista is top quality. Their team is composed of experts in development, marketing, and customer support who work together to elevate user experience. Even though the platform is built with algorithms to detect errors and ensure accuracy, "We never want to be so corporate that you can't speak to a real human" stated Tomas in an interview. We all share frustrations of automated response systems that hang up on you once you press '0' one too many times…
Eqvista's Goals for 2023
Primary goals include expanding their customer base, improving the product and services, increasing revenue and profitability, exploring new markets and opportunities.
Eqvista just concluded a fundraising round and is currently working on other opportunities to raise funds. These funds will be used to drive growth, expansion, and further improvements to the cap table management platform.
"The initial grind in running a startup is hard, but hard work does pay off. If you ever find yourself on the verge of giving up, just remember why you started your business in the first place. When you remember that one reason, you get the motivation to push harder until you succeed."

-Tomas Milar, Eqvista Founder
‍
‍Follow Tomas and Eqvista on Social Media:
Eqvista : Twitter | LinkedIn | Website