eCourt Reporters: A Database of Court Reporters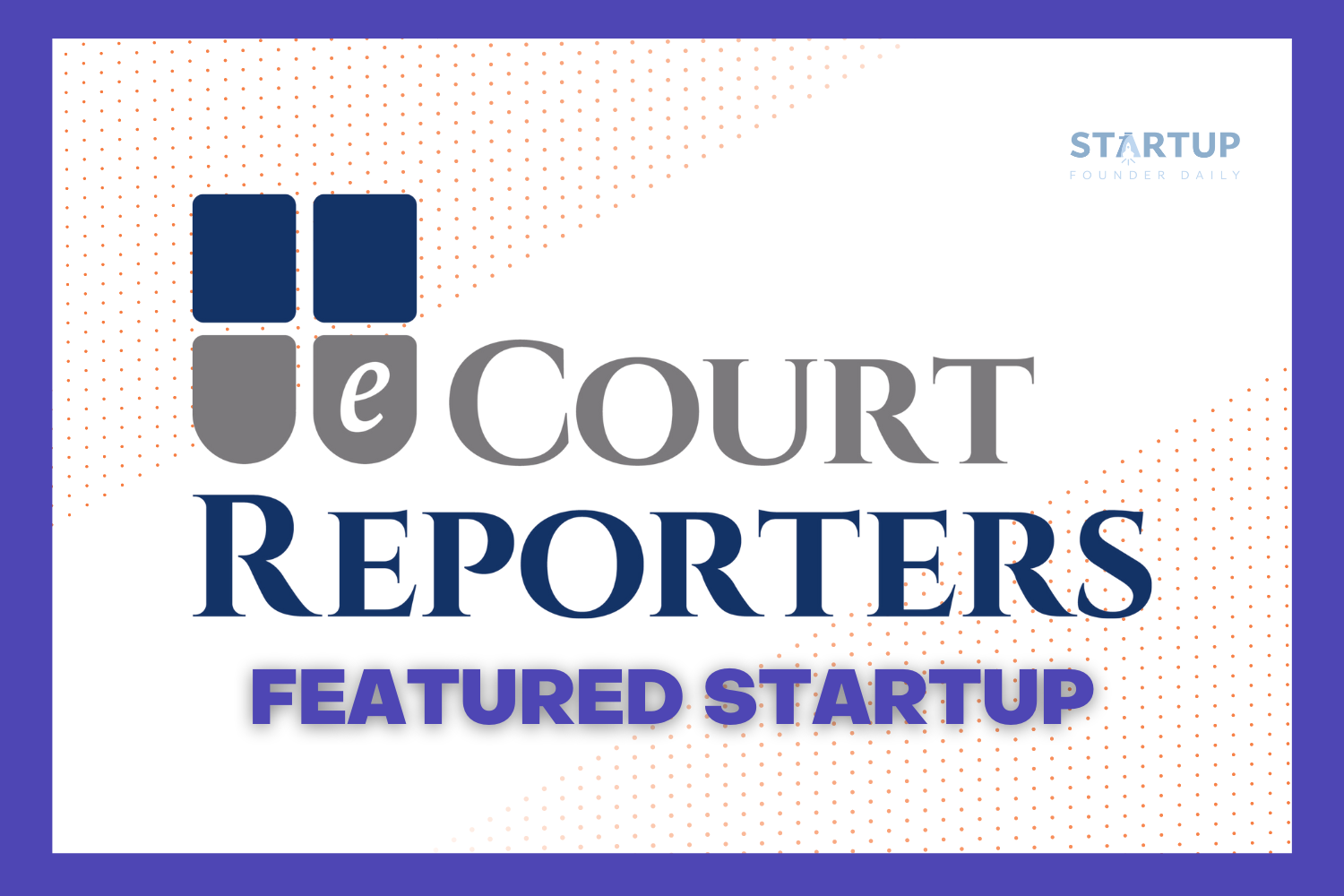 Today's Startup Founder of the day is Karen Renee, CEO of eCourt Reporters
Karen has been in the court reporting industry since 2004. As a result, she has seen firsthand the inefficiencies in the scheduling process of legal support services.
Launching eCourt Reporters stemmed out of a lunch conversation with her brother as he was explaining how easy it was to call an Uber on his new smart phone. It was a lightbulb moment of, "It would be nice if it was that easy to locate and schedule court reporters."
Within a year of that lunch, eCourt Reporters became a first-to-market platform to provide a database of certified court reporters and legal videographers for law firm schedulers to book directly.
Karen has racked up an impressive collection of awards, including:
2018 Legal Innovator of the Year, State Bar of Wisconsin
2018 Innovation Use of Technology, National Court Reporters Association
2019 5x5x5 Doyenne Pitch Contest
2020 Governor's Business Plan "Bright New Idea"
2021 Governor's Business Plan 1st Place Business Services
Karen is joined in this venture by Judy Gerulat, COO of eCourt Reporters. Judy works on the business, marketing and database-management side of things. With over 30 years' experience in local government, Judy handled all in-house day-to-day engineering activities. Her responsibilities included PR with the public regarding construction projects, capital project management and preparing five-year street improvement plans totaling $500K-$750K a year.
About eCourt Reporters
Millions of legal proceedings are held each year that require certified court reporter services outside of the courthouse. 77% of surveyed paralegals indicate it takes over four hours and up to a day to schedule one court reporter for one legal proceeding. An inefficient and costly process.
eCourt Reporters provides paralegals with the ability to search for and schedule certified court reporters in less than 5 minutes.
Utilizing eCourt Reporters allows law firms to run more efficiently and provides a reduction in legal fees to clients involved in lawsuits. It also provides court reporters the ability to be paid their worth with direct bookings versus going through staffing agencies that retain large portions of pay.
eCourt Reporters is a secure platform for law firms, government entities, and court reporting agencies to search for and select certified court reporters and legal services throughout the U.S. with live search capabilities.
eCourt Reporter's mission is to efficiently provide direct access to certified court reporters, legal videographers, and additional legal support. They provide this while maintaining transparency of upfront pricing, certifications, years of experience and 5-star ratings. They strive for exceptional service to law firms so they can be as thorough in selecting services as clients are in selecting legal representation.
eCourt Reporters has a custom-built system that has been validated with over 1,200 transactions. eCourt Reporters is in revenue stage with continued growth since launching. They now have profile listings of court reporters and legal videographers in all 50 states.
Their largest concentration of service providers are located in California, Florida, Texas, New York and Wisconsin. All users on the platform go through a vetting process before approval to ensure a professional experience on both sides of the marketplace. As eCourt Reporters grows, they will continue to add additional legal support services for legal proceedings such as interpreters, process servers and proofreaders.
Knowing the importance of giving back to local communities, eCourt Reporters is committed to providing pro bono lawyers access to pro bono legal support services as the need for services to underrepresented clients continues to grow.
How You Can Help
Join the platform. Karen and Judy are always looking for new connections and referrals from within the legal community. Profile listings are free for court reporters and legal videographers and their searchable database is a free service to law firms. Browse their services today.
eCourt Reporters' business motto is, "We run our business like we ride our Harley Davidson motorcycles: There is no reverse." There are days when we have challenges. Repeating our motto keeps us going through those tough times.
Congrats to our Startup Founder of the Day, Karen Renee!
Please support our Founder by sharing her story with your audience!