Meet Dotcal, Your Beautiful Scheduling App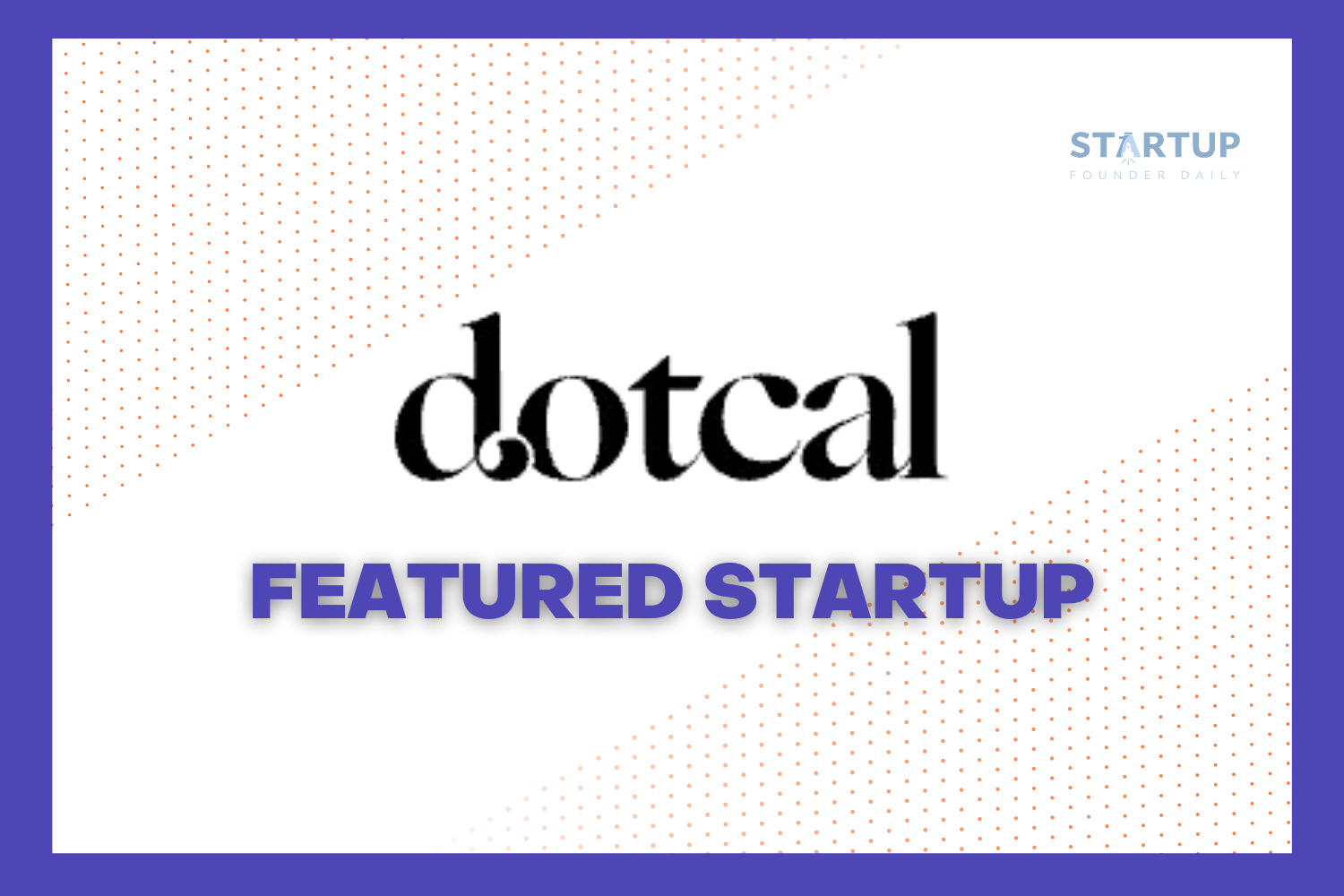 Today's Founders of the Day are Rylan Blowers, David Matthews and John Donner, Co-Founders of Dotcal
Dotcal was founded in 2021 by Rylan Blowers, David Matthews, and John Donner. All three digital nomads encountered the same problems of coordinating schedules and timezones, so they decided to create a scheduling app to solve these problems with a focus on beautiful design.
"The current solutions didn't really fit the bill for us personally or for the businesses we had built. This was the initial genesis of Dotcal. We want to breathe some new life and delight into these powerful tools.

-Rylan Blowers, Co-Founder of Dotcal
What is Dotcal?
Dotcal is a design-first scheduling app that makes it easy to instantly book with anyone in your network. There are two components:
First, the scheduling app consists of booking pages that allow you to create branded, personalized booking pages to make the best first impression. What differentiates Dotcal is the focus on personalized design amid a sea of white, utilitarian scheduling apps and to transfer this delight to the user experience. Click here to check out a demo!
Second, scheduling meetings is a pivotal conversion moment for many businesses. With Dotcal as your scheduling app you are able to send your availability as bulleted time slots in an email, connect your network to instantly book meetings with coworkers and friends, and personalize your landing page to match your brand.
More Scheduling App Features to Come
Dotcal is innovating features based on user feedback concerning customized templates, shared booking pages, and integrations.
With Dotcal, you are able to accept payments, onboard your organization within minutes, replace contact forms with leads directly to your calendar, and integrate your favorite apps like Zoom, Zapier, and Microsoft Teams.
"The end goal is to have a full-fledged builder which allows you to drag and drop different modules and customize your scheduling app. For example, if you own a barber shop you will be able to include a customized drop down menu for the type of haircut you want."

-Rylan Blowers, Co-Founder of Dotcal
In January 2023 you will be able to instantly sync different calendars with your connections via shared booking pages. You will see suggested meeting times based on the availability of those within the booking page.
Dotcal is launching to the public in March of 2023, but already has thousands of companies on the platform utilizing personalized scheduling apps. They have raised seed funding to gain runway through next year.
How You Can Help
Dotcal is looking for users to test out their scheduling app and provide feedback on what you need in a scheduling assistant. It is free to sign up and invite your team members. Be sure to test out the shared booking page feature that allows you to instantly schedule with those you are connected to in Dotcal. Click here to create your scheduling app in minutes.
"Don't be afraid of competition. I think many of us have this in our mind that we have to be the first mover and come up with these grandiose new things. At the end of the day, millions of people are thinking about ideas, but it's your ability to execute. If you have a competitive advantage or an inspired vision, you can make space for yourself in any market. The bar can be raised, and you can add value to it if you work hard enough. Don't get analysis paralysis because you think someone else has already done it."

-Rylan Blowers, Co-Founder of Dotcal
Congrats to Rylan Blowers, David Matthews, and John Donner, our Founders of the day!
Follow Dotcal on social media: