RootLo: Distributed Doesn't Have to Mean Disconnected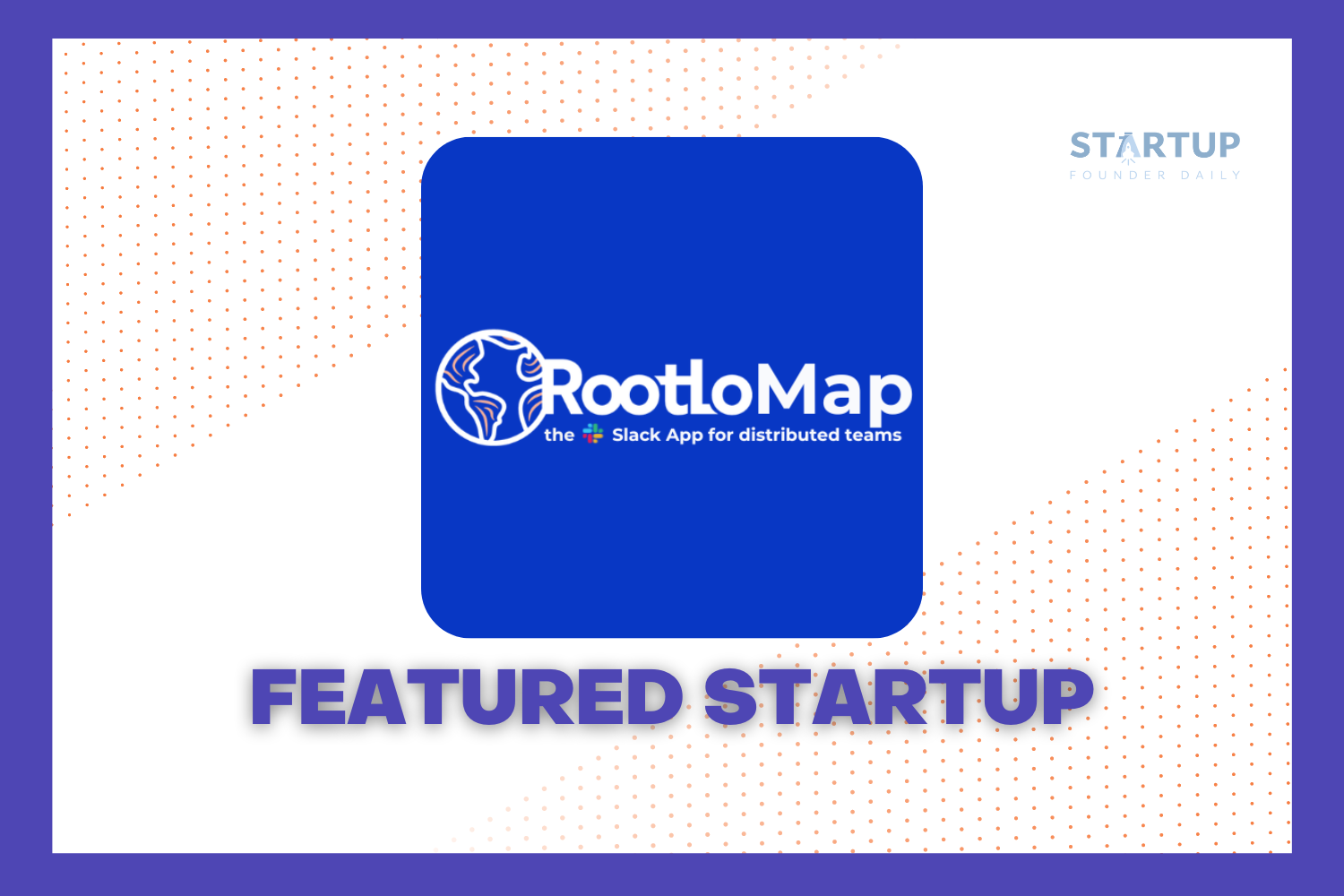 Today's Startup Founder of the Day is Luis Barroso, Founder of RootLo
Successful entrepreneurs are experts at getting out of their comfort zones. Unlike most people, they thrive in uncertainty and persevere in the face of failure. Through failure, they find opportunities to learn and to grow, to become better.
Luis Barroso decided from a young age to begin exploring the world and to push himself outside of his comfort zone through travel. His love for travel encouraged him to pursue a diverse career in airlines and remote work. Through his experiences, Luis gained exposure to the everyday needs of remote workers, leading him to create RootLo.
While in South America, Luis met two others through a digital nomad network who had shared his passion for travel. They ended up living together in Buenos Aires to share costs and work on their product. As their product development began, they reached out to their global network, looking to expand their team further.
Today, RootLo is a team of 5. With 5 nationalities, 4 locations, unique backgrounds and skill sets, they are definitely a diverse team. But what brings them together is their one passion.
Not one person on the team started their careers as digital nomads. Each one of them started working in a standard, stable, corporate office and saw comfortable success in their 9-5 jobs. However, they wanted more than that. The team at RootLo yearned to break the confines of a cubicle and expand their knowledge of new geographies, cultures, and languages while also leading successful careers.
They often get asked, "how is your lifestyle possible?" Their motivation is driven by that single question.
Improving Remote Teams with RootLo
The team at RootLo understands the challenges that remote work brings and have found a solution. They have developed a tool that helps companies build meaningful relationships across their remote teams, strengthen their culture, productivity, and the day-to-day lives of their employees, regardless of location.
RootLo is an app in the Slack marketplace that aims to lower barriers surrounding workplace communication with its dynamic Location-Based Employee Directory.
It's a simple tool that yields impactful results. They integrate employee contact information and gather employee location data (on a city level) to populate employee profiles on a map. Employees can find co-workers in their area to meet up with, HR can visualize location-trends for their teams, and intelligent search capabilities make it quick to find the best contact in their organization.
How You Can Help
Connect your remote employees where they are. The team at RootLo is looking for warm leads. Try out the RootLo demo on their website.
You can also find RootLo in the Slack Directory!
"Being an entrepreneur is not for the faint of heart – it takes drive and commitment to see your idea to the finish line. Given this, find a business that you are truly passionate about and be very open and receptive to feedback.

There are days when we don't all agree, but we've learned in the last 5 years of working together that communication is key and have seen some of our best ideas emerge from listening to one another."

-Luis Barroso, Founder of RootLo