Demo Smarter with SmartCue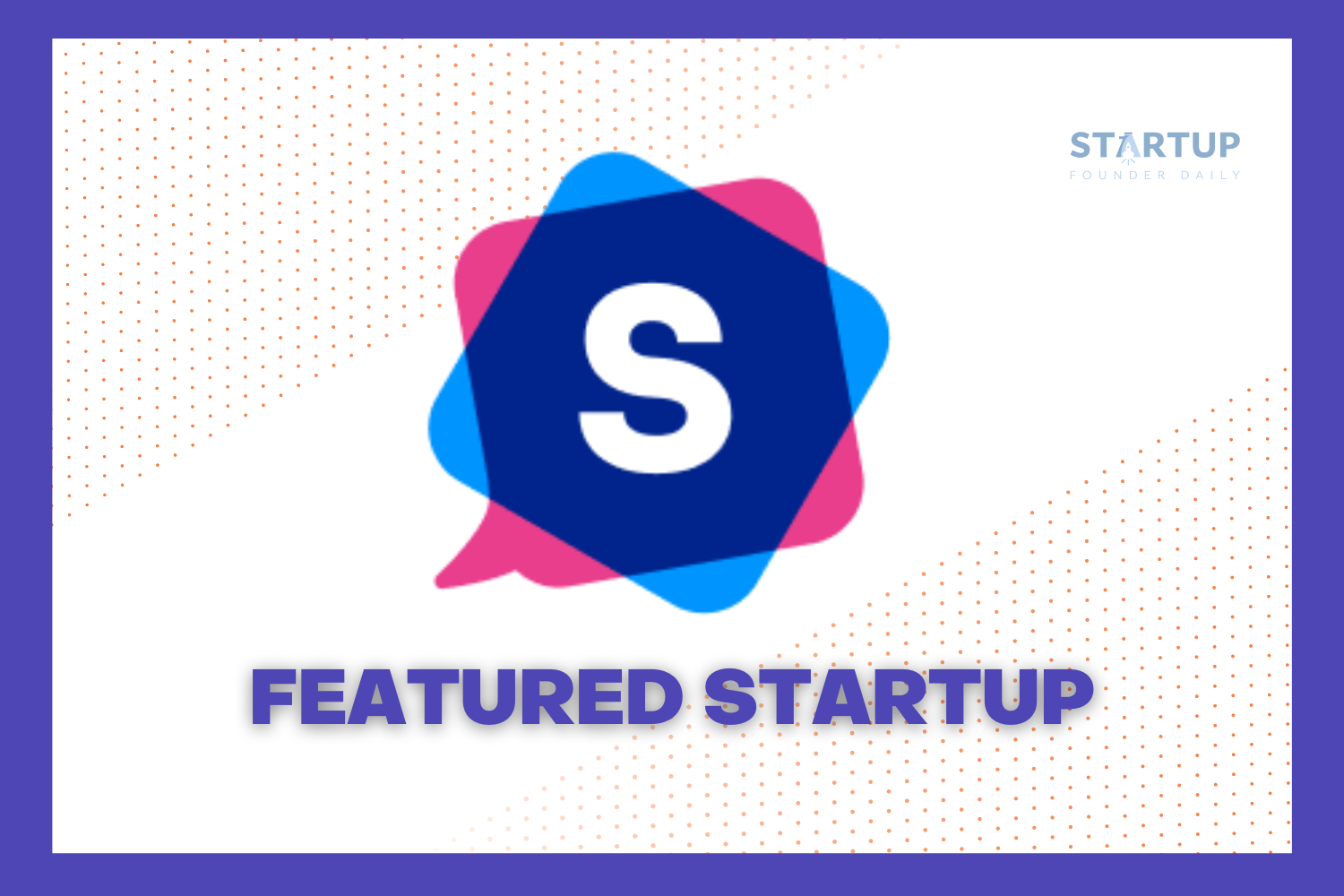 Today's Founder of the Day is Robin Singhvi, of SmartCue
Single founder, Robin, Singhvi, has 12 years of experience working at various startups in the US in enterprise sales. A goal in sales is to close deals faster, but a problem Robin witnessed was that the outcomes were underwhelming since sales reps inevitably reverted back to showing the same, stale, one-size-fits-all demo and slidedeck to customers. Quarter after quarter the same question of "Why are deals not converting as fast as we hope?" arose. Cue in SmartCue!
What is SmartCue?
SmartCue enables teams to create personalized, contextual product demo libraries for their prospect demos and visualize real-time data to improve sales. With SmartCue, teams don't need to think about long deployment and training; they can set up SmartCue in as little as one day. The risks are extremely low and SmartCue enables teams to function with agility, making the sales process more efficient and effective.
SmartCue tracks important insights that aid in training and performance analysis. Information such as how much time did the sales rep take during the demo, did the sales rep follow the playbook, how much did the sales rep deviate, and where did the sales rep spend most of their time within the demo is available within the dashboard.
Visual and textual cues show up in real-time from your library when you are demoing to your prospects. Once demo libraries are set up, managers and sales teams are able to ensure consistency throughout the demo delivery process and update the demos based on the buyers, use cases, or industries. As of now, the process is not completely self-serve or automated, but a goal that SmartCue has is to incorporate automation for ease of use.
Cue the Validation
SmartCue officially launched in September of 2022 and already has double-digit customer engagement. There are a handful of companies that are utilizing SmartCue and they have a few pilots going on which they hope to convert before the year ends. A recent achievement is that SmartCue was featured as product of the day on Product Hunt which encouraged inbound interest from prospects, customers, and investors. Another aspect that drives SmartCue is the validation from current users who are finding additional values through using the product.
"The initial signs are promising…those who started using the product are seeing value in it. The best validation is the customer coming back and saying 'We are using SmartCue for a certain task and application, but we have also found other use cases."

-Robin Singhvi
Virtual selling went mainstream in 2020 where now it is more common to hop on a ZOOM call to make sales. With this new environment, sales reps can't build the rapport or display the charisma needed to push a deal through - they only have a 30 minute impersonal video call. SmartCue enables sellers to get buyers to the 'Aha' moment and make virtual selling an effective method for sellers today.
How You Can Help:
Right now SmartCue is offering their services at a steep discount - a one-time purchase of $49.00 through appsumo. Try out their product today and give feedback on your experience.
Early next year, SmartCue will be raising a seed round. If you are an investor or you know of investors please connect them with Robin.
Sign up for the SmartCue newsletter here.
"[Founders] need to have patience because it looks glamorous when you read about outliers in the news, but in reality, it's a grind. The only way you're going to come out on the other side is keep at it, follow the process, and stay patient."

-Robin Singhvi