Let Delino Streamline Your Contracting Process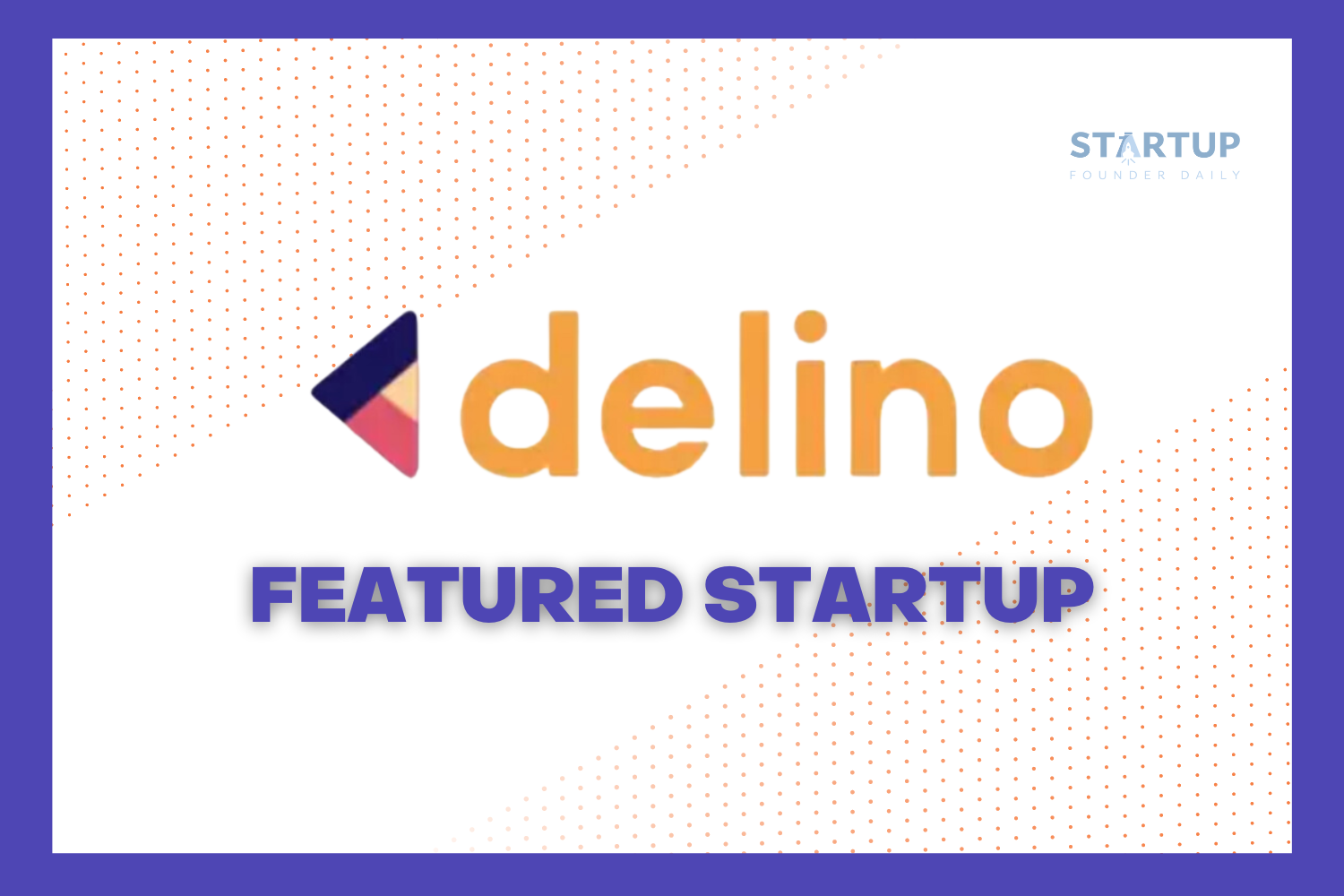 Today's Startup Founder of the Day is Elsa Chan, Co-Founder of Delino
Elsa founded her first tech startup when she was 21 and learned the hard way to identify, assess, and manage risk so that she could grow her business. Since then, she has founded two tech startups, one small business, and was part of two other high growth tech startups. Now, she's helping businesses streamline their contracting process.
Elsa learned the hard way to identify, assess, and manage risk so that she could grow her business.
Elsa also worked with larger businesses such as MetLife and Charles Schwab, among others. Her career has centered around risk management, financing, strategy, technology, and business development.
Throughout it all, Elsa failed many times and learned things the hard way. But these experiences have always led to deep insight into the challenges small businesses face.
Shockingly, there are 32 million small businesses in the US and approximately 84% of them are currently underserved by the legal community. That's one of the reasons Elsa is excited about Delino. Its mission is to help small businesses manage risks and accelerate growth.
About Delino: Streamlining your contracting process
Delino is a smart contract review software that helps small businesses cut through confusing legalese, save time in contract review, manage risks to accelerate growth, and streamline their contracting process.
Contract review takes far more time and expertise than most SMBs can afford. But neglecting to review, redline, and negotiate terms is bad business.
31.4% of lawsuits filed against small businesses are for breach of contract
22.2% of small businesses experience contract disputes.
$91K is the median cost of just one contract lawsuit.
Delino makes it easier to do contract review right:
Upload your contract. Delino currently accepts Master Service Agreements, Consulting and SaaS Agreements, Statements of Work, and Mutual NDAs.
Gain visibility. They'll show you which clauses put you at risk and give you recommended language to improve them.
Negotiate with confidence. Delino's benchmarks and tailored recommendations empower you with actionable insights to drive better outcomes.
This is incredibly important, because businesses are fueled by contracts, and every contract exposes you to more risk.
Small businesses tend to be comfortable with risk, so they don't focus on risk management until it's too late. Delino allows you to proactively manage your risk exposure, so you can make smart decisions that drive growth, not risk.
How You Can Help
Join their beta. Delino is currently in beta and would welcome your support as they build their app. If you would like to join their beta, head over to Delino's website.
"Always be learning. And always pay it forward. Starting and growing a business is hard. But when we support one another, we all level up."

 – Elsa Chan
Congrats to our Startup Founder of the Day, Elsa Chan!
Please support our founder by sharing her story with your audience.
Follow Elsa on her socials: twitter | linkedin