Datalatte: Empowering Individuals through Data Democratization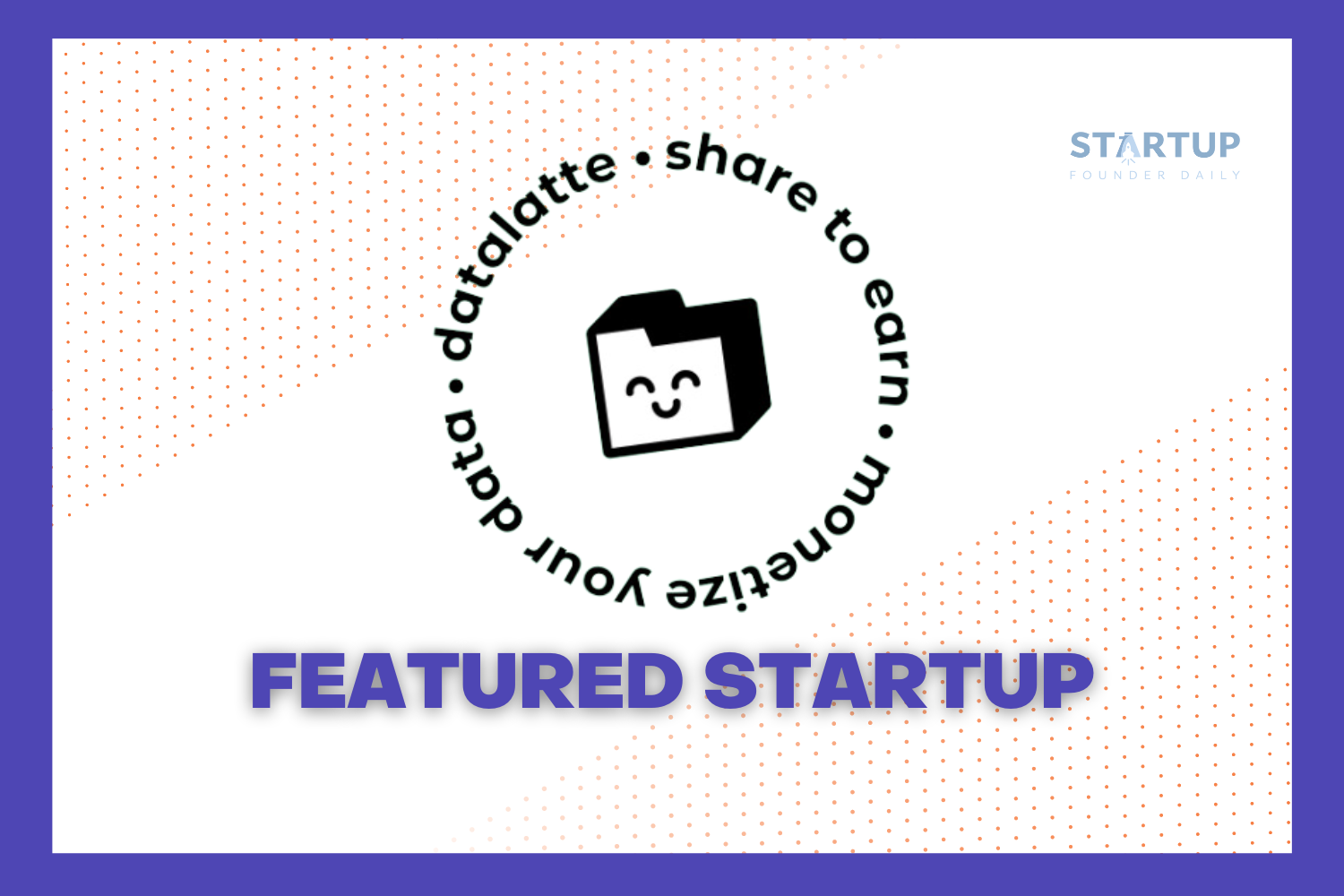 Datalatte is on a mission to revolutionize the data economy. Founded by Amir Mabhout, a microelectronics PhD holder turned tech innovator, datalatte aims to put data control and profits back into the hands of the individuals who generate it.
The Genesis: A Journey from Silicon to Applications
Amir Mabhout, the mastermind behind datalatte, holds a PhD in chip design and microelectronics. However, he realized that the real impact was happening not at the silicon layer, but on the application layer of technology. He yearned to bring his ideas to life, not just in the form of physical chips, but as applications that directly interact with users.
After a year of traveling across Portugal, Spain, Italy, and Sicily, Amir's epiphany occurred in a camper van stuck on a mountain road in Sicily. He pondered over the growing tech monopolies, fueled by big data - our data. He realized that this pattern of growth was unsustainable for future civilization. He was determined to change the course of this data economy and believed that Web3 was the way forward. This belief led to the birth of datalatte in October 2021.
Datalatte: Revolutionizing the Data Economy
Datalatte's core function is simple – it monetizes personal data. Its platform provides a feed of surveys, which users can answer to earn money. The data collected from these surveys are anonymized, pooled together, and sold to the clients who published the surveys. The data is also reusable, meaning it can be resold on a secondary data marketplace, providing users with a passive income stream.
The ultimate vision is to build a knowledge graph behind user profiles, which can be privately queried by researchers, data scientists, and organizations. Users retain their privacy, control over which researchers can access their data, and are rewarded for their contributions.
Datalatte brings democratization to the data that was previously monopolized by a handful of tech companies. It empowers users by giving them control, privacy, and financial rewards for their data. On the flip side, it also democratizes access to data for researchers, data scientists, and organizations that may not have had access to such data before.
The Journey So Far and Beyond
Despite being a first-time founder, Amir has successfully navigated the challenges of startup life. He has collaborated with a wide range of people, secured grants, and learned valuable lessons along the way. Today, he leads a talented team of developers and advisors who share his vision for a democratized data economy.
The journey, however, has just begun. Amir envisions a future where cryptocurrencies are backed by data. He believes that the value of data can be used to collateralize digital currencies, increasing their utility and value. This, he believes, is the path towards a truly democratized and sustainable data economy.
Join the Data Revolution
Amir invites everyone to join the data revolution by answering surveys on the datalatte platform. This is a simple yet effective way to start monetizing your data while maintaining control and privacy. By participating, users not only earn money but also contribute to a broader mission to democratize the data economy.
For more information about datalatte, its mission, and its services, visit their website or follow their Twitter & Medium channel.
Be a part of the datalatte community and help shape a future where data control and profits are in the hands of the individuals who generate it.