Connecting Families to Caregivers Across Cultures and Languages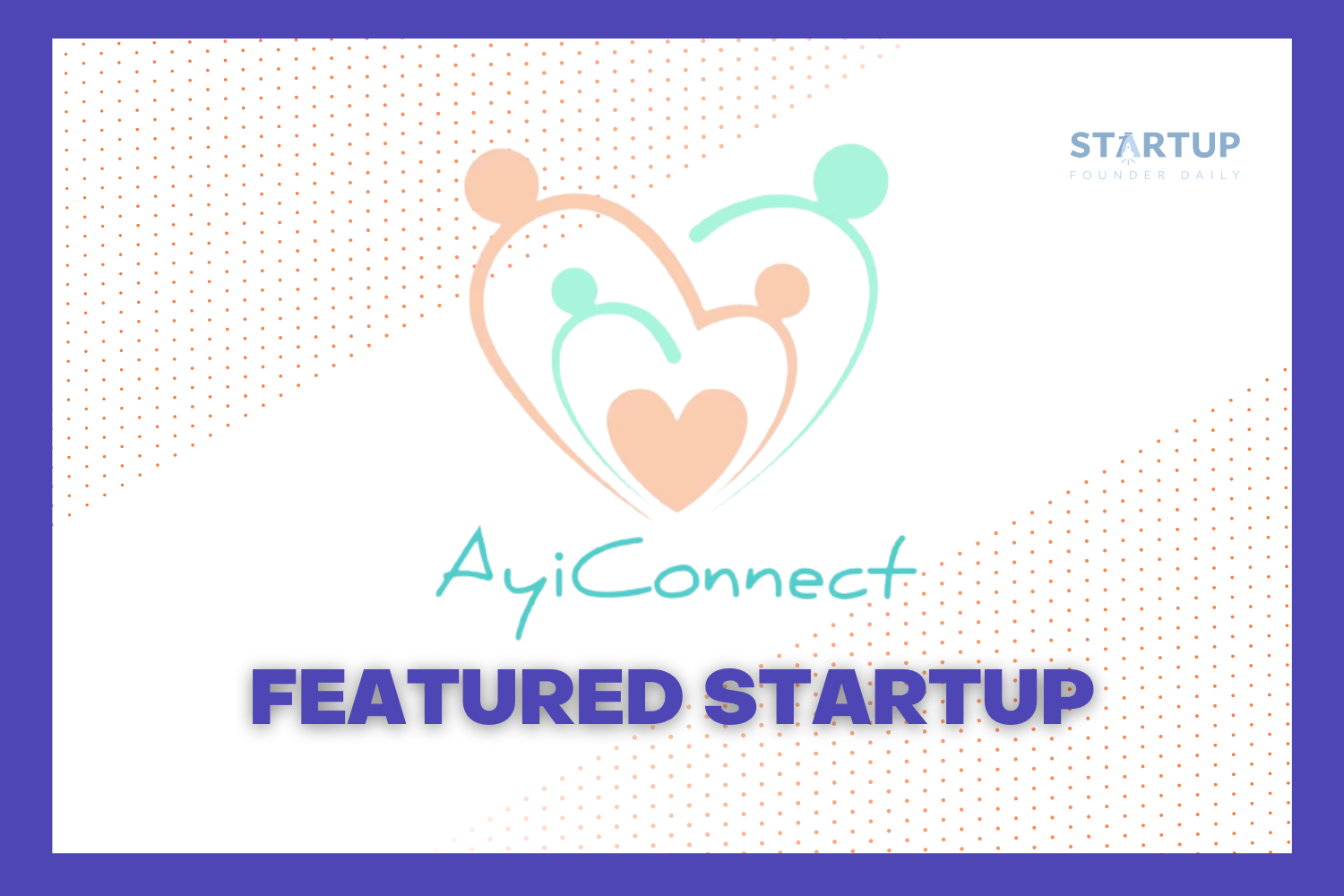 Today's Startup Founder of the Day is Willow Li, Founder of AyiConnect
Before AyiConnect, Willow was the deployment lead and product manager for GigNow, an EY internal contractor recruiting and engagement platform. While there, she grew it to over 50 countries and 100K+ members. She also spent a number of years in EY's consulting practice as an advisory consultant in various industries. With these experiences, Willow was able to hone her ability to connect talent to job opportunities using online platforms across many different cultures.
As an immigrant living in the US raising two children, Willow is no stranger to cultural differences. She wanted her children to learn more about her culture and immerse them in Mandarin Chinese with the help of a caregiver. The process of finding the right caregiver proved difficult and extremely time consuming. Later on, when her dad was diagnosed with cancer, Willow wanted to prepare his arrival with a companion caregiver who could communicate about his needs in his home language. Again, this process was unnecessarily difficult.
Firstly, she didn't know where to start. When she reached out to her friends and close circle, there weren't many options because the network was limited. She also tried care.com, but it wasn't tailored to her needs. After close to a year of searching online and offline, she was able to find someone with the right skills. These experiences made her realize that there has to be an easier way for multi-cultured/multilingual people to find caregivers.
Willow knew many people around her had similar needs, but she didn't know if they would pay for a service. She decided to test out the market by setting up a side hustle, evaluating customer prospects with her own multilingual caregiving service.
To her surprise, she was able to make $5K within a few months with minimal investment. Willow's initial customers were very thankful to have found her service. At the same time, Willow was able to learn more about the non-medical multilingual caregiving communities and their desires to upskill and contribute. She learnt that caregivers want to utilize both their caregiving skills and language ability to take advantage of more job opportunities and make a better income.
Willow often received requests for different kinds of caregiving needs, in many other languages such as Spanish, French, Russian, Hindi/Urdu, Korea, Tagalog, and Vietnamese. She knew that she couldn't support all of these requests herself, so the idea of a platform with a service offering was born.
In November 2021, the AyiConnect app was officially launched, piloting in English, Chinese, and Spanish, with the focused markets in Texas, California, and NY. The platform bridges the gap in communication by using the users' preferred languages. To date, they have made over 10K+ connection with a 4.7 TrustPilot rating.
About AyiConnect
AyiConnect is a multilingual care app that makes it easy to find individual caregivers in child care and senior care. Similar to a traditional job board, there are job postings (families looking for caregivers) and talent (caregivers looking for jobs).
The families write a job posting, invite or receive applicants, shortlist applicants, then discuss details through a chat system. The caregivers create a profile with their specializations and skills, browse through job postings, and apply. If there is a language barrier, the app can localize and convert the language to reduce the communication gap. Once there is a match, the caregiver can work with the family and get paid through a secure payment system.
AyiConnect's target audiences are:
Families with multilingual care needs at home.
Families who want childcare help with second language requirements, no matter the reason.
Families who want caregivers to help assimilate cultures.
AyiConnect works on a subscription model and provides a free trial. For professionals who are too busy to look for caregivers themselves, AyiConnect provides a concierge service. With close to 20K members joining AyiConnect, Willow and her team believe that their concept has been proven successful. They are ready to grow through servicing with more languages and areas, including partnerships with companies and other services.
How You Can Help
AyiConnect is looking to expand to other languages and grow their offering to other service areas. You can help by spreading the word, and AyiConnect will look to include more languages based on the demand. They are currently preparing to raise funds for their pre-seed round.
Learn more on their website.
"The journey is long, don't give up. You need to know your mission and always have the customers you are serving in mind, otherwise it is just another job."

-Willow Li, Founder of AyiConnect
Congrats to Willow, our Founder of the Day!
Please support our Founder by sharing their story.
Follow AyiConnect on their socials: twitter | instagram | linkedin | facebook