Cloutchain: Making Brand Engagement Fun and Meaningful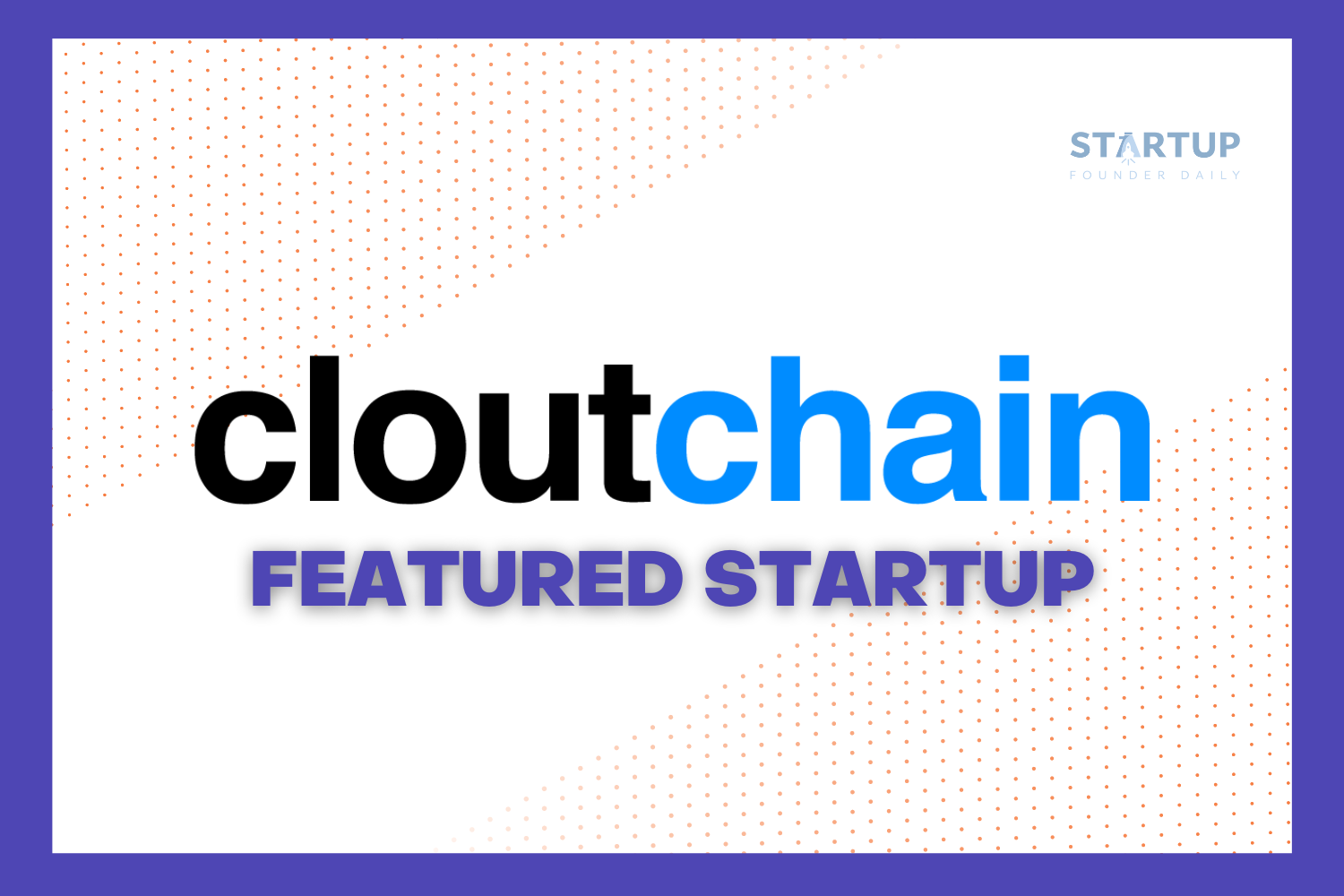 Today's Startup Founders of the Day are Aaron Guyett and Tim Nielsen, Co-Founders of Cloutchain
Aaron woke up one day and said screw it. He wanted to give back, so he made the decision to go to medical school and get an undergraduate degree in neuroscience. 600 hours of shadowing and a lot of income later, Aaron made the bold decision to get into what he was really passionate about: software.
He finished both a bachelor's and master's in under three years, landing at a lush corporate job. All the while, he was building a startup, raising money, working at Klaytn and AWS, and teaching.
Aaron wanted to take all the knowledge he had acquired and give back to the community, but there wasn't a way for him to do that effectively. Every post he made reached random people, not the people he intended the message to reach. That's when he knew exactly what he wanted to build. Fortunately for Aaron, he found someone who was experienced building in the space: Tim Nielsen.
Aaron's background is technical, while Tim's is operational and legal. Tim's JP Morgan chops come in handy almost as much as his legal experience. Tim was building a platform called Cloutchain. Aaron and Tim combined their skills and knowledge and are now taking Cloutchain to SMBs and enterprises all over.
Every day, Aaron gets to work on something he is passionate about, with an awesome team of superheroes. Aaron's personal superpower is the ability to communicate effectively. For Aaron, communication makes or breaks a team. Aaron would rather share too much than share too little ("sorry Tim, Mr. Lawyer").
"There is no better way to motivate a team, get ideas, keep everyone involved, and get **** done than by communicating as much as you can with your team. And boy, does it take effort."

- Aaron Guyett
Cloutchain Allows Creators To Engage With Their Fans Directly
Put simply, Cloutchain helps brands find and retain their top fans. A "fan" is a term used by Cloutchain to indicate those that are top followers of a brand/creator. It's Cloutchain's way of saying, "Hey, Facebook only lets you post to random followers. How do you find and engage with those that actually care?"
That being said, Cloutchain isn't trying to compete with Instagram and Facebook. The difference being that Instagram and Facebook's business models are not sustainable if their users can connect with those that care most. They need you to go wide so they can make money from CPM and CPC. In addition, most SMBs and creators can't afford to do that, and probably shouldn't try. That's where Cloutchain comes in.
Aaron and Tim are building for those fans that want to get the limited edition snowboard from Kemper Snowboards and for the brands that want to know and engage with those who really want it.
So far, Cloutchain has built partnerships with brands such as Kemper, Spacestation Animation, Vigil of War, and many more. They've recently launched their royalty toolset that enables brands to share rewards as a brand gets traction or accomplishes goals. The best way to think of it is as if the brands had their own bounties. Spacestation Animation recently used it to rally fans behind them on YouTube. As they got more views, they literally shared the wealth with their fans. Their channel just hit 100,000 last week.
Cloutchain is currently raising funds, looking to fill out the round and have a lead. They've got some large enterprises clients coming on board and are working hard to deliver for them.
Cloutchain is on the market today, head on over to Cloutchain.io to get started for free!
How You Can Help
As mentioned before, Cloutchain is live and they are looking to finish their round. They are excited about the teams that have already dove in and backed them, but at the same time, are eager to lengthen that list. Aaron would be happy to share a deck with more details.
Cloutchain is also look for brands and creators of all shapes and sizes. As of writing this, their most recent brand is a counseling service. Cloutchain fits the bill for brands of all sizes but is currently built for SMBs.
Feel free to schedule a time to meet with Aaron below:
"Bask in where you are right now. Whether you make it the exact way you thought you would— or not, every moment you have every day is meaningful. You'll think back to these times in the future and realize that you were different and wouldn't be here without those times. If you're out there grinding every day and can't wait to "make it" take a quick moment to appreciate where you are right now. Appreciate your team. It's okay if they want a day off (or if they don't ask, give them one). They are building your vision and using their time for you. There is no bigger sacrifice than time because the same is true for all of us: time is limited."

- Aaron Guyett, Co-Founder of Cloutchain
Please support our Founders by sharing their story.
Follow Aaron, Tim, and Cloutchain on their socials: