Chekkit Helps Local Businesses Step Up Their Digital Game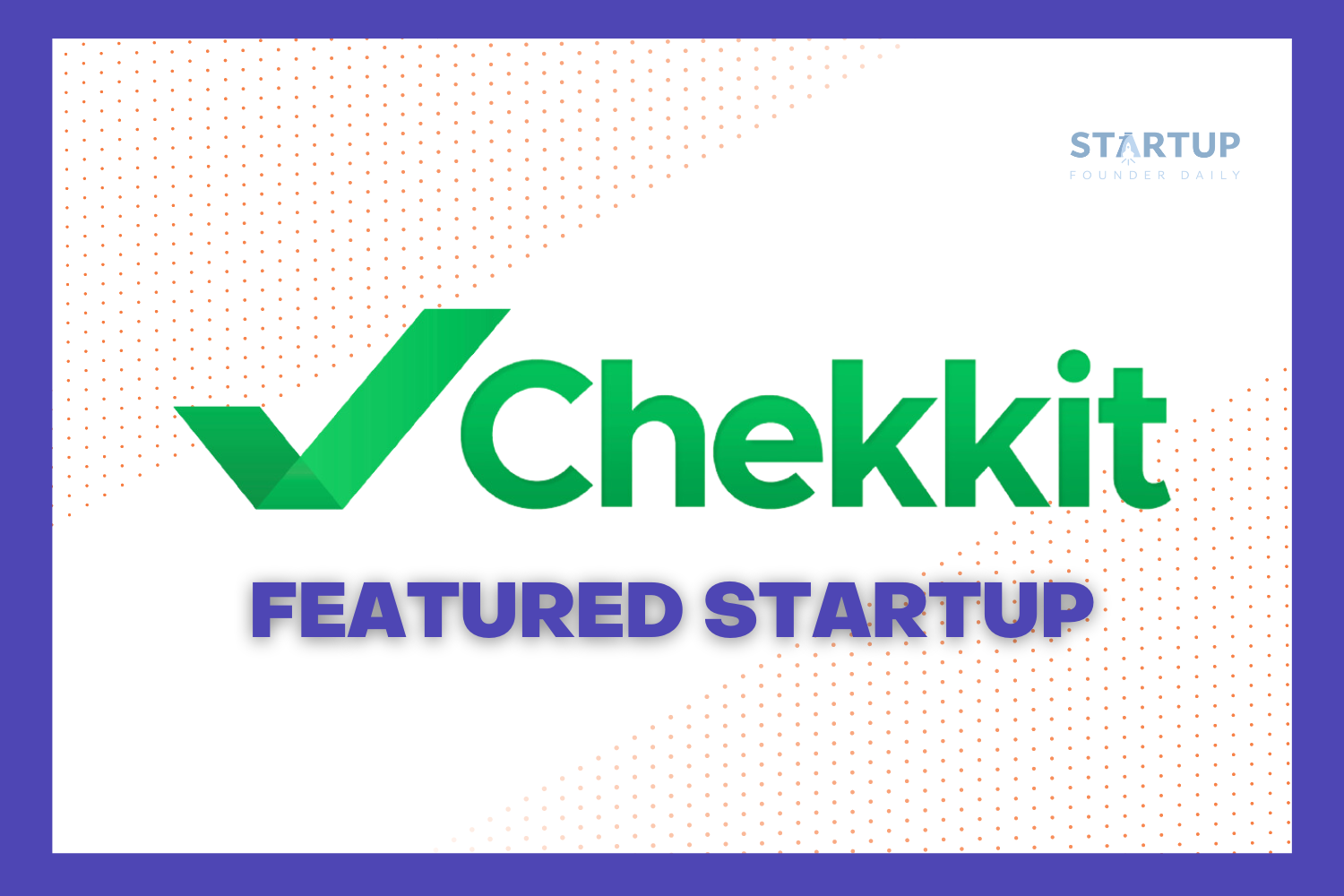 Today's featured founder is Daniel Fayle of Chekkit
Daniel and his team at Chekkit are on a mission to help local businesses step up their digital game through the Chekkit platform, agency-like services, and a whole host of products. Since its founding, Chekkit has come to realize 20% month over month growth, over 2,000 local brands and businesses, and an average recurring revenue of 2.2 Million.
Their business model comprises two parts; software as a service (Saas) and top-notch agency services. Chekkit is a completely bootstrapped startup and plans to forge ahead as such due to its thriving revenue growth and customer acquisition. Check out 'Chekkit Strategy' for more information.
What is Chekkit?
‍Chekkit is an affordable (as low as $99 a month) and easy to use customer interaction software dashboard that allows clients to text, email, and collect payments from their customers. Additional features available include a video chat function, text to pay in which clients send out invoices via text, and a few others you can check out here.
A core feature that clients really love is the web chat feature which enables them to text back and forth on the site.
Recent service offerings include SEO optimization, website design, and social media management. These services were added because Chekkit users have pain points of hiring a person to work on social media, another to work on their website design, and yet another person to optimize their SEO. Instead of going through the hassles of hiring and managing new staff, users receive prompt and professional service through Chekkit.
Another feature that has been sticky for local businesses is the Omni Channel messaging platform.
"[Businesses] can have anything from Facebook, Instagram, and Google My Business messages, basically, all the various channels that local businesses have to constantly log into. Instead of having to log in to each channel, they all just come to Chekkit."

-Daniel Fayle, Chekkit Founder
Essentially, clients receive a huge 'bang for their buck' with Chekkit - and as a bonus - Chekkit has a positive mission to empower local businesses like never before.
Chekkit Strategy
When Chekkit was founded in 2017, the first product was a mass promotional text software and hardware combination that backed off of Wi-Fi. Customers of a local business would provide information like a cell phone number or email address in order to log into the Wi-Fi. This information was used by the business to target customers and send promotions to drive their business.
Their customer acquisition strategy consists of cold emailing and outreach methods, word of mouth advertising, and videos. To drive word of mouth or referrals, Chekkit has a program that allows users to earn 30% commission when their friends sign up with Chekkit.
After a bit of success with this, Daniel and his team discovered that "hardware was a nightmare logistically, so we went purely software."
"We wanted to help local businesses with their marketing because customers are used to 'the Amazon experience' where they click a button and something gets delivered to their house in days. Local businesses are far behind on the digital front of things, and so we wanted to serve this underserved market with Chekkit."

-Daniel Fayle, Founder of Chekkit
Through connecting with customers and listening to problems they faced, Daniel and his team grew organically into the review management space. Chekkit clients were in need of an efficient and effective way to manage their reviews, so now in Chekkit there is a tab on the dashboard where clients can see reviews from Google, Facebook, Tripadvisor, etc.
Within the platform, clients are able to respond to these reviews as well, eliminating the need to sign in to multiple accounts to check and respond to online reviews. Chekkit clients are so happy with this feature that they have posted their own rave reviews about Chekkit, a majority stating that they have been able to increase their review counts in a few months' time.
Chekkit is currently available in the US, Canada, and Australia. Click here to try Chekkit, free, for 14 days.
"A business is simply an idea to make other people's lives better.

- Richard Branson"
Congratulations, Daniel Fayle, Our Founder of the Day!
‍Follow Chekkit on Social Media:
Chekkit: Twitter | Instagram | LinkedIn | Facebook | Website