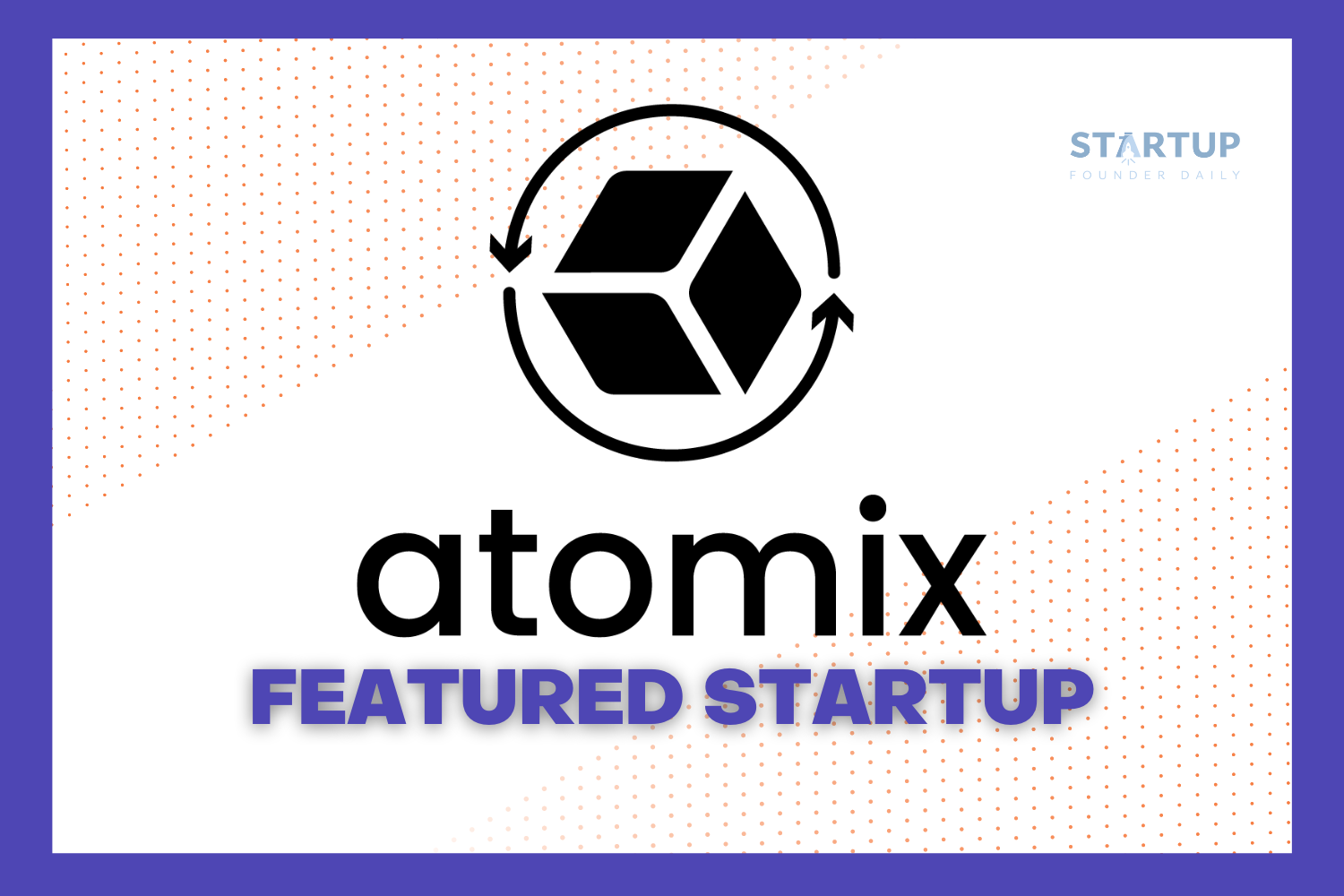 Meet Austin Kreinz, Founder of Atomix. Austin grew up in a small business family. His father, alongside his brother and business partner, started a last-mile logistics company in Milwaukee, WI, and have grown the company to 150+ employees. They inspired Austin, and their insight has been invaluable to him.
After graduating Cum Laude from the University of Pennsylvania, Austin spent two years working on Wall Street in the Consumer Retail Group at CIT Bank, covering retail and restaurant businesses. Austin realized that from franchise owners to Toys "R" Us, ecommerce and technology had an unrivaled impact on their business models and opportunities.
After his work at CIT, Austin joined an 8-figure bootstrapped ecommerce brand called State & Liberty, where he learned the foundational principles on how to scale a successful brand. At the time, he had come to the realization that ecommerce was going to be the future of retail, and that he was going to be a part of it.
Entrepreneurship: Growing Up
While Austin was not planning to enter the logistics industry as a child (does anyone?), his father's ability to start, build, and lead a last-mile logistics company always captivated him.
Through entrepreneurship, Austin's father taught his family the importance of sacrifices, taking risks, and creating value. Austin has always held onto his ability to view problems and challenges as opportunities to learn through trial and error. As a result, Austin naturally gravitated towards creating business ventures.
In high school, alongside his older brother, Austin started his first business. They found a mentor, incorporated their business, and hired their best friends to help coach and train rising lacrosse players. They even consulted with parents on the industry and recruitment process (not free of charge of course!). Austin and his brother were able to do this because they grew up playing lacrosse on the first-teams in southeastern Wisconsin and were fortunate to have had the experience of receiving scholarships to attend boarding school, eventually becoming captains of their Division 1 teams.
This lacrosse coaching business eventually led Austin and his brother to their next venture, where they designed and prototyped a software app at UPenn.
Enter Atomix: Ecommerce Logistics
Austin's father's company gave him an opportunity to see the logistics industry from the inside out. He quickly realized the gap between Third-Party Logistics companies (3PLs) and State & Liberty, the ecommerce brand he helped scale.
Brands like State & Liberty were growing quickly and wanted to maintain control and efficiency as they scaled. But, the idea of outsourcing was not compelling despite some advantages. So, at Atomix, instead of operating a massive traditional fulfillment center that is organized around servicing thousands of brands in a systematized process, we structured our model with individual micro-warehouses tailored to each brands' preferences.
Our Unique Pod Model has several key differentiators - for example, improving the customer experience, the speed of communication, precise order fulfillment and the ability to scale at significantly lower operating costs.
Previously, ecommerce brands had the decision between shipping orders themselves (in-house) or utilizing a 3PL/warehouse/fulfillment center (outsource). In Austin's eyes, the process and software systems to find and work with a consistently reliable and scalable partner were broken.
More specifically, Austin noticed a few trends of why the conventional process and software systems are broken. Below are his findings:
Complexity:

ecommerce logistics is an ambiguous concept for most early-stage brands and is easy to misunderstand.

Logistics seem simple:

Fulfilling orders is a simple concept— pick, pack, and ship a box. However, this process can be very time-consuming for lean teams and eventually reaches a tipping point. For example, it's easy to use your garage as a warehouse and drive to the post office for the first few hundred shipments, but as the business scales, driving yourself no longer becomes feasible. As a business grows, its logistics become more and more complex.

Highly fragmented industry:

The logistics industry in the US has around 5,000 incumbents with no clear market leader. Most "mom and pop" 3PLs do not have the technology or infrastructure to support scaling direct-to-customer brands. Austin believes this is because B2B wholesale, and not B2C, has been the standard model up until the rise of ecommerce fulfillment centers starting in the late 1990s. In addition, some of the larger technology-focused fulfillment centers severely lack the customer experience required for smaller and high-growth ecommerce brands.

Language barrier:

A distinct language barrier exists between 3PLs and ecommerce brands. Ecommerce brands and 3PLs fundamentally operate on different systems (ecommerce uses scalable software systems while 3PLs use pen and paper). In other words, ecommerce brands use modern software systems and content creation strategies that are foreign concepts to traditional 3PLs.
With these findings in mind, and Austin's clear view of the underserved market, he and his team immediately got to work.
After speaking with potential customers in his network, gathering data, and learning more about their pain points (of which Austin had first-hand experience), he knew how big the opportunity could be and how they should approach the problem.
The core problem Austin realized was traditional 3PLs have been built for their own interests by solely focusing on efficiency and daily order throughput. As a result, the customer experience, as well as the employee experience, becomes secondary.
Austin asked himself a simple question:
Could we build a company to systematically re-align interests between a fulfillment partner and scaling brands?
Like any good entrepreneur, the answer was "let's try and find out." In practice this meant Austin and his team would have to design a proprietary technology platform, have their own warehouse, and create a system to give direct visibility and insight to the ground floor operations. They believed the combination of user-friendly technology and high-quality, personalized services would be game-changing for the industry.
Atomix: Innovating Fulfillment
Atomix launched in August 2020. After a few months of working with several customers, they developed their innovative ecommerce logistics model. Instead of operating massive traditional fulfillment centers, which are usually organized around servicing thousands of brands, they structured their model with individual micro-warehouses tailored to each brands' preferences.
Despite several incumbents balking at Atomix's mission and solution, Austin describes the growth from early adopters to over 100 customers as "incredible." Austin realizes it is easy for people to see innovations as unrealistic, especially early on. However, Atomix is only easy to dismiss when you don't see the converging trends of cloud software capabilities, the needs of hyper-growing brands, and the future of the logistics market.
Further, Austin is proud of scaling Atomix with Patrick Day, COO, and their CTO from 3 team members to 28 in under a year and growing revenue by 2,560% in 2022. Atomix has Expanded from 5,000 square feet of warehouse space (right by Marquette University) to 30,000. They're planning to double that in 2023 and open a West Coast facility.
Atomix has both established companies and up-and-coming startups reaching out to work with them. For example, Fourth Wall has reached out, which is a selling platform that works with "creators" and some of the biggest-name celebrities. Austin and his team are grateful for the first companies who believed in and referred Atomix for ecommerce logistics needs.
Now, Atomix's top customers span the world, from Australia to LA to NYC. Each brand has different preferences, which is why Atomix strives to provide the most personalized and customizable fulfillment solutions.
Call to Action
Atomix is always looking for new customers or helping entrepreneurs understand ecommerce logistics. Additionally, they work hard on creating digestible content on their blog that adds meaningful value to ecommerce brands that are launching, growing and scaling so follow along if you're interested!
Advice to Fellow Founders
Lesson 1: Just Get Started
Before starting anything, we're often inundated with thoughts, plans and scenarios. The reality is, you never truly know until you get started. If an entrepreneur can learn to adapt and evolve while always focusing on solving customer's pain points, the probability of success is much higher. But you never know until you get started!
Personal Story:
I've always been interested in entrepreneurship. I was heavily influenced by watching my father start and grow a small business. I got the entrepreneurial-bug early. However, after graduating I knew I had to get more experience and learn more about businesses. I quickly learned how much there was to learn. In order to see if I could start a business, I had to just get started. After that, with a lot of hard work and some luck along the way, things start to happen.
Lesson 2: Make Decisions Rapidly & Constantly Learn
Whether it's launching a new app, a new internal strategy, or doing a day-to-day task, we often make decisions that seem a lot more daunting than they really are. While it's important to plan and be thorough, I often find the lack of decision making a bottleneck for entrepreneurs. The reality is much different than our ideas and plans. So, in the early-stages of a business, be willing to test new things and evolve with your market. But always, always focus on providing value to your customers. That paired with making a lot of the right decisions often leads to success.
Personal Story:
I like to plan and be prepared for everything. But early on, I realized plans often were changing substantially and that was uncomfortable. I quickly learned how important it is to plan but always be willing to evolve and change. We completely changed our model after learning what our customers truly wanted and what best solved their needs!
Lesson 3: Celebrate Wins & Expect the Unexpected
Your highs will be high and lows will be low. It's important to always be positive and reward yourself and your team for any size of a "win." Now, we can never expect everything but it's important to remember that things always change and rarely go exactly as planned, so be prepared for anything and focus on the highest probabilities. If you do that, and continue to learn and grow, you'll be successful.
Personal Story:
Early on, I didn't think small wins were that important. It was always "what's next?" How do we become bigger? It's important to have that mindset, but don't forget about the details and all the little things. Enjoy the ride! You'll never know everything but if you continue to explore and learn, you'll continue to grow and be more experienced!
Follow Austin and Atomix on their socials:
Austin: twitter | instagram | linkedin
Atomix: twitter | instagram | linkedin | tiktok | facebook


Congrats to Atomix for being featured on StartupStage, a platform to showcase your startup and compete for features across our channels.