AskEdith: AI-Powered Data Analyst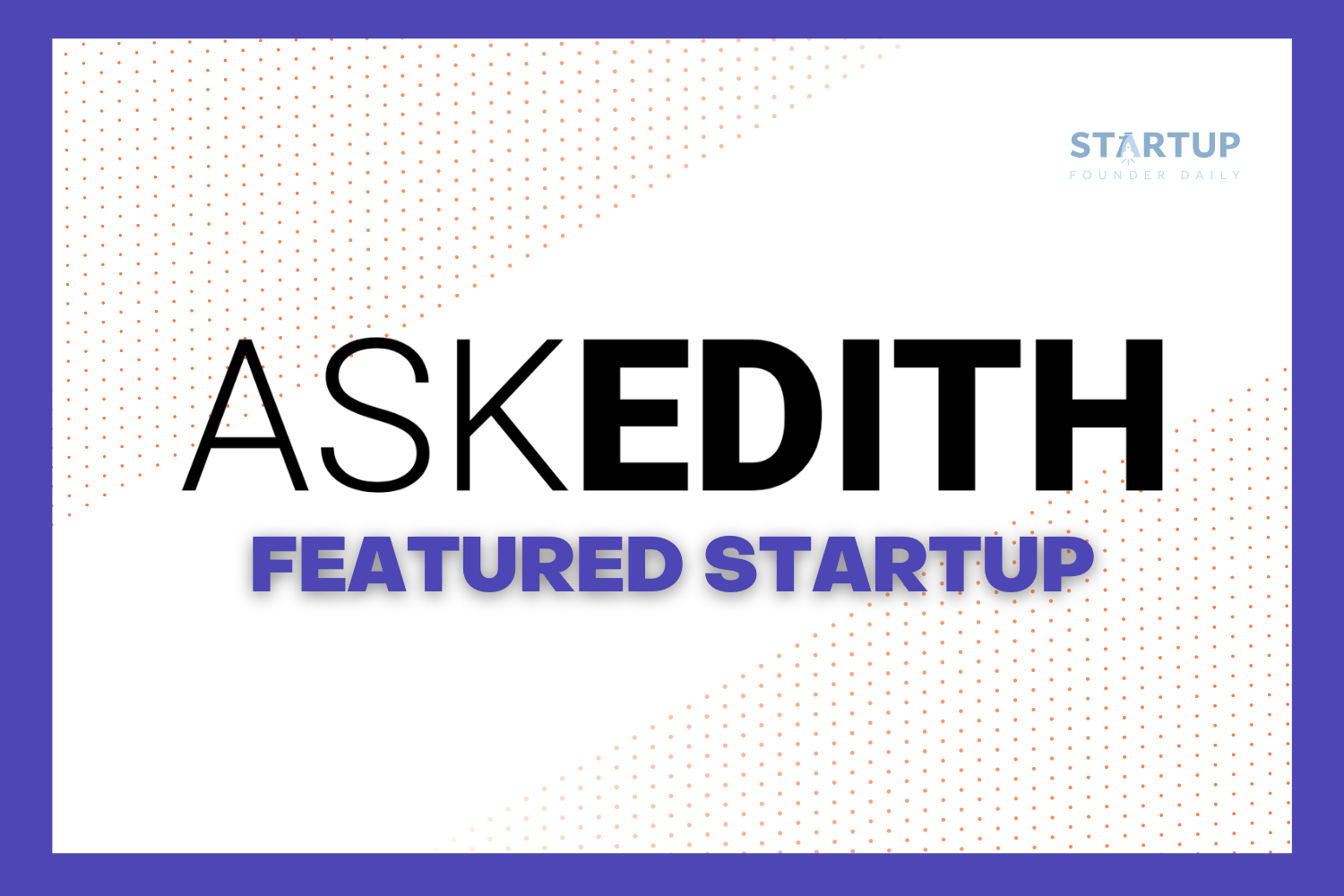 Meet Jared Zhao, Founder of AskEdith
Jared is a data science and data infrastructure researcher from the University of California, Berkeley, deeply interested in making data science more accessible.
Prior to AskEdith, Jared was the primary author of research at the Lawrence Berkeley National Lab in Machine Learning-based Nuclear Nonproliferation. He also founded Polyture, a data infrastructure platform for middle enterprise companies.
His experience in data platforms, research, and building Polyture from its initial prototype to product, distilled a pain point. He found that the biggest problem was that all existing tools required a trained data analyst to use. This greatly limits usefulness for business leaders and other decision makers.
Furthermore, existing workflows could take hours or days to build reports. This often disrupts business meetings and delays critical decisions. Coupled with the rising shortage of data analysts, accessibility of data-driven intelligence is becoming a big issue.
Aside from his interest in data platforms, Jared also enjoys weight lifting, running, and golfing.
Accessibility of data-driven intelligence is becoming a big issue
About AskEdith
AskEdith is an AI-Powered Data Analyst that allows decision makers to get data-driven answers in 15 seconds, rather than the typical hours or days. By simply asking a plain English question, a user can generate graphs and reports based on data from over 150+ data sources.
For example, a user can ask: "What's the average sales cycle for each product?"
The goal of AskEdith is to help more companies and users adopt data. As a result, it eliminates existing frustrations and roadblocks with data workflows.
The AskEdith product went through its initial design and development phase earlier in 2022. It is now online in an invitation-only beta. Current pilot companies include middle-market manufacturers, food & beverage, and political polling.
Moving forward, AskEdith's goals include expanding use cases at these pilot companies and offering the platform to more companies.
By the end of Fall 2022, AskEdith hopes to launch a publicly available version.
How You Can Help
Make AskEdith Work For You. AskEdith is currently looking to expand its network of early adopters. If you, or someone you know would benefit from having an AI-Powered Data Analyst, please fill out the early access form on their website or contact Jared at jared@askedith.ai.
"Listen to your customers and users. If you don't have any yet, then make getting some your top priority. Always start with the customer problem and work backward to the technology, not the other way around."

-Jared Zhao, Founder of AskEdith
Give Jared a follow on his socials: twitter | linkedin